Watching the Gulf of Mexico for the Development of our next Tropical System
Written by Mary Triplett, Meteorologist
Last updated 8/19/2022, 9:52:50 PM
---
We are hours away from our next tropical system impacting the United States. This one is located in the Gulf of Mexico right now and is expected to become Danielle by Saturday afternoon.

The National Hurricane Center has designated this disturbance as Potential Tropical Cyclone 4. At the Friday night update, it was located about 310 miles SSE of the mouth of the Rio Grande. Winds were around 35 mph and it was moving NW at 14 mph. Current pressure is 1009 MB.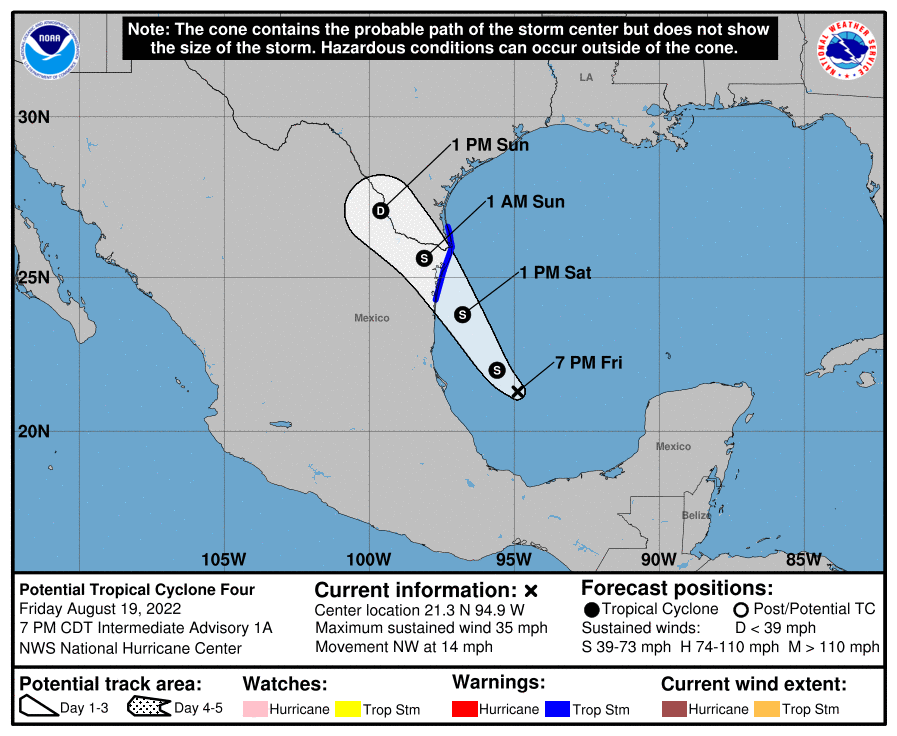 Whether this disturbance gets a name or not, the weather impacts to Mexico and South Texas will be the same. Gusty winds and heavy rain is likely from Saturday into Sunday afternoon. Rain totals could reach up to 2"- 3".
A Tropical Storm Warning is in effect on the coast of Mexico from Boca de Catan north to the mouth of the Rio Grande, as well as the lower Texas coast from Port Mansfield south to the border. A Tropical Storm Warning means that tropical storm conditions are expected somewhere in the warning area over the next 36 hours.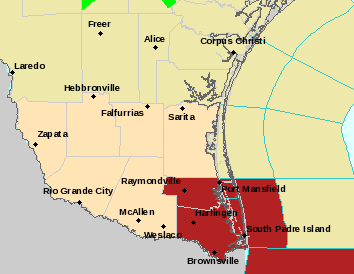 August has been very quiet in the tropics and I was wondering if we'd go the whole month without a named storm. The last time this happened was 25 years ago in August 1997.
The 30 year average for August is 2 named storms. There were a handful of seasons that didn't reach the average for August and those were 1991 and 1992. Both of those years had two very notable storms, Hurricane Bob (1991) and Hurricane Andrew (1992) which both formed on August 16th in their respective years.
We will be watching this storm closely through the weekend so be sure to follow us on Facebook for updated information.