Winter is on the way, but what can we expect?
Written by Mary Wasson, Meteorologist
Last updated 10/25/2023, 7:55:39 PM
---
We are already a month into Fall and the holidays are right around the corner! This is the time of year when the National Oceanic and Atmospheric Association releases its Winter Outlook.
This winter will be a little different. El Niño is in place for the first time in four years, driving the outlook for warmer-than-average temperatures in the northern tier of the United States and drought relief for the southern tier, according to the Climate Prediction Center.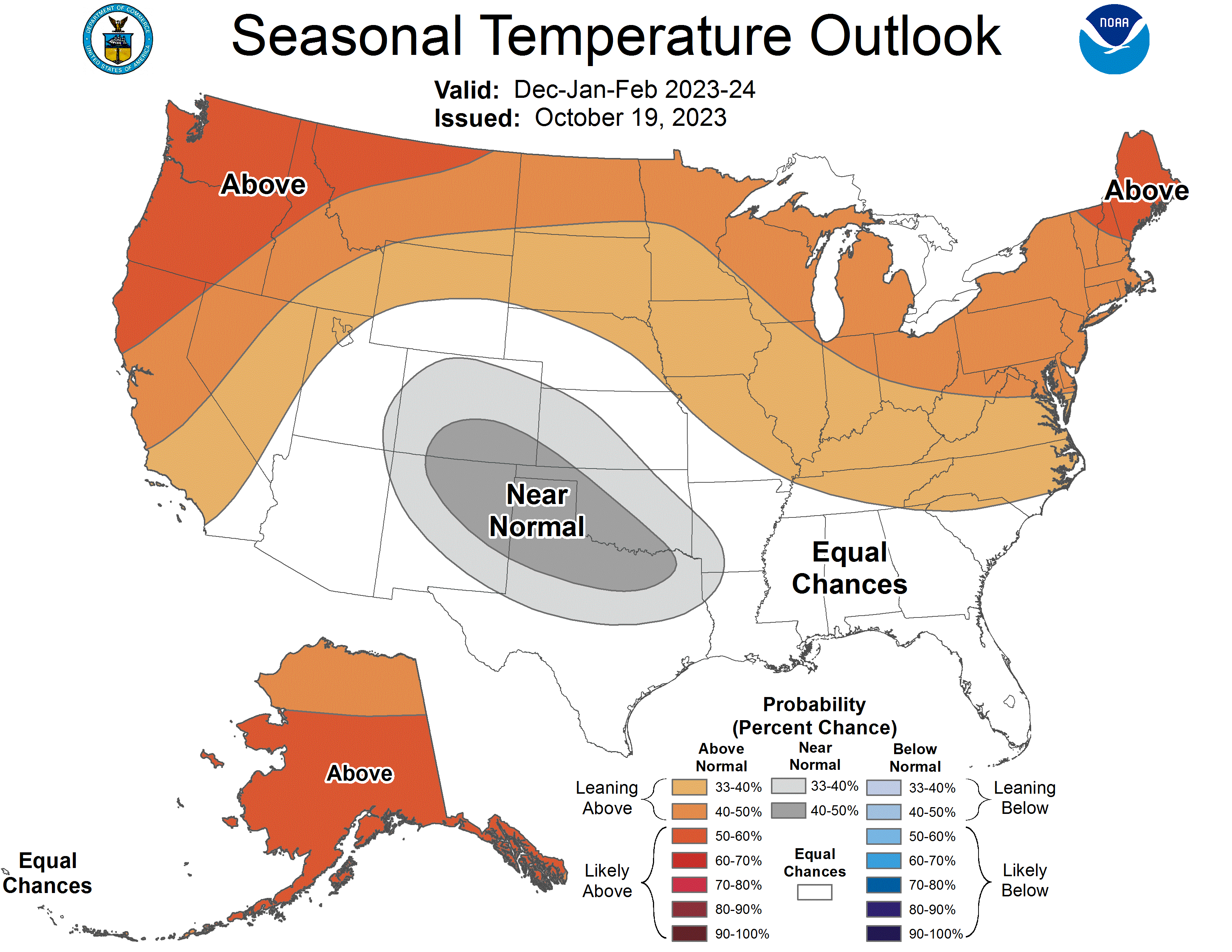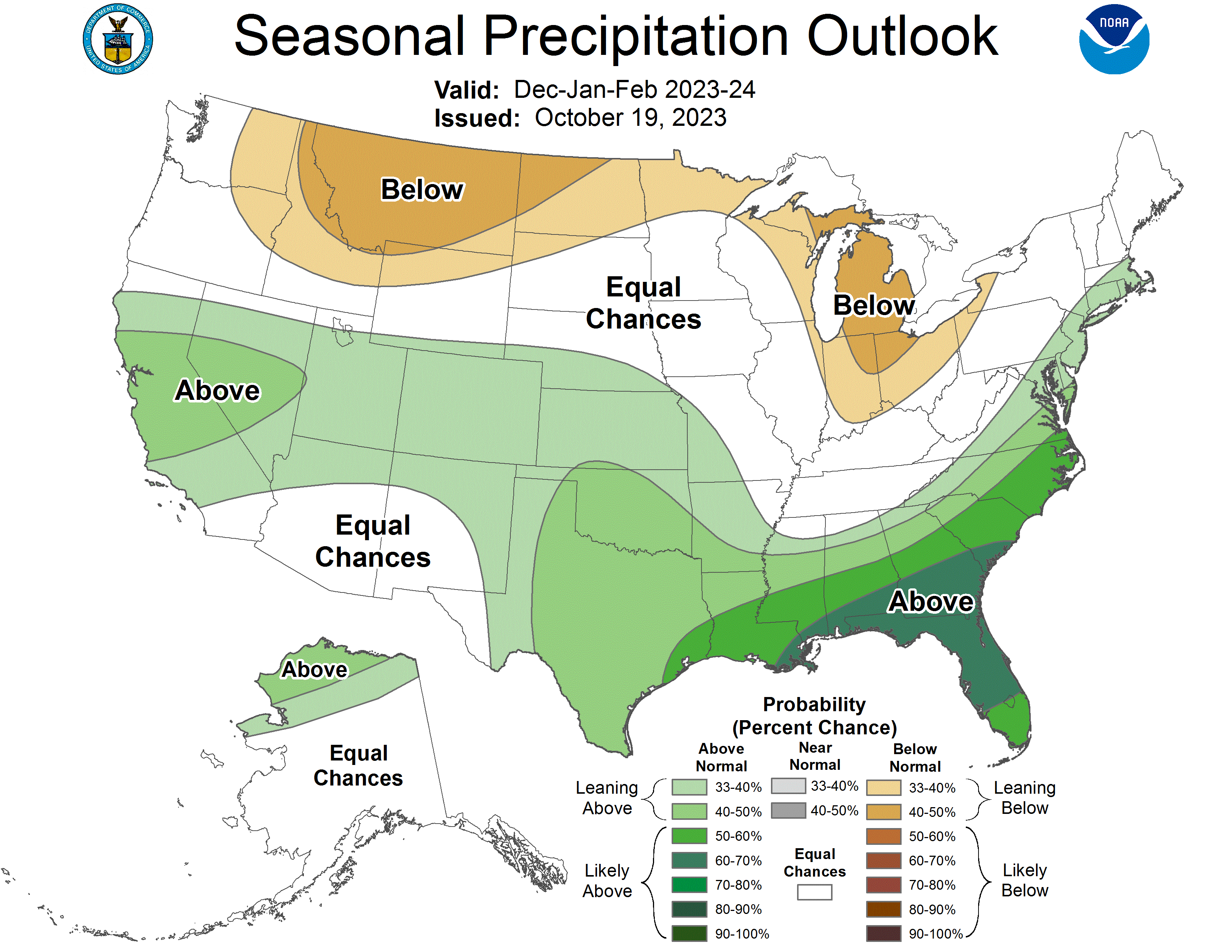 "These outlooks provide critical guidance on the upcoming season for many industries and sectors of our economy, from energy producers to commodities markets to agricultural interests to tourism," said Sarah Kapnick, Ph.D., NOAA chief scientist. "With a strengthening El Niño and more potential climate extremes in an already record-breaking year, we're lucky to have scientists like those at the Climate Prediction Center helping to build a Weather and Climate-Ready Nation by providing critical operational seasonal climate predictions."
El Niño and La Niña
During normal conditions in the Pacific Ocean, trade winds blow west along the equator, taking warm water from South America towards Asia. To replace that warm water, cold water rises from the deep ocean (upwelling). El Niño and La Niña are two opposing climate patterns that break these normal conditions.
Scientists call these phenomena the El Niño-Southern Oscillation (ENSO) cycle. El Niño and La Niña can have impacts on weather, wildfires, ecosystems, and economies. According to NOAA, El Niño and La Niña typically last 9 to 12 months, but can sometimes last for years. El Niño and La Niña events occur every 2 to 7 years, on average, but they're not on a regular schedule. Generally, El Niño occurs more frequently than La Niña.
Tracking El Niño
Tracking El Niño is something forecasters do regularly because it has led to many big weather events across the country.
El Niño events are thought to have occurred for thousands of years but since 1900, at least 30 events were recorded. The events of 1982–83, 1997–98, and 2014–16 were among the strongest.



NOAA Helps with Forecasting Old Man Winter
NOAA has implemented several measures to help with forecasting winter storms. These include the experimental Probabilistic Winter Storm Severity Index (WSSI-P), which graphically depicts the likelihood of potential societal impacts due to expected winter hazards over 7 days. Additionally, NOAA has implemented Impact-Based Warning Tags for Snow Squall Warnings to distinguish high-impact snow squalls. The National Weather Service will issue impact-based Snow Squall Warnings using the "Significant" tag for events that pose a substantial threat to safe travel.
WeatherTap.com will be here through the winter helping you forecast and stay on top of weather. Follow along with our "X", Facebook, and Instagram pages for weather updates and announcements on software updates.