Traditional Tornado Alley is moving to the east into the Deep South
Written by Mary Wasson, Meteorologist
Last updated 5/23/2023, 10:39:39 PM
---
As a little girl, I was fascinated with storms and wanted to learn everything about them. loved everything about storms! I would watch The Weather Channel non-stop, and rent The Wizard of Oz all the time from the Library. Then when the movie Twister premiered, it was game over! I was destined to become a meteorologist and a storm chaser.
Many years later, I went to Mississippi State University and earned a Master of Science with an emphasis in Meteorology. It was finally my turn to take what I learned and apply it to chasing storms in the Great Plains… aka "Tornado Alley".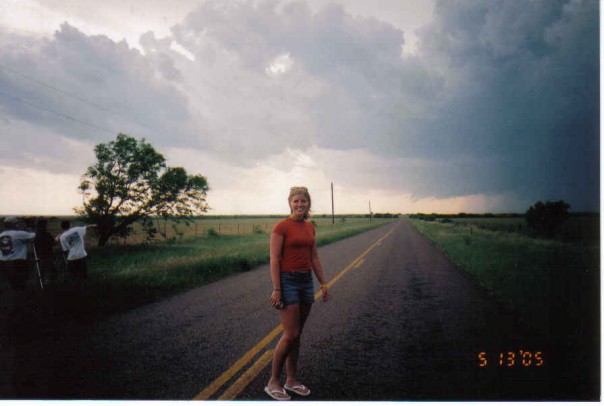 A group of MSU Meteorology students and professors traveled to South Dakota (where I saw my first tornado), east into Iowa, through Nebraska, Kansas, Oklahoma, and Texas.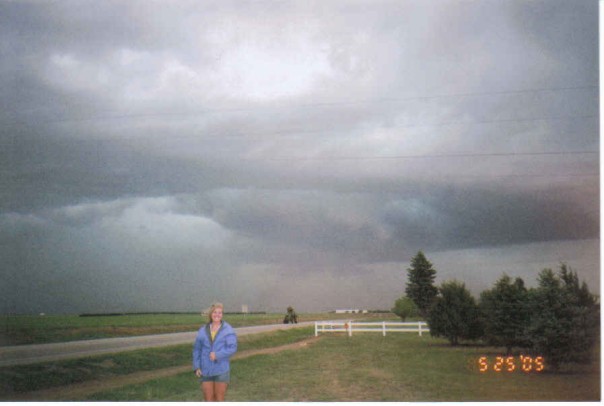 This was about 15 years ago. We would travel so far to see these types of storms but now, the meteorology students at MSU can literally walk outside their door and immediately start chasing.
Has "Tornado Alley" shifted?
Tornadic activity has picked up across the Deep South instead of the Great Plains for the last three years.
2020 - Mississippi (127), Texas (102), Alabama (78)
2021 - Texas (118), Alabama (100), Mississippi (92)
2022 - Mississippi (183), Texas (159), Alabama (117)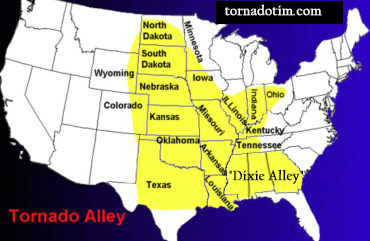 "I don't think Tornado Alley is shifting, but I do believe it encompasses a larger area than the traditional Tornado Alley states from Texas through Nebraska," said Renny Vandewege, an MSU classmate, a fellow storm chaser, and Vice President of Weather Operations at DTN.
He went on to say, "States in the Mississippi and Ohio River valleys are very prone to tornado risk and two of our largest tornado outbreaks, April 27, 2011, and the Super Outbreak of 1974, both occurred east of the Mississippi River in these areas."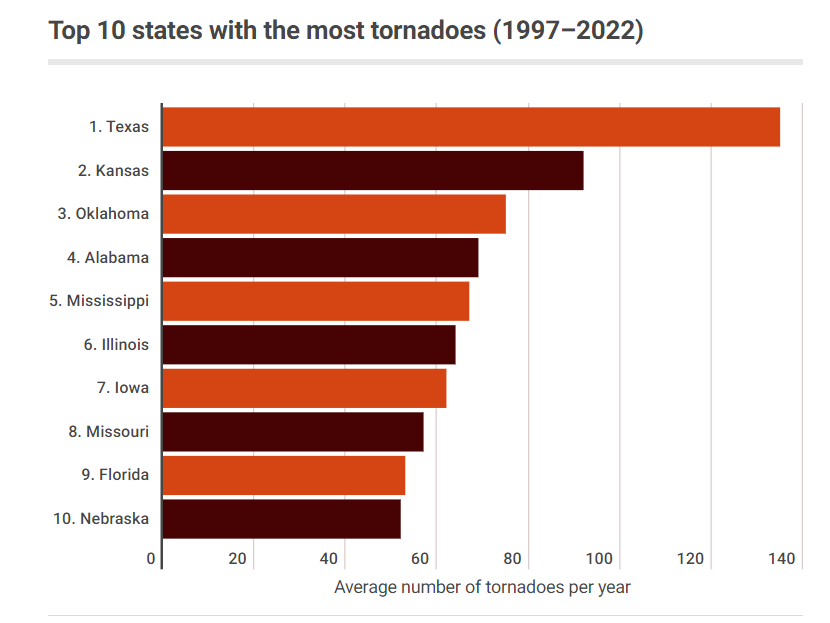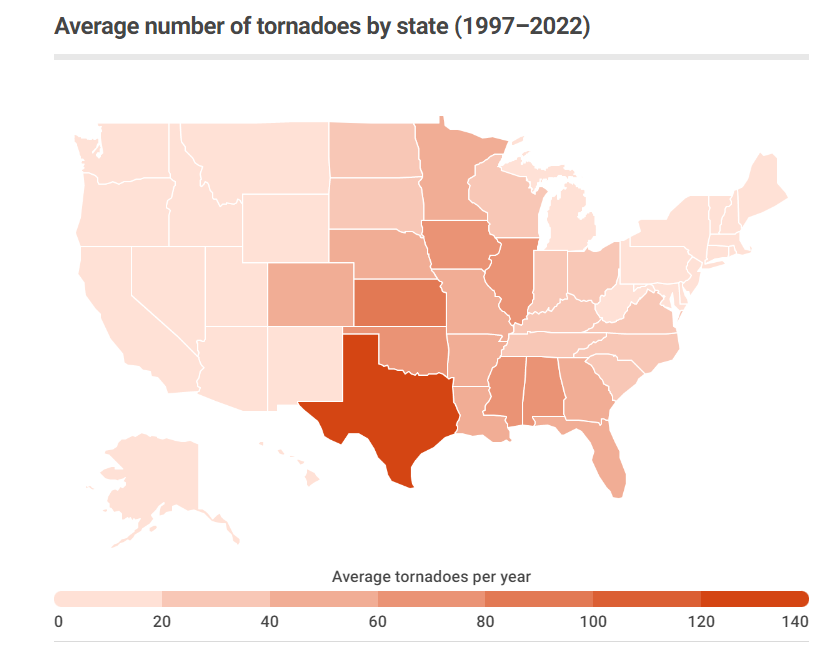 This trend seemed to catch the eye of the National Severe Storms Laboratory and they launched a multi-year research project, called VORTEX-SE. New technology and data, this has helped us better understand the way storms behave in the Mississippi and Tennessee Valley and how the public receives their severe weather information across the Southeast.
"Dual polarization radar upgrades in the last 15 years have improved products to where we can identify tornado debris in storms nearly instantly," Vandewege said, "Also, storm chasing has become more popular in recent years across the eastern US. In the past, storm chasing was confined to the wide-open Great Plains. But with drones and better radar apps along with the increasing popularity of storm chasing, I believe we are documenting more storms outside of traditional Tornado Alley"
Tornadoes in the Deep South are more deadly and destructive, Why?
There are several reasons; the terrain, population density, type of supercells, timing, and housing type.
The terrain east of the Mississippi River is vastly different than the Great Plains. For example, you can see a tornado many miles away with wide open spaces versus the dense forest in parts of the Southeastern United States. Also, the population is higher across the South versus the Plains. So when there's a tornado outbreak, unfortunately, it has a higher probability of hitting a town or city in that region.
Tornadic storms in Tornado Alley are usually LP supercells (low precipitation) but in the South, they are typically HP supercells (high precipitation) due to the increase in moisture from the Gulf of Mexico. These supercells are often wrapped in rain which visually impairs the tornado to storm spotters, chasers, law enforcement, and the public. You rarely see a clear picture or video of a tornado in this region, not like the postcard tornadoes you see on a Nebraska farm.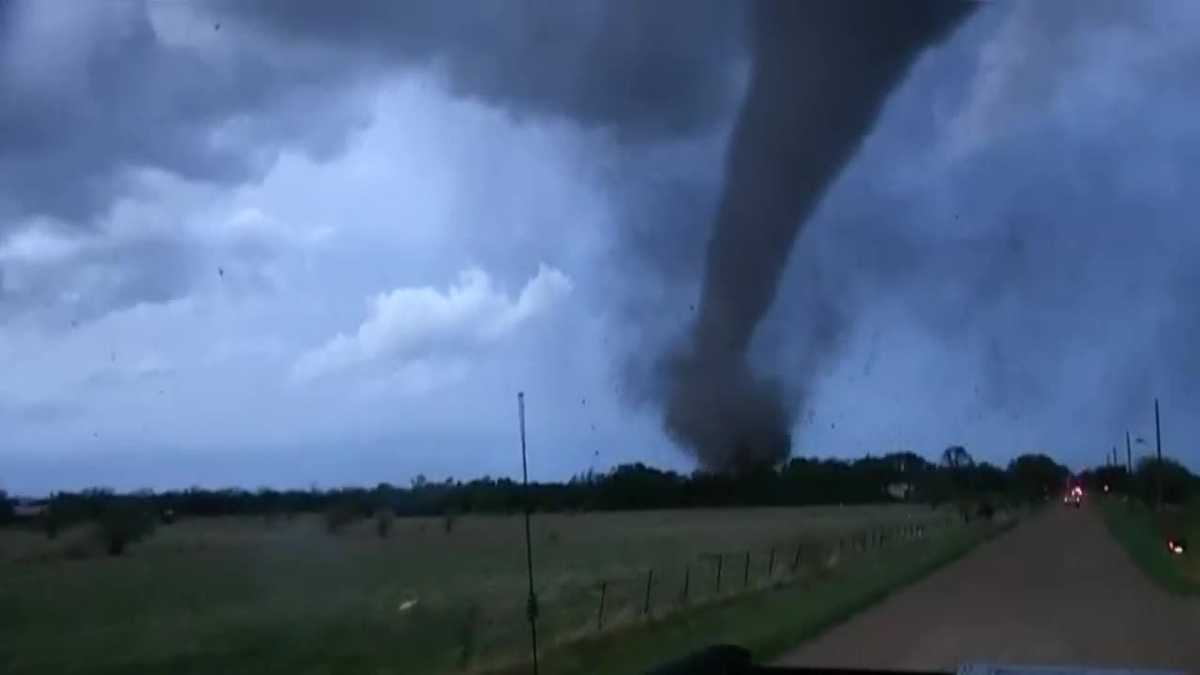 In the traditional Tornado Alley, tornadoes most often form in the later afternoon and early evening. The instability in the South can be maintained long after sunset thanks to the proximity to the Gulf of Mexico. This increases the frequency of intense nighttime and early morning tornadoes. There is also a less focused tornado season in this region which can see tornadoes every month of the year. In fact, the Super Tuesday Outbreak of 2008 (https://www.weather.gov/meg/Feb_5_2008 ) was a surprise to many people since it didn't fall in the normal "March – May" severe weather season.
The type of housing is completely different in the Mississippi and Tennessee Valleys versus the Plains states. You rarely have basements in the south because of the damp soil. Also, several states in the south have a high number of manufactured homes that are not sturdy shelters during severe weather. In contrast, many houses in Oklahoma have tornado shelters; if you don't, your neighbor or friend does.
After several consecutive years of deadly tornado outbreaks across the Southeast, many communities are building community storm shelters. In, April 2014, an EF-4 tornado churned more than 30 miles and tore through the small town of Louisville, Mississippi killing 10 people. After that devastating storm, city officials sprang into action and built a Monolithic Dome Safe Room in the heart of downtown that can house 2,200 people and withstand 250 mph winds. In its first year, it opened its doors 11 times for shelter.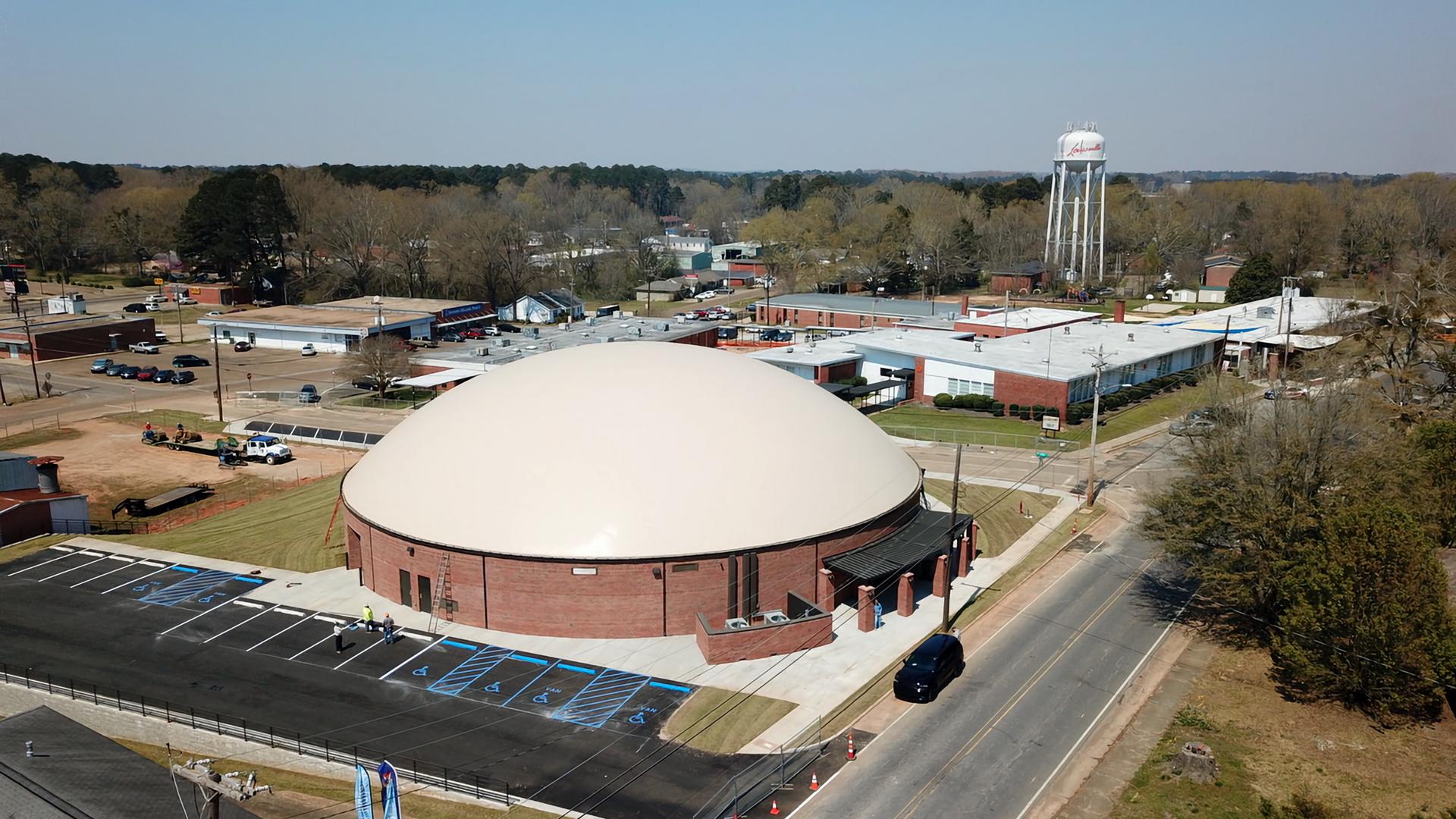 Is climate change impacting severe weather seasons?
Just like we've noted with winter storms, hurricanes, drought, and severe storms will become just as extreme and more common due to climate change. However, Renny has a slightly different take, "There's certainly evidence that climate change is increasing the occurrence of extreme weather events but I also believe urban expansion is leading to more of our landscape being prone to tornado risk as well. As cities widen, storms that may have been in open fields 20 years ago are now impacting structures that previously didn't exist."