Today Marks the Anniversary of the Largest, Costliest and one of the Deadliest Tornado Outbreaks in History
Written by Mary Triplett, Meteorologist
Last updated 4/26/2022, 7:00:23 PM
---
The month of April is no stranger to severe weather in the United States. Several big tornado events took place during this month but nothing on the caliber of the 2011 Super Outbreak from April 25th - 28th.
It was the largest, costliest and one of the deadliest tornado outbreaks ever recorded. The National Weather Service confirmed over 360 tornadoes in 21 states from Texas to New York and into southern Canada. The majority of the tornadoes occurred on April 27th with a record 216 tornadoes touching down. Four of the tornadoes were rated an EF5 with devastating winds over 200 mph!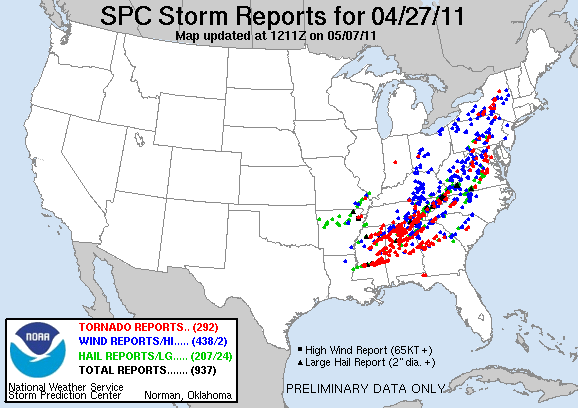 The Set Up:
A vigorous upper-level trough moved into the Central and Southern Plains with a strong cold front extending front the Texas Hill Country northeastward towards the Arklatex and the Ozarks and then into the lower Ohio Valley. Warm moist air from the Gulf of Mexico was in place with the strong southerly flow for a few days. Dew points across the Deep South were in the 60s to near 70 degrees.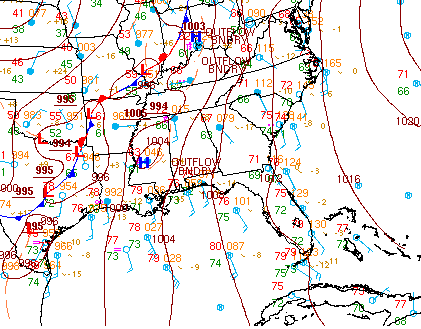 A powerful jet stream in the upper levels of the atmosphere moved in behind the surface boundary and provided additional instability, strong wind shear (change in wind speed or direction) and produced an area of low pressure that helped ignite these storms. To top it off, all the severe weather dynamics were there. The CAPE (Convective Available Potential Energy ) levels were high at 2000-3000 joules per kilogram and the Helicity levels (amount of turning) supported significant tornadic activity and strong long tracked tornadoes.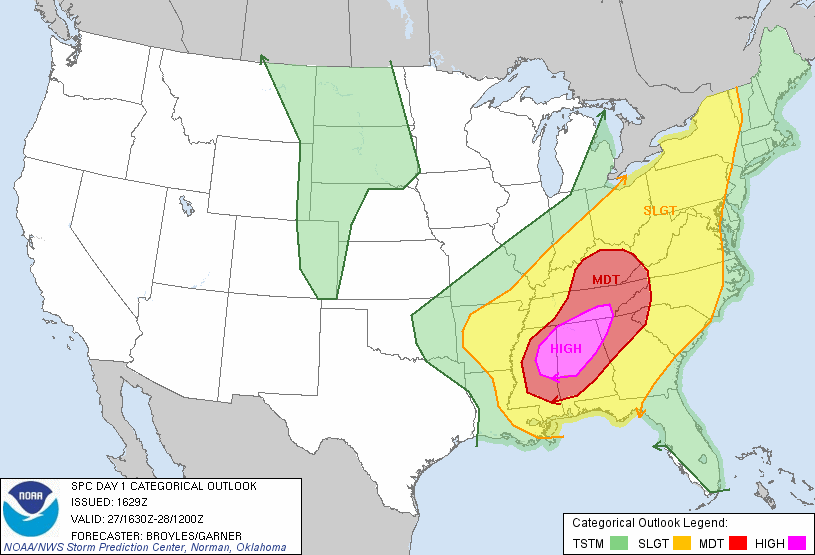 The Storm Prediction Center saw all these dynamics and forecast a HIGH RISK (level 5) for the Mississippi Valley. This area was also highlighted with a 45% probability of EF2 tornadoes or stronger.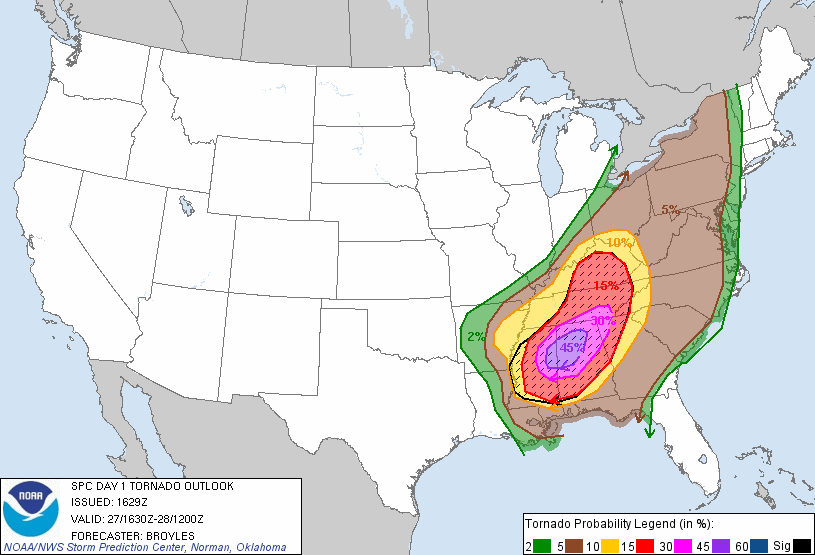 Overall there were 360 tornadoes, 324 fatalities and 3,100 injuries.

EF 5
Location: Philadelphia, MS
Max wind speeds: 205 mph
Length: 29 miles
Injuries : 3 died with 8 others injured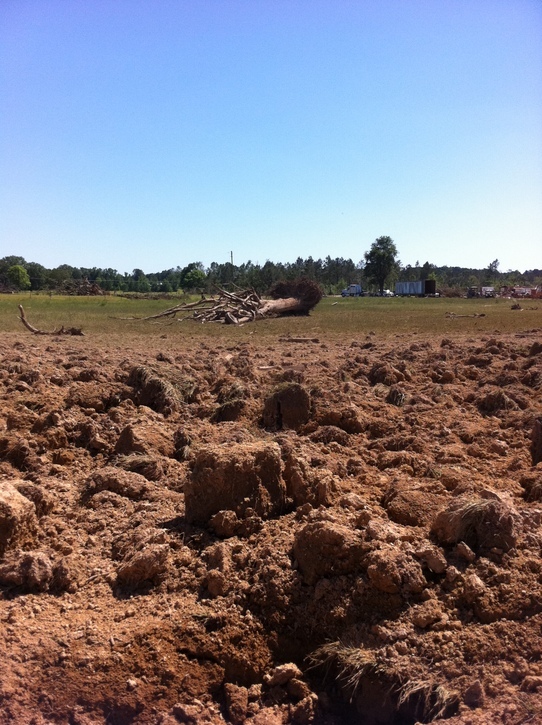 Tremendous ground scouring left behind by the tornado; a large, debarked, and defoliated tree that was ripped out by its roots and thrown can also be seen in the background. - NWS Jackson, MS
EF 5
Location: Smithville, MS/Shottsville, Alabama
Max Winds: 205 mph
Length: 37 miles
Injuries: 23 died and 137 people injured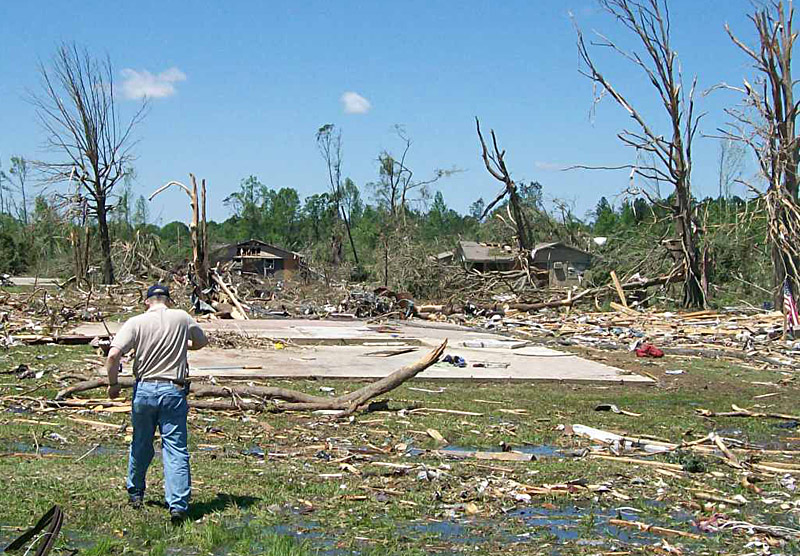 House removed from its foundation. NWS Memphis, TN
EF 5
Location: Rainsville-Sylvania-Ider, Alabama/Rising Fawn, Georgia
Max Winds: > 200 mph
Length: 34 miles
Injuries: 25 people died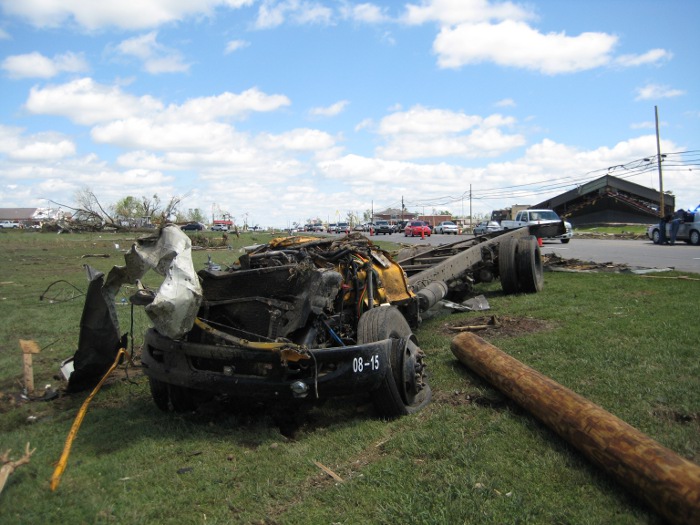 The remains of a school bus that was blown across the road. It was parked in the lot to the right. NWS Huntsville, AL
EF 5
Location: Hackle-Harvest, Alabama/Huntland, TN
Max Winds: 210 mph
Length: On the ground for 2 hours and 45 minutes
Injuries: 72 people died with 150 more injured. This was the deadliest tornado in Alabama history.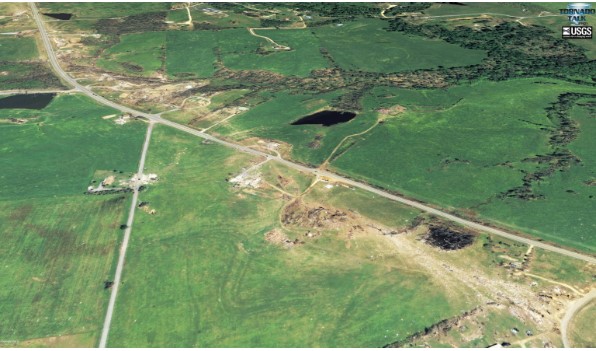 Ground scoured from the twister in Hackleburg, AL. - USGS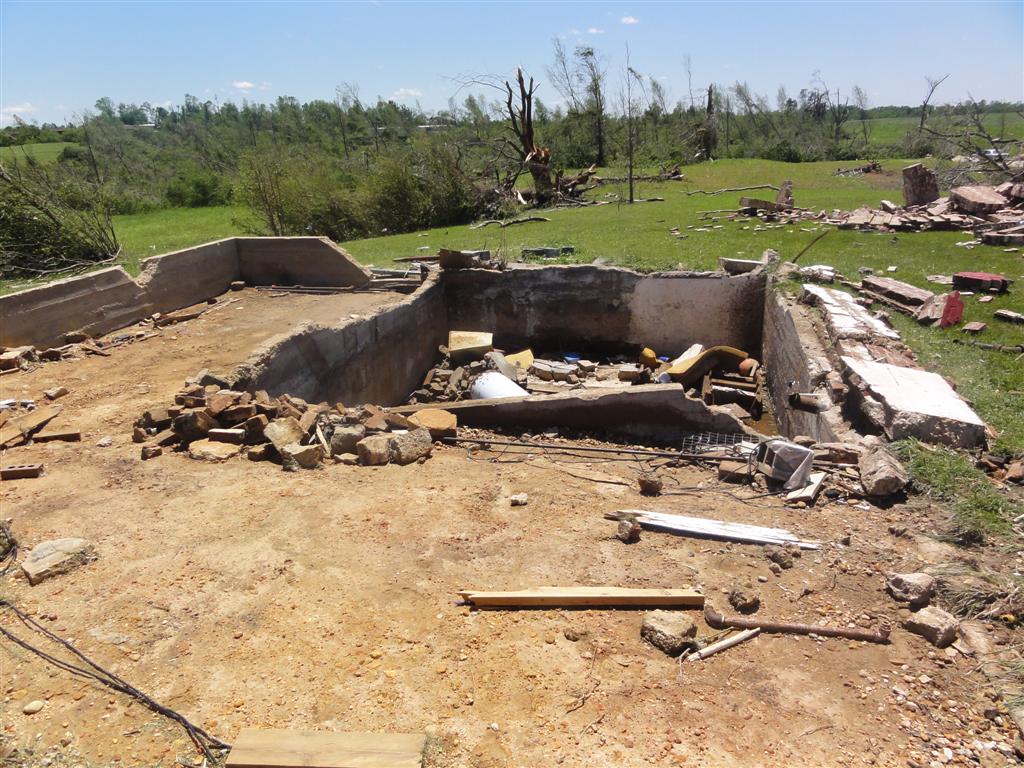 House ripped apart in Hackleburg, AL. - NWS Huntsville, AL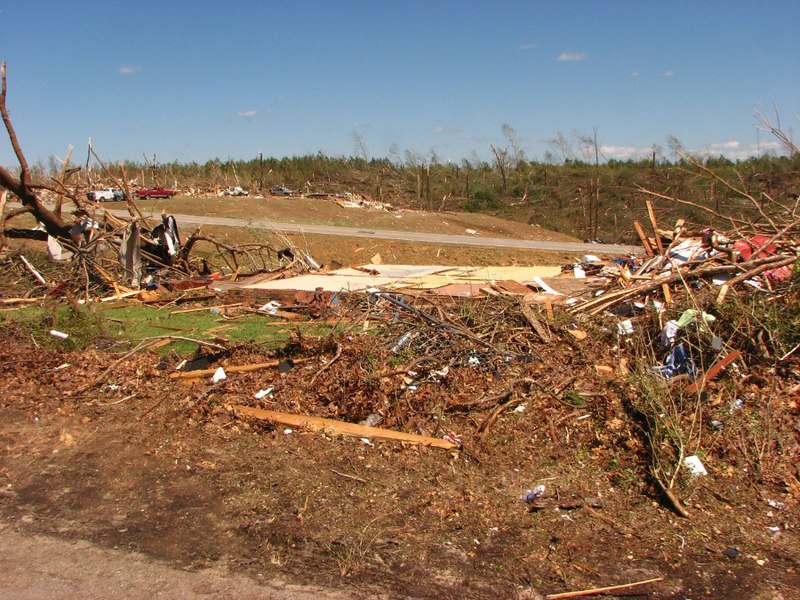 Only the foundation left of a house in Phil Campbell, AL. - NWS Huntsville, AL
Severe weather season continues through the month of May. Be sure you have a severe weather plan for your community, at your work and for your family at home.