Three people have died when they took refuge under a tree during storm in Washington D.C.
Written by Mary Triplett, Meteorologist
Last updated 8/6/2022, 8:33:21 PM
---
Late last week, three people died as a result of a lightning strike in the nation's capital.
A round of severe weather was approaching the DC area on Thursday evening. The National Weather Service in Baltimore-Washington had issued a Severe Thunderstorm Warning for DC Metro that was in effect until 7 PM.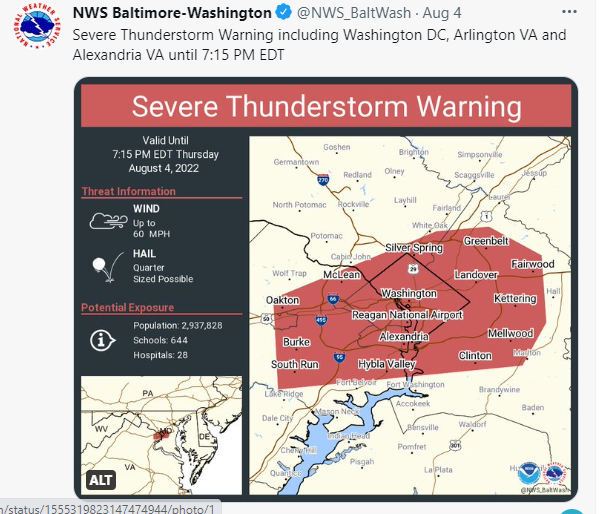 Emergency responders received a report shorty after at 6:52 PM that there were people injured in Lafayette Park which is located next to the White House. According to NPR, United States Park Police and members of the U.S. Secret Service rushed to assist four people who were injured. Vito Maggiolo, an official from D.C. Fire and EMS, said the four were struck while seeking cover under a tree from the heavy rain.
Unfortunately on Friday morning the Metropolitan Police Department announced that 76-year old James Mueller and 75-year old Donna Mueller, from Janesville, Wisconsin, had died. They were there celebrating their 56th Wedding Anniversary.
Saturday morning officials confirmed that a third person had died as result of the lighting strike. His name was Brooks A. Lambertson, 29, from Los Angeles who was in the nation's capital on business. The fourth person is still in critical condition.
Lightning strikes the U.S. about 25 million times a year. Although most lightning occurs in the summer, people can be struck at any time of the year. In our country, lightning kills about 20 people each year, and hundreds more are severely injured. So far in 2022, 12 people have died.
No place outside is safe when a thunderstorm is in the area. Get inside as soon as you hear thunder whether is in a substantial building or hard-topped metal vehicle.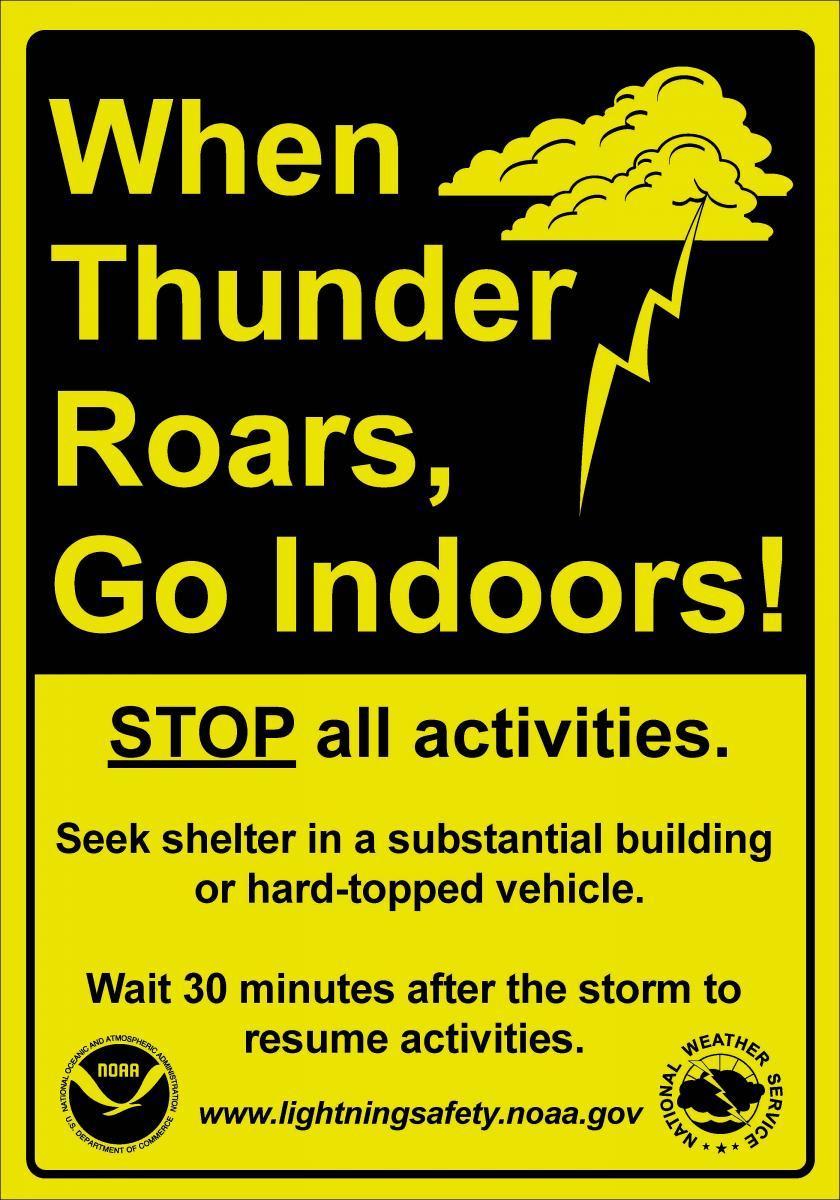 What if you can't get to a safe building or vehicle?
* Avoid open areas. Don't be the tallest object in the area.
* Stay away from isolated tall trees, towers or utility poles. Lightning tends to strike the taller objects in an area.
* Stay away from metal conductors such as wires or fences. Metal does not attract lightning, but lightning can travel long distances through it.
* If you are with a group of people, spread out. While this actually increases the chance that someone might get struck, it tends to prevent multiple casualties, and increases the chances that someone could help if a person is struck.
What if someone is struck? Cardiac arrest is the immediate cause of death for those who die. Lightning victims do not carry an electrical charge and may need first aid immediately.
* Call for help. Call 9-1-1.
* Give first aid. Begin CPR if you are trained.
* Use an Automatic External Defibrillator if one is available. These units are lifesavers!
* Don't be a victim. If possible, move the victim to a safer place. Lightning CAN strike twice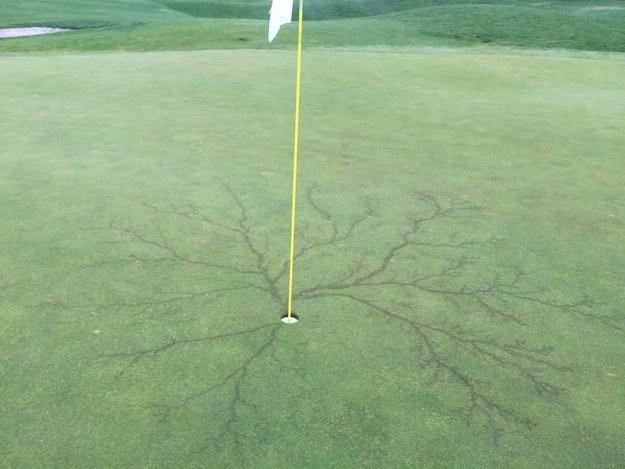 WeatherTAP.com's lightning images depict the location of recent lightning strikes, using data from the National Lightning Detection Network (NLDN). The images portray cloud-to-ground as well as some cloud-to-cloud strikes and are updated every 10 minutes. Each strike is depicted by a solid square symbol that changes color to reflect the age of the strike. View the strikes on national maps, regional maps or overlay in RadarLab Local.


All basic WeatherTAP accounts include the complete set of lightning images on the website as well as basic low-resolution lightning data updated every 10 minutes in RadarLab Local.