This hurricane season was near "normal" but one hurricane stood out among the rest
Written by Mary Wasson, Meteorologist
Last updated 12/8/2022, 6:04:42 PM
---
The 2022 hurricane season started out very slow but ended with a bang which included 14 named storms. It also included one of the strongest storms on record, Hurricane Ian.

Overall the season was "normal" despite the above average forecast from the National Weather Service (14 - 20 storms) and the forecast from Colorado State University (20 storms).
Here's how the numbers break down:
Actual Average
14 Named Storms 14.2
8 Hurricanes 7.2
3 Major Hurricanes 3.2
95 ACE* 125
*Accumulated cyclone energy is a measure used to express the activity of individual tropical cyclones and entire tropical cyclone seasons.
This season was one for the record books as it was the first year since 2015 that no named storms formed before the beginning of the Atlantic Hurricane Season on June 1st. It is also the first time since 2015 that activity was not above or extremely active.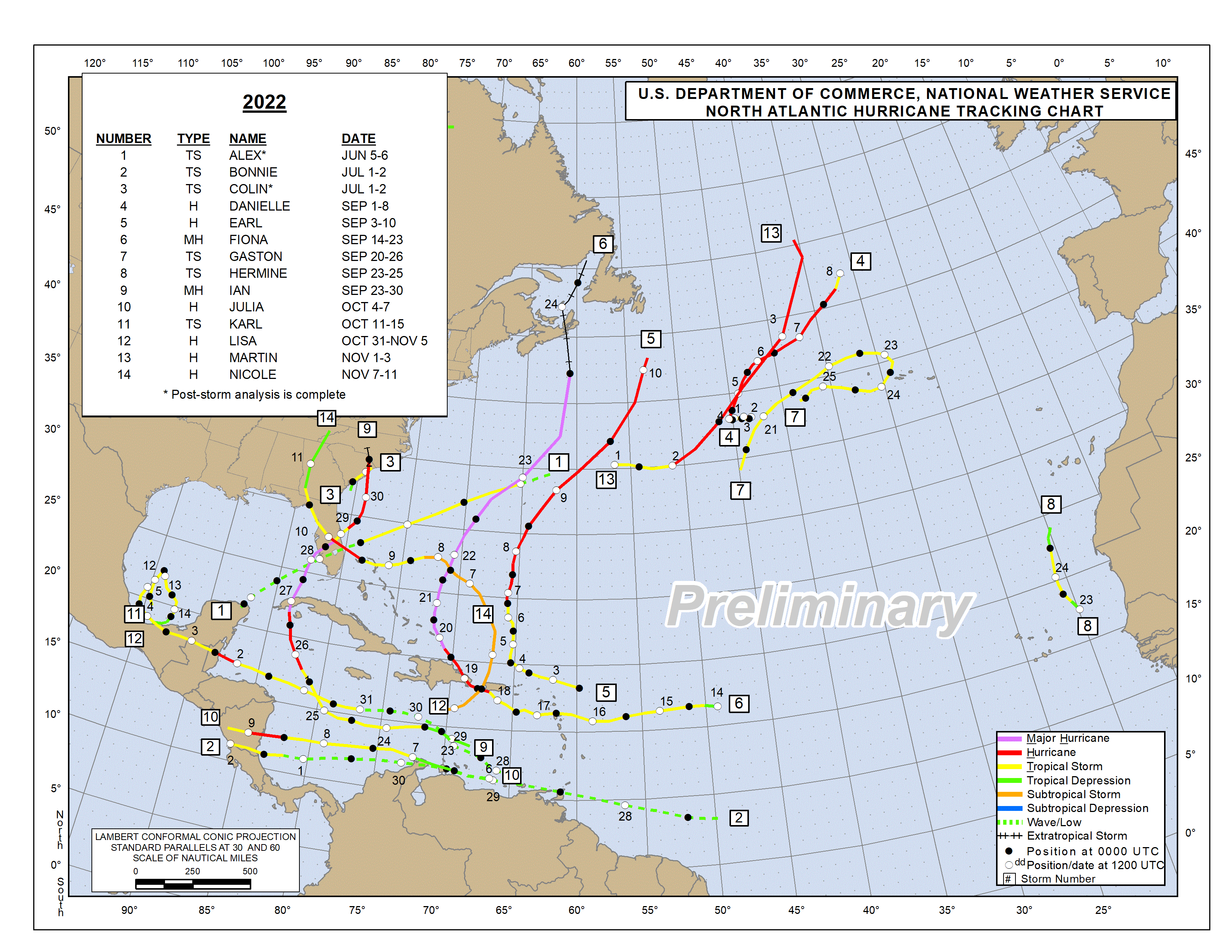 There were other unique and interesting tidbits about this season, such as, being the first time since 1997 where there were no named storms in August, right before the peak of the season on September 10th.
Also, Tropical Storm Bonnie and Hurricane Julia became the first storms to cross into the Pacific since 2016.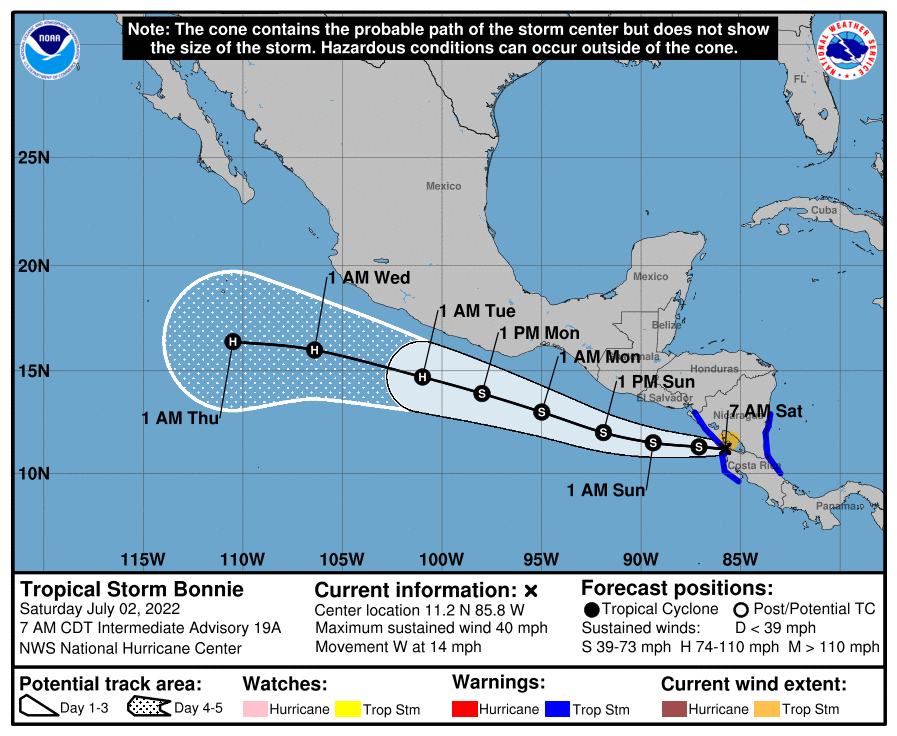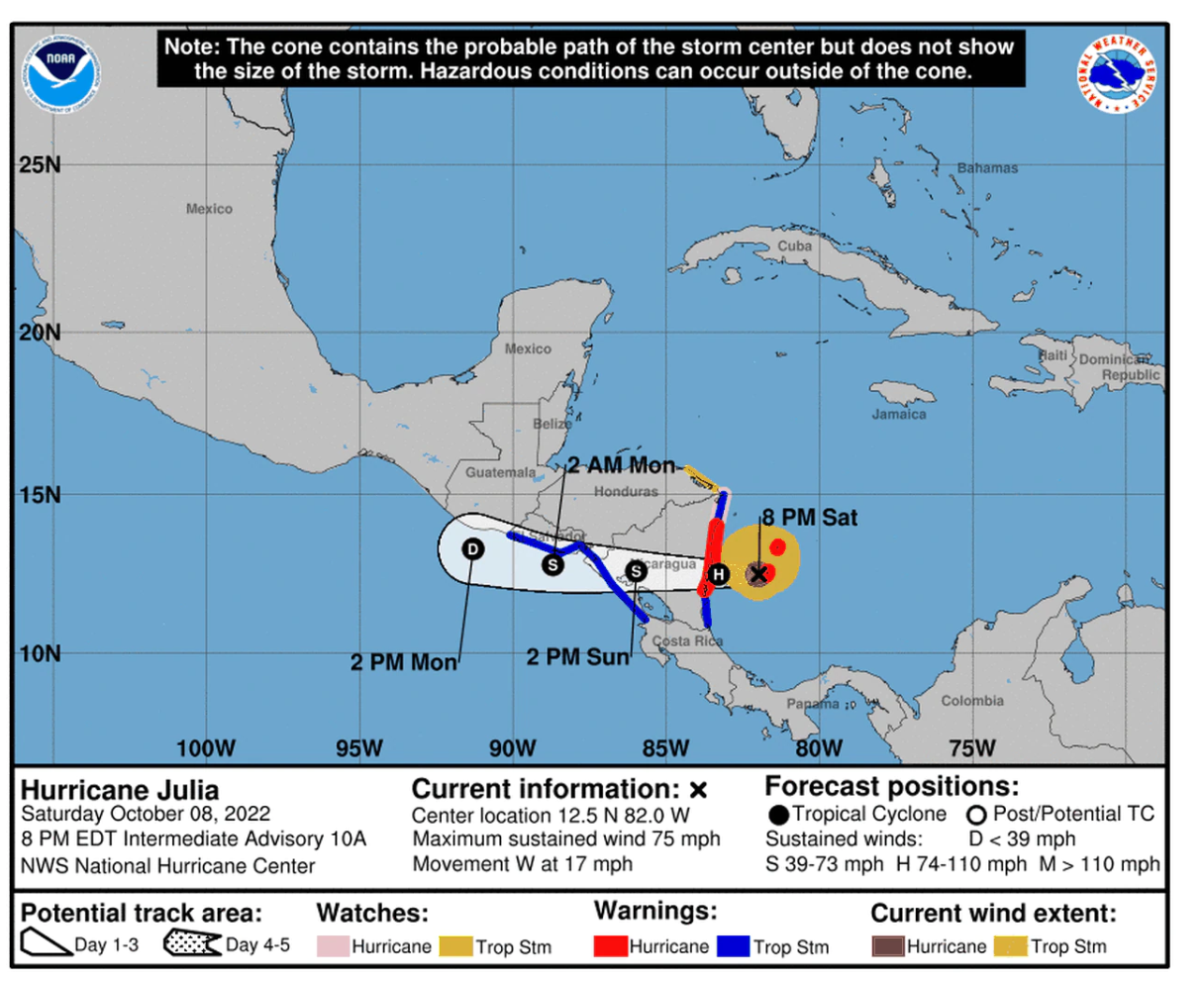 Finally, it was a very active November where 3 hurricanes formed which ties the record for the most from 2022 and 2001.
If you wrap up the season as a whole, Hurricane Ian and Hurricane Nicole will be the standouts as they both hit Florida only 43 days apart. In fact, this was the first season with two Florida landfalls since 2005.
Hurricane Ian was a large and destructive Category 4 hurricane that was the deadliest hurricane to strike the state of Florida since the 1935 Labor Day hurricane. Ian caused widespread damage across western Cuba and the southeast United States, especially the states of Florida and South Carolina. It made landfall at Cayo Costa, Florida on September 28th with a storm surge between 12-18 feet and winds over 130 mph along with gusts up to 155mph!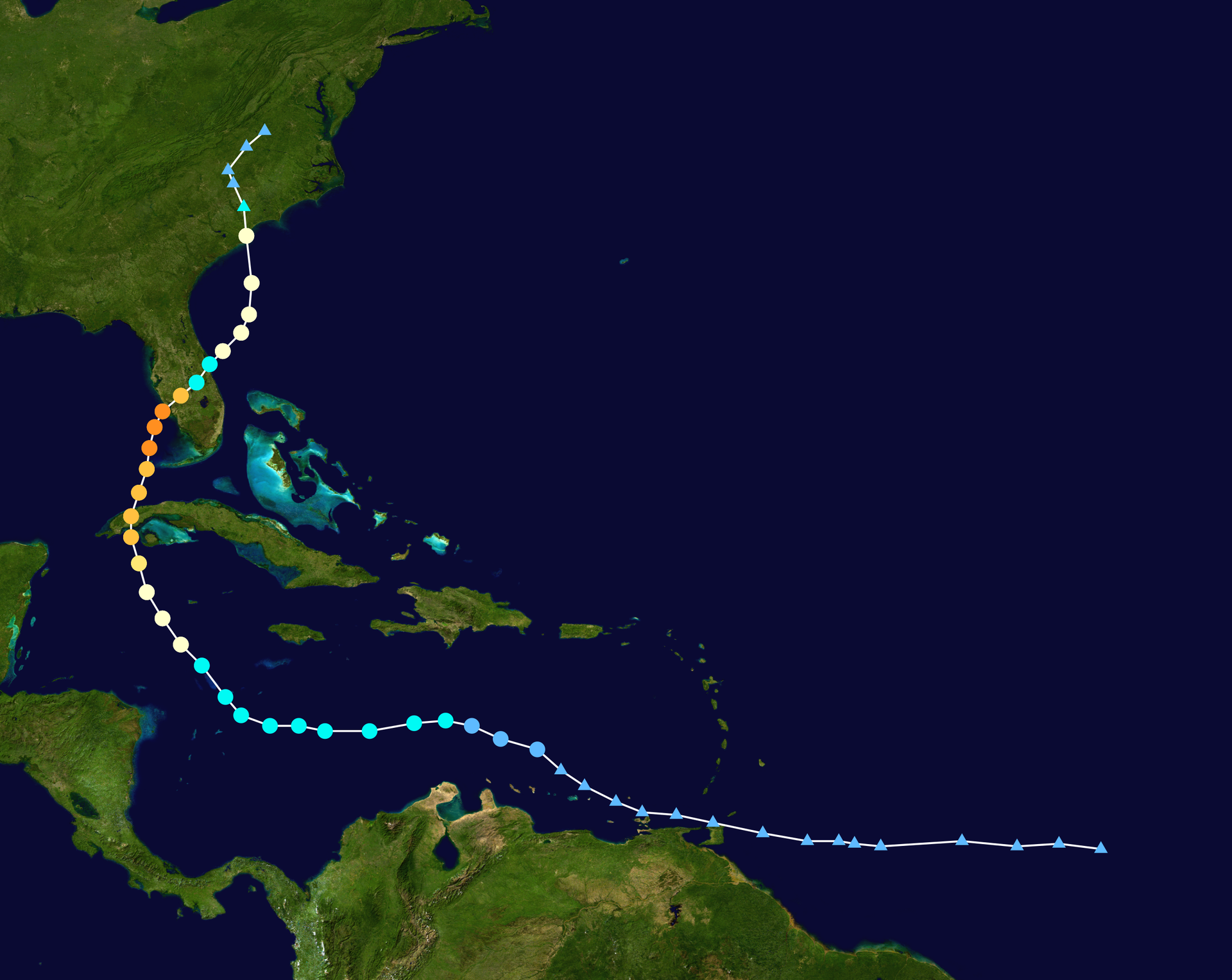 Unfortunately, 148 people died in Ian with 119 of those from flood waters.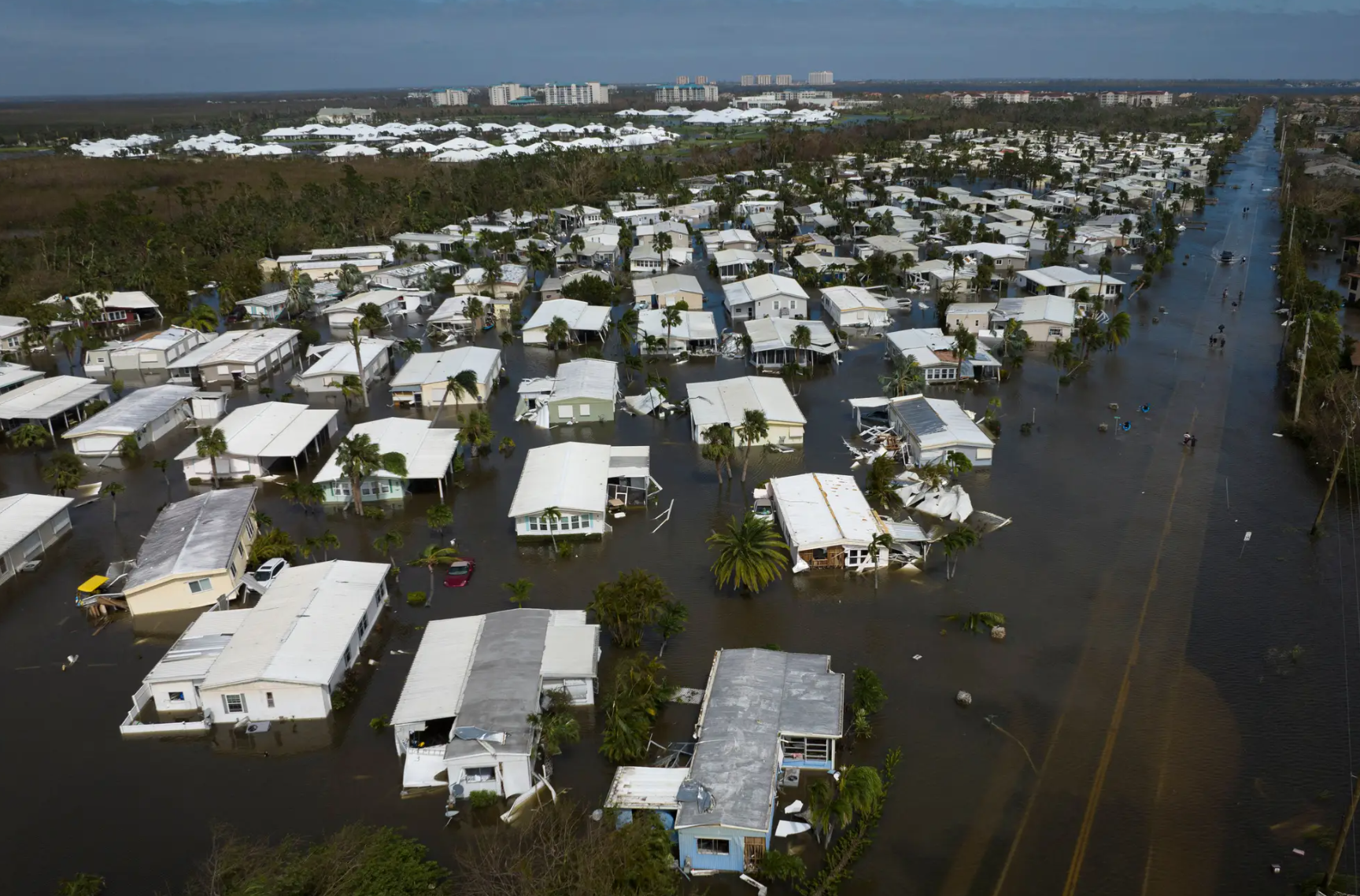 Hurricane Nicole made landfall in Florida on November 10th just south of Vero Beach. This is the first East Coast Florida landfall since Hurricane Katrina in 2005. It will also go down as the latest hurricane landfall in Florida's history. Nicole was large in size when at one point the tropical-storm-force winds were about 970 miles in diameter. To compare, Texas is 773 miles wide and Alaska is 2,400 miles wide. Nicole caused heavy rain, storm surge and extensive beach erosion.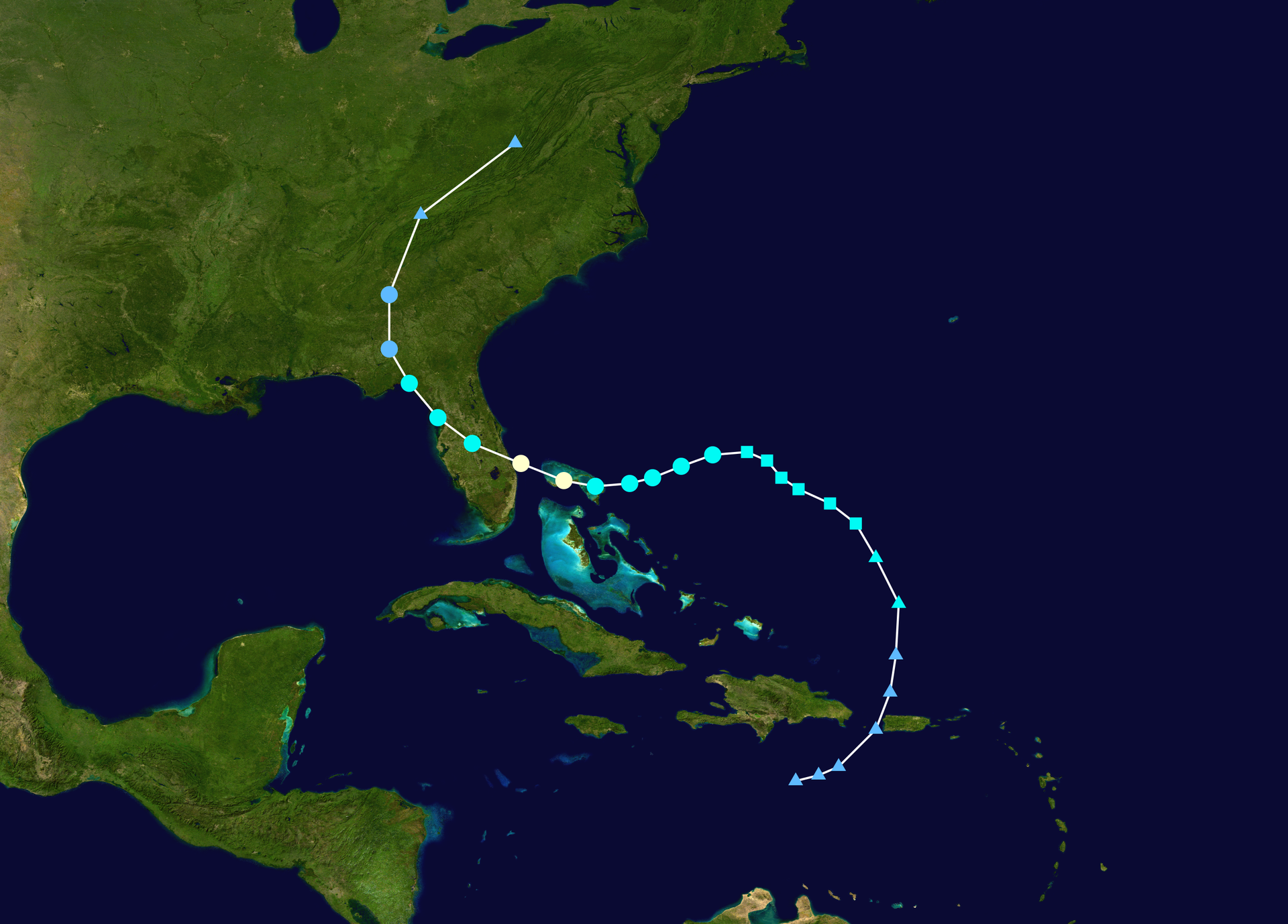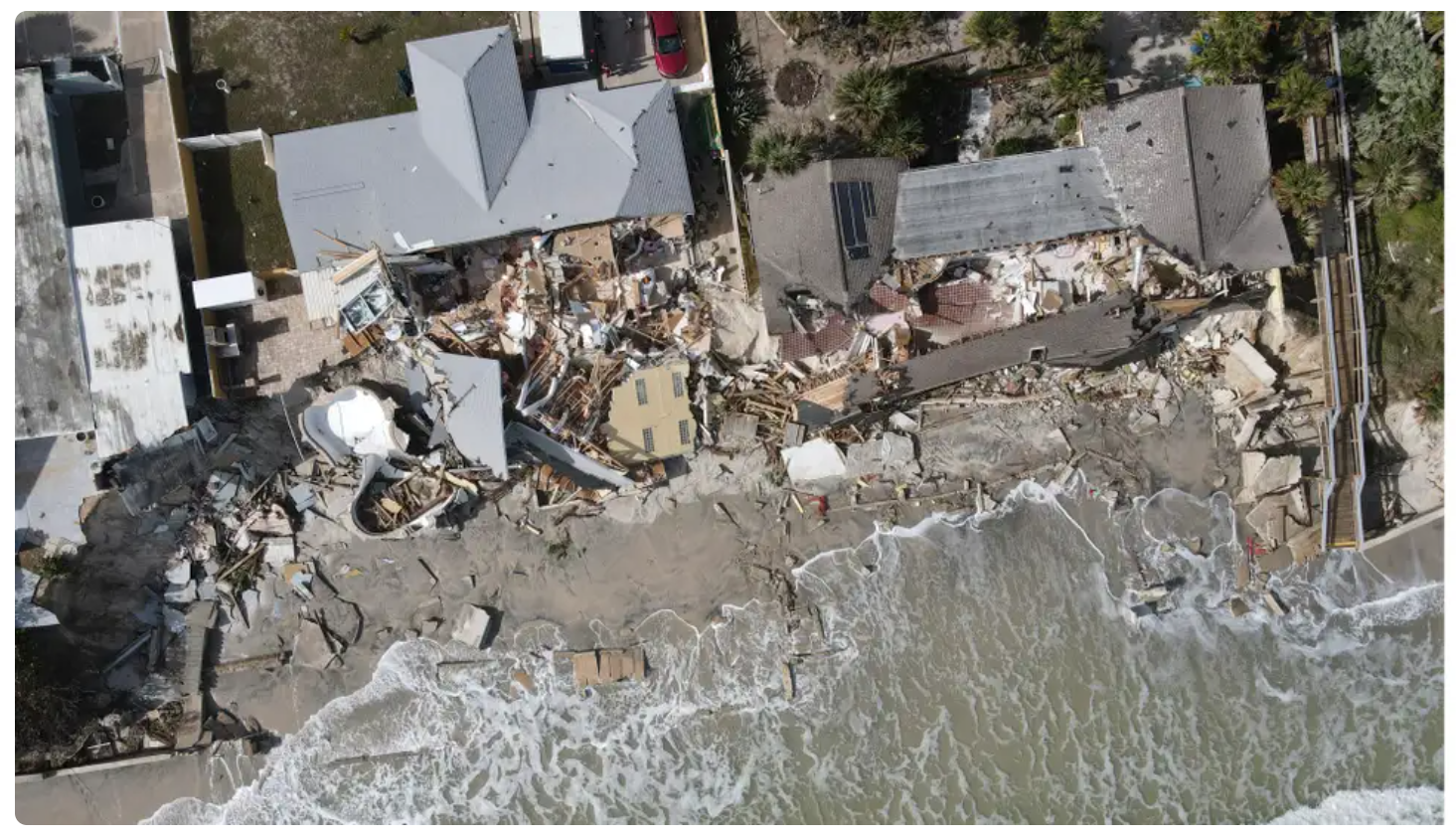 Overall, this season was more tame than the previous years but that doesn't mean we can let our guard down. The best time to prepare for next season is now when you have plenty of time to get things in order and don't feel rushed.