The Month of April is known for Severe Weather
Written by Mary Triplett, Meteorologist
Last updated 4/4/2022, 5:14:18 PM
---
We are one month into the 2022 severe weather season and it's already been a doozy! As we are heading into April, we'll see even more unsettled weather, especially across the Southern Plain and the Southeast.
The United States averages 1,200 tornadoes annually and about 54% of those tornadoes occur in the months of April, May and June. In fact, some of the biggest Tornado outbreaks occurred in the month of April.
On April 25 - 28, 2011 360 tornadoes ripped across the Southeastern U.S. This event was the costliest tornado outbreak in United States history, with total damages reaching $10.2 billion. Unfortunately, 348 people were killed as a result of the outbreak, including 324 tornado-related deaths across six states and 24 fatalities caused by straight-line winds, hail, flooding or lightning.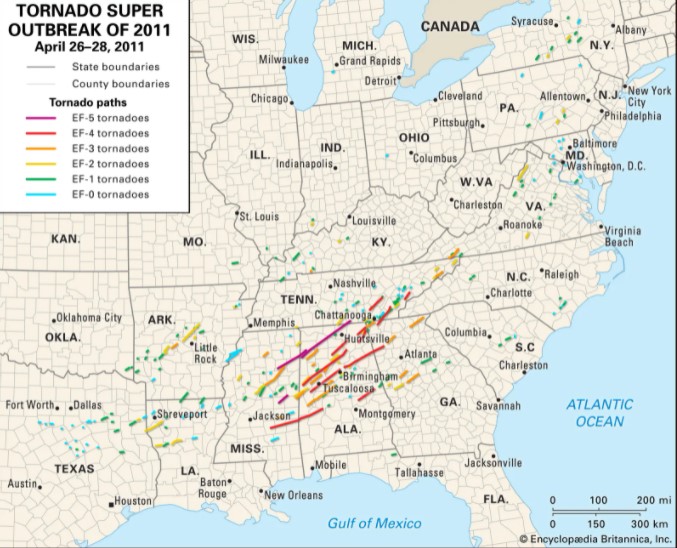 The Super Outbreak of 1974 is another well-known tornado outbreak that occurred on April 4-5. It was the most violent tornado outbreak ever recorded with 30 F4/F5 tornadoes confirmed. During the 24 hour period, 148 tornadoes struck 13 states and the Canadian province of Ontario. The outbreak caused roughly $4.5 billion in damage.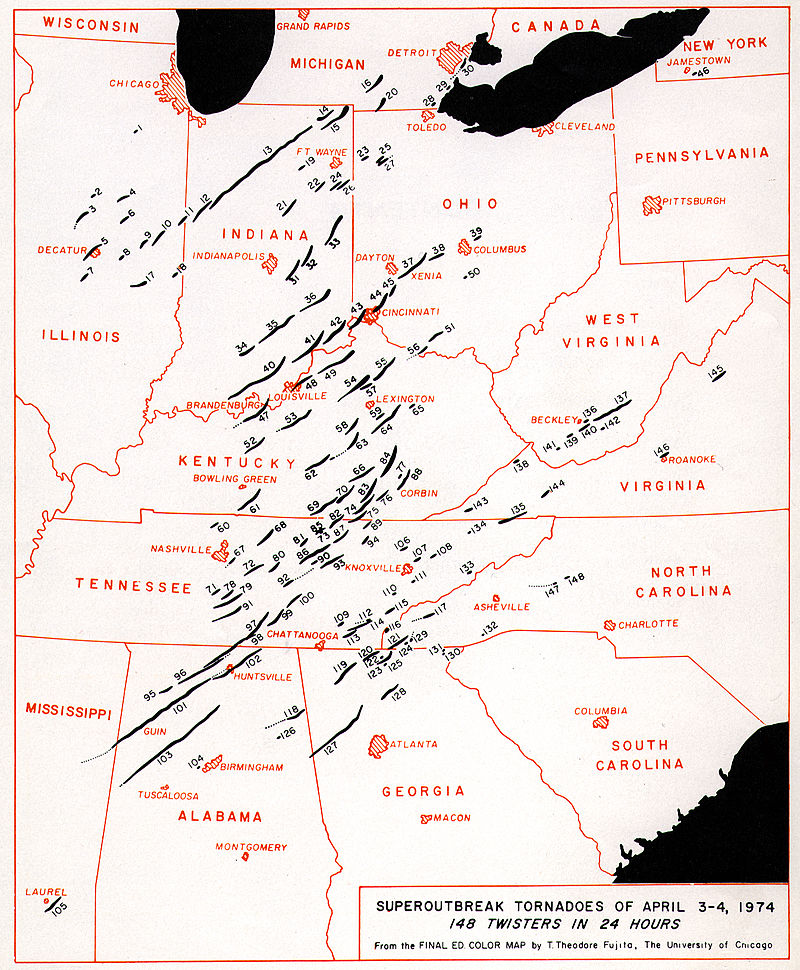 We are just a few days into April 2022 and we have another round of severe weather on the way. All modes of severe weather are possible with significant hail 2" in diameter in Texas, storm wind gusts above 74 mph in a swath of area from Texas through Louisiana and into Mississippi, and then some strong tornadoes possible in Alabama and Georgia.
Monday night: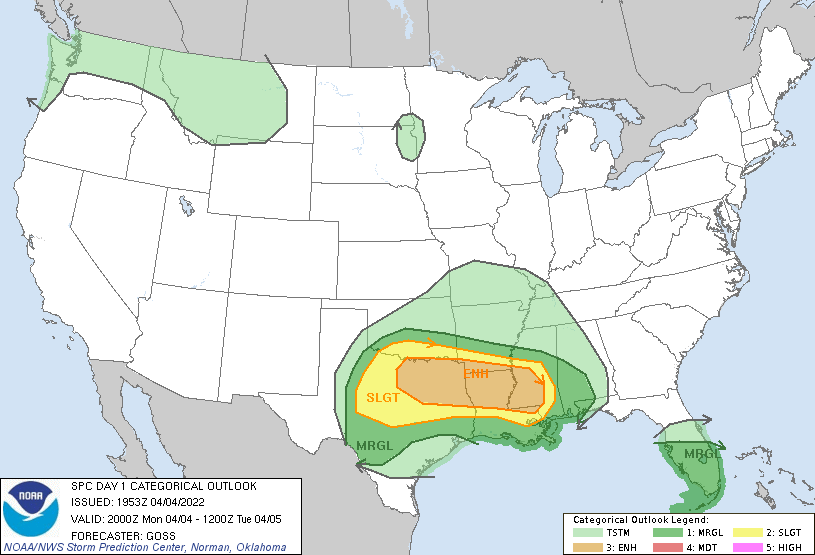 Tuesday: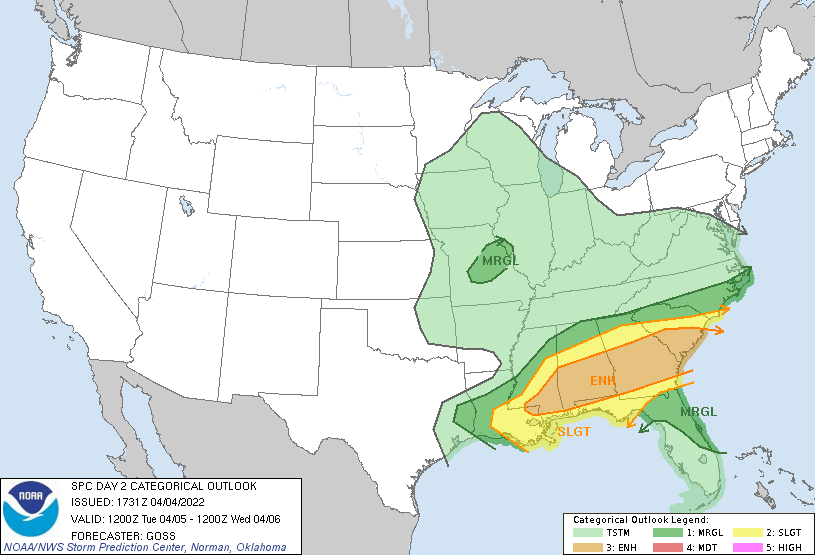 Wednesday: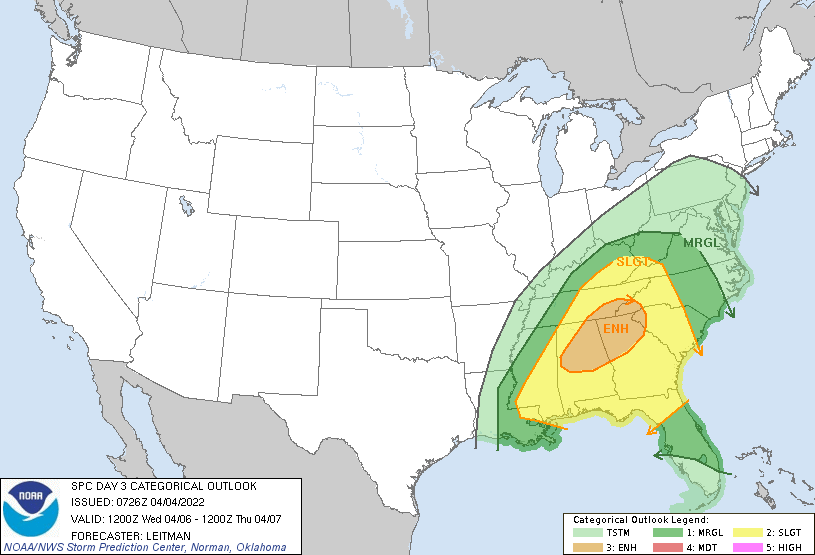 Follow the active weather this week with WeatherTap's RadarLab and use the same weather data that EMAs, fire departments and city governments across the country rely on to keep their communities safe and prepared.