The 2023 Atlantic Hurricane Season is Underway
Written by Mary Wasson, Meteorologist
Last updated 6/2/2023, 2:42:36 PM
---
Welcome to the 2023 Atlantic Hurricane Season! After several "above normal" years, this year may be a bit different … thanks to the El Nino Southern Oscillation.
A weaker Atlantic Hurricane Season is in line with the El Nino pattern that's expected to take over by late summer and into early fall. NOAA's Climate Prediction Center has a 62% chance of El Nino taking over June and July, then an 80% - 90% probability it will form by fall.
While El Nino will strengthen the Pacific hurricane season, it tends to contribute to weaker hurricanes in the Atlantic basin.
NOAA's outlook for the season, which goes from June 1 to November 30th, predicts a 40% chance of a near-normal season, a 30% chance of an above-normal season, and a 30% chance of a below-normal season.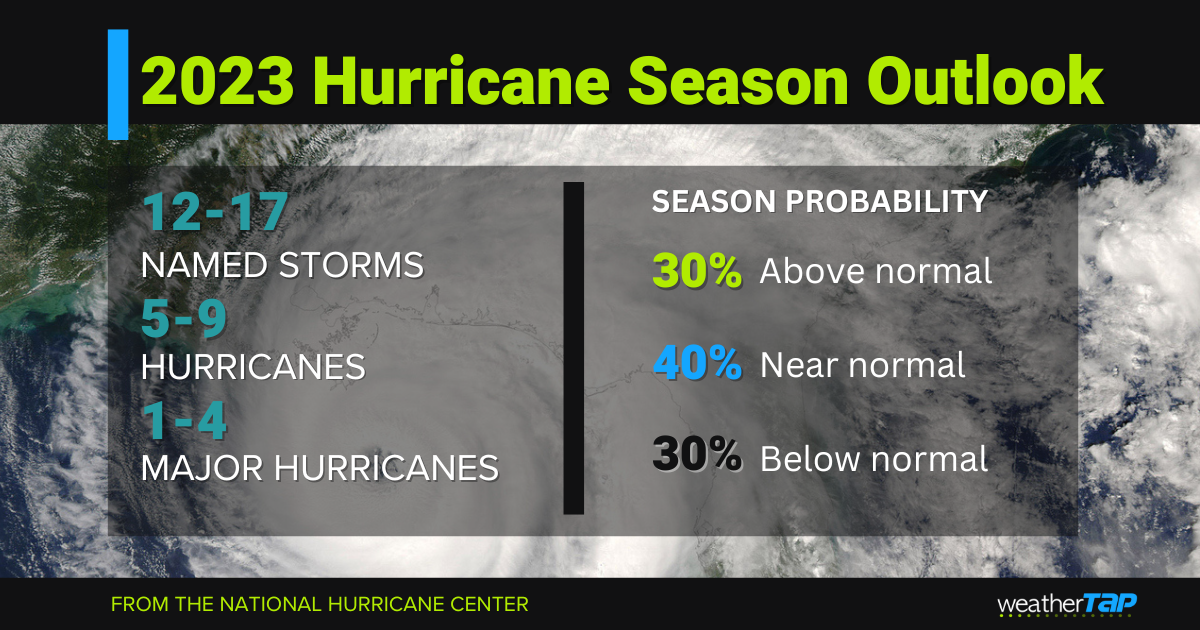 Colorado State's Hurricane outlook is slightly below normal with 13 named storms, 6 hurricanes, and 2 major hurricanes. North Carolina State's prediction is 11-15 named storms, 6-8 hurricanes, and 2-3 major hurricanes.
The climatological average (2022 season stats):
14 named storms (14 last year)

7 hurricanes (8 last year)

3 major hurricanes (2 last year)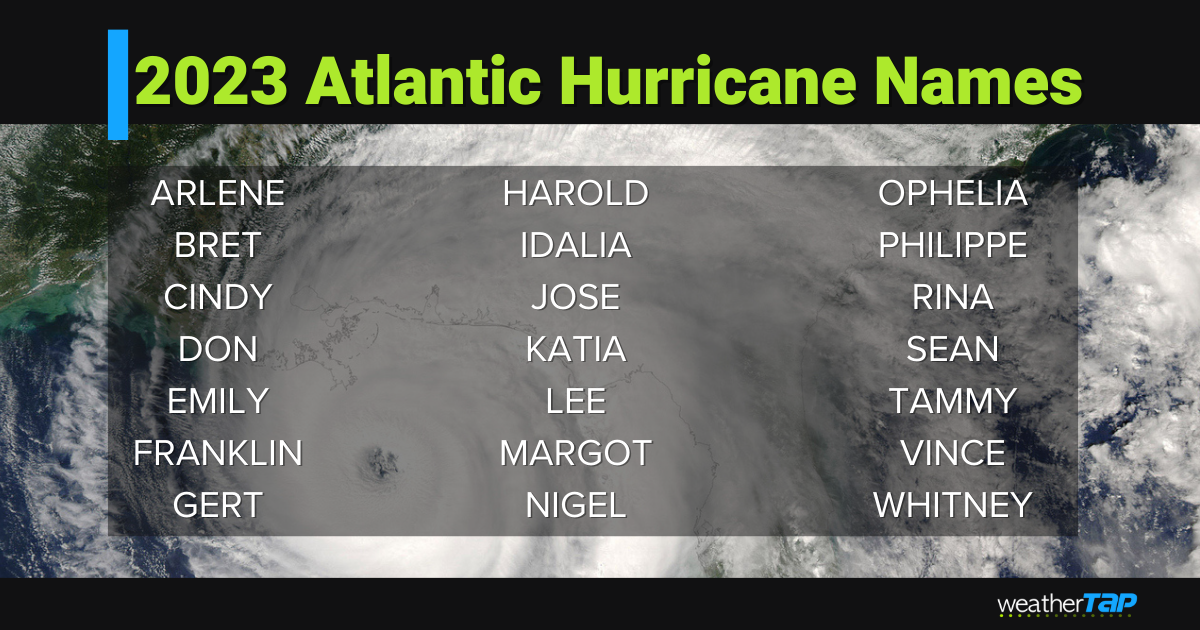 Before the storm develops, this is the perfect time to prepare your house and family. Check out this WeatherTAP blog for a step-by-step process.
Stay up to date with WeatherTAP.com by downloading the APP and signing up for Weather Alerts. Let's weather this storm season together!