Spring has Sprung and so has Severe Weather Season
Written by Mary Triplett, Meteorologist
Last updated 3/20/2022, 9:02:32 AM
---
Spring has officially arrived and like clockwork, so do the severe storms. A classic spring storm system will bring a multi-day severe weather threat to the Central and Southern United States along with swath of snow from the Rockies through the High Plains and into the Midwest.
The set-up is a sharp southward plunge of the jet steam and an upper-level low pressure system moving out of the Southwest. On Monday, it will tap into the moisture supply of the Gulf of Mexico which will help initiate storms on Monday across Texas. These storms will eventually head east across the Deep South on Tuesday and Wednesday.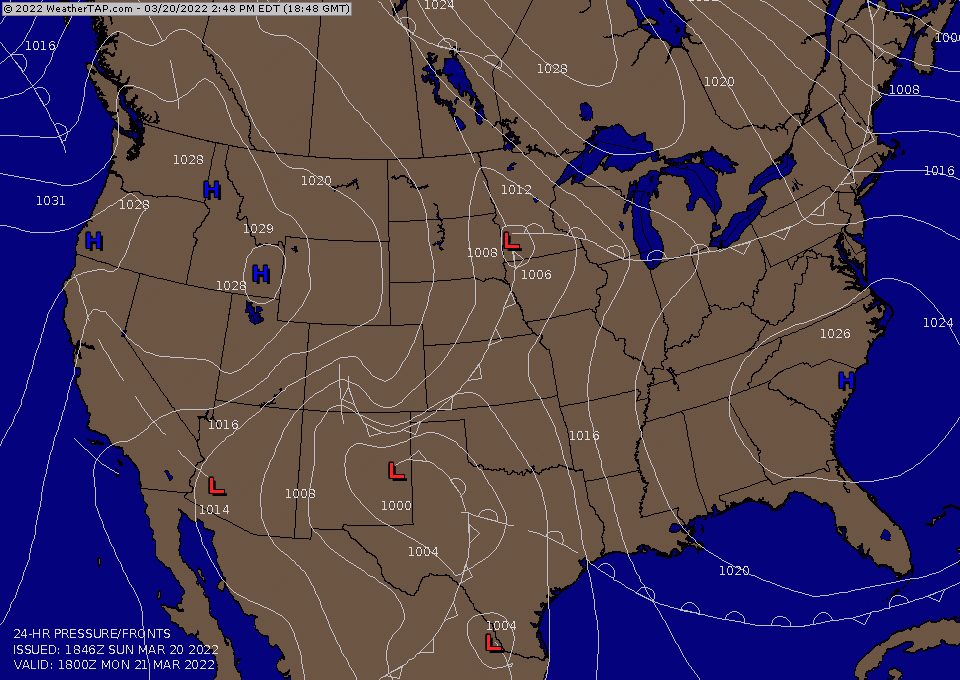 This storm setup has been on display for over a week, which is rare. In fact, the Storm Prediction Center highlighted these areas on their 7-day outlook. As the event is only a day away, they have fine-tuned the threat with a Day 2 Enhanced Risk across Central and East Texas and a Day 3 Moderate Risk for Louisiana and Mississippi.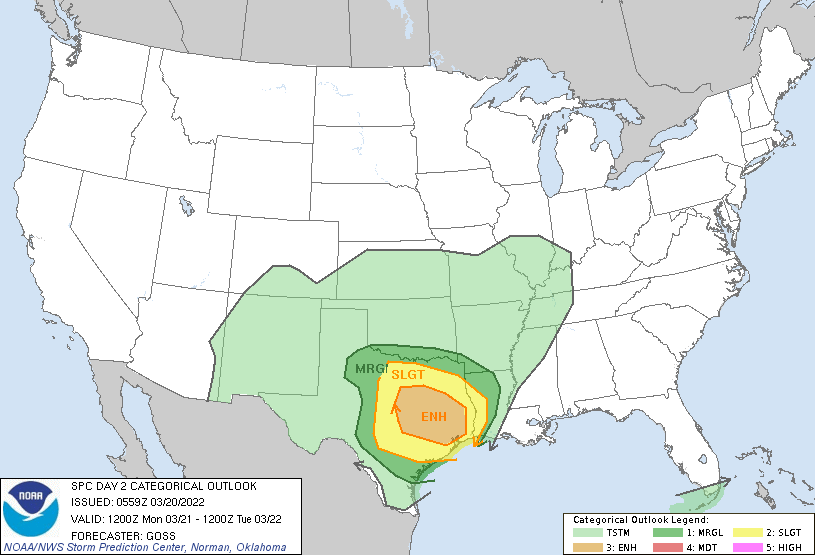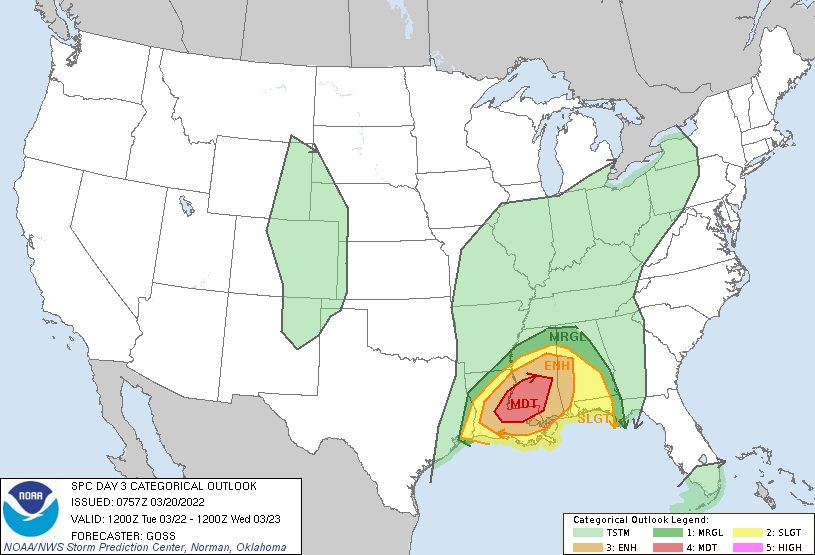 All modes of severe weather are possible during this time from Texas into Mississippi. "A substantial severe weather event – including potential for significant tornadoes – remains evident over the Lower Mississippi Valley and Central Gulf coast region on Tuesday," the SPC stated over the weekend.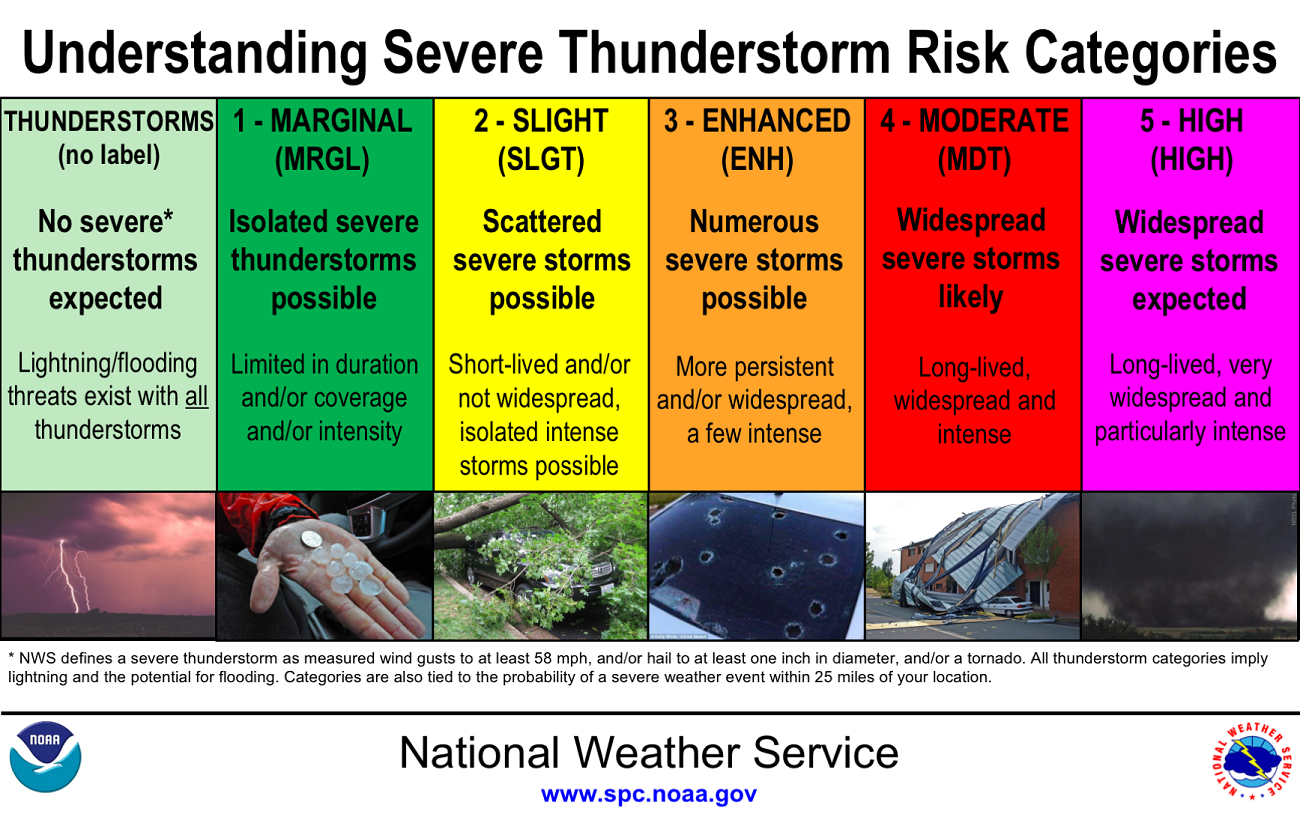 Not only is there a threat for severe weather but also a good chance for some heavy rain. This is great for Texas since 41% of the state is in and Extreme Drought or higher. The only issue is that there may be a chance for some localized flooding from East Texas into Mississippi due to the slow moving nature of this system as some areas could receive 3" – 6".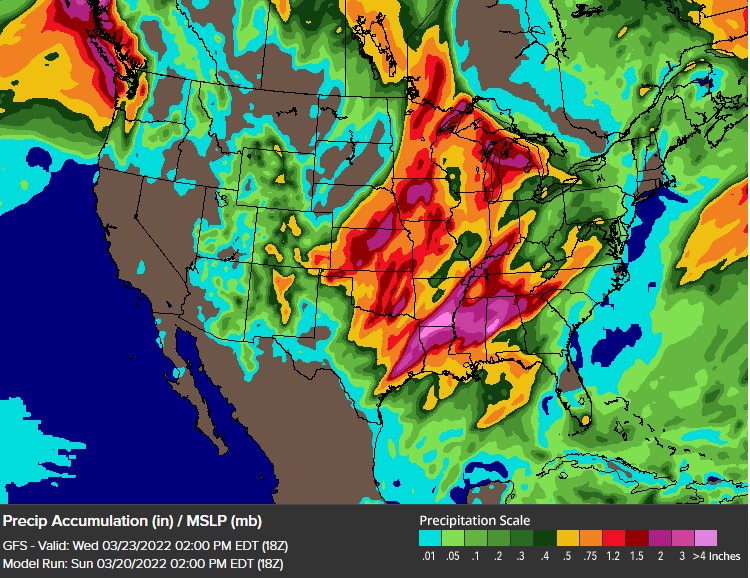 This will the first of many severe weather events this year. This is the time to prepare so you can set your family, neighborhood and community up for success for the next few months.
What should you do before severe weather strikes?
· Know the risks in your area and understand the severe weather terminology.
· Develop a plan when there's severe weather, know where your shelter is and stock it with supplies.
· Practice the severe weather plan with your family.
· Be prepared to take action.
· Stay informed and have a way to get life-saving information.
Stay up to date with WeatherTap and let us notify you with weather alerts and warnings when severe weather events threaten your area. You can start your FREE 14-day trail right now by clicking here.