Researchers predict an active 2022 Atlantic Hurricane Season
Written by Meteorologist Mary Triplett
Last updated 4/15/2022, 8:02:55 PM
---
We are still in the middle of severe weather season but hurricane season will be here before you know it. The official start of the season isn't until June 1st but the National Hurricane Center will start issuing tropical updates on May 15th.
Will this season be as active as the last 2 years? Well, Colorado State University hurricane researchers think so. On April 7th, they released this outlook predicting an active Atlantic Hurricane season, citing the likely absence of El Nino as the primary factor.
When you have El Nino in the Pacific Ocean, the trade winds weaken. Warm water is pushed back east, toward the west coast of the Americas. This can affect weather patterns around the world but in particular it creates too much wind shear for tropical cyclones to develop.
When you have La Nina in the Pacific Ocean, trade winds are even stronger than usual, pushing more warm water toward Asia. Off the west coast of the Americas, upwelling increases, bringing cold, nutrient-rich water to the surface. La Niña can also lead to a more severe hurricane season.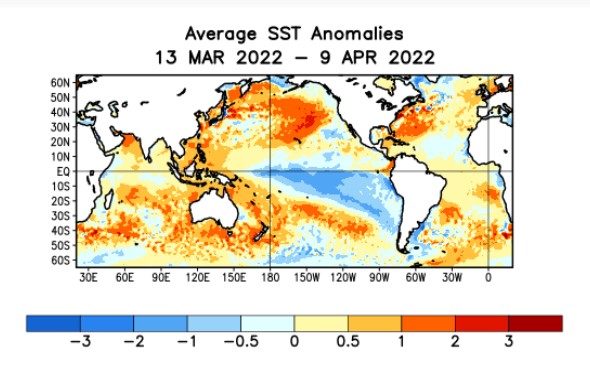 Current weak La Nina conditions look likely to transition to neutral ENSO (El Nino Southern Oscillation) by this summer but then transition back to a higher La Nina chance by fall. Sea surface temperatures (SST) across the eastern and central Atlantic are near normal, however, the Caribbean and subtropical Atlantic SST are warmer than normal.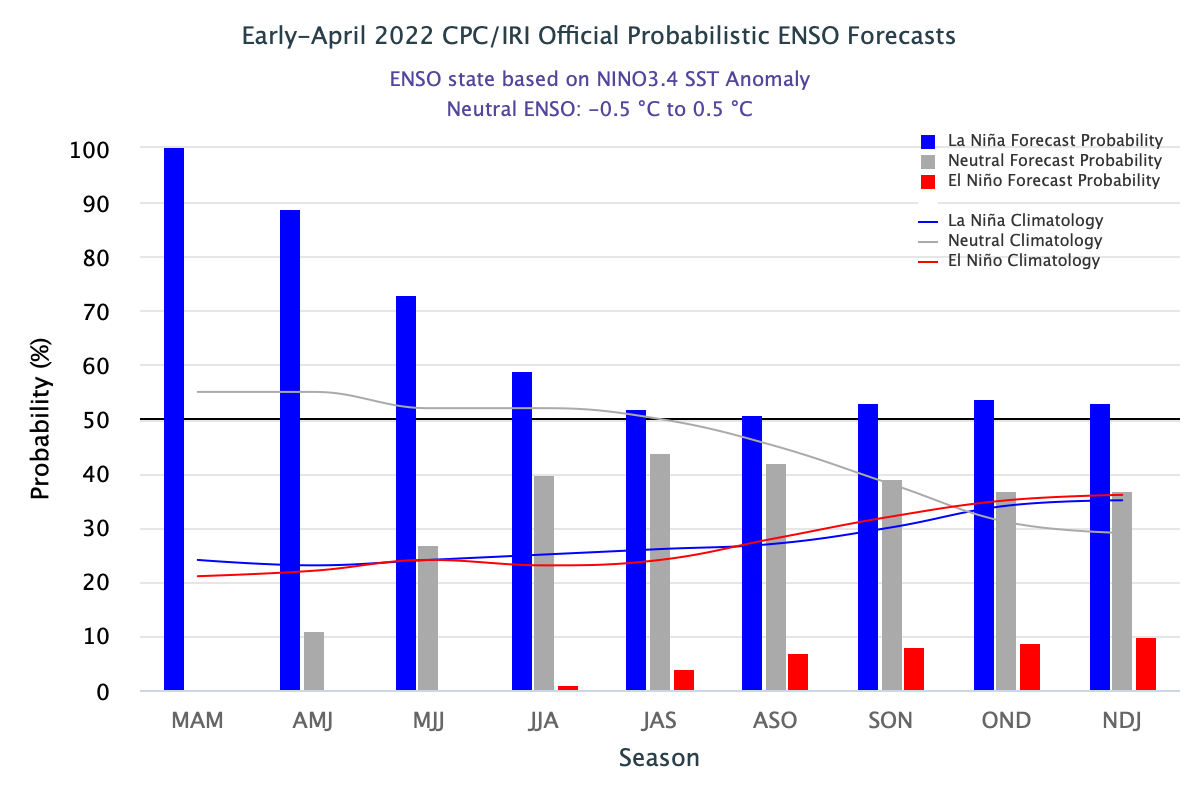 When taking in all these factors, the CSU Meteorology Project team is predicting 19 named storms for 2022. This would be close to last years 21 storms but still less than 2020's record breaking year of 30 tropical storms.
9 of the 19 are expected to become a hurricane and 4 to reach major (Cat. 3+) hurricane strength with winds of 111 mph or greater. They also report the probability of a major hurricane making landfall is 71% to the entire U.S coastline, 47% for the East Coast and 46% for the Gulf Coast.
For 2022 the names are: Alex, Bonnie, Colin, Danielle, Earl, Fiona, Gaston, Hermine, Ian, Julia, Karl, Lisa, Martin, Nicole, Owen, Paula, Richard, Shary, Tobias, Virginie and Walter.
The CSU team will issue forecast updates on June 2, July 7 and August 4. The National Hurricane Center will have their forecast within the next month.
It's never too early to prepare for Hurricane Season and build confidence in your family and community.
Sign up for WeatherTap now and stay ahead of dangerous weather situations and track individual storms so you can plan for any risks. All tropical systems with a chance of making a U.S. landfall will be added to our tropical weather page so you can track them from formation to landfall.