Records continue to break during this severe weather season
Written by Mary Wasson, Meteorologist
Last updated 4/21/2023, 11:37:28 PM
---
This year is going down in history as having generated the most tornadoes in the first 3 months of the year! 466 tornadoes have been recorded from January to March and we've added another 70 so far in April.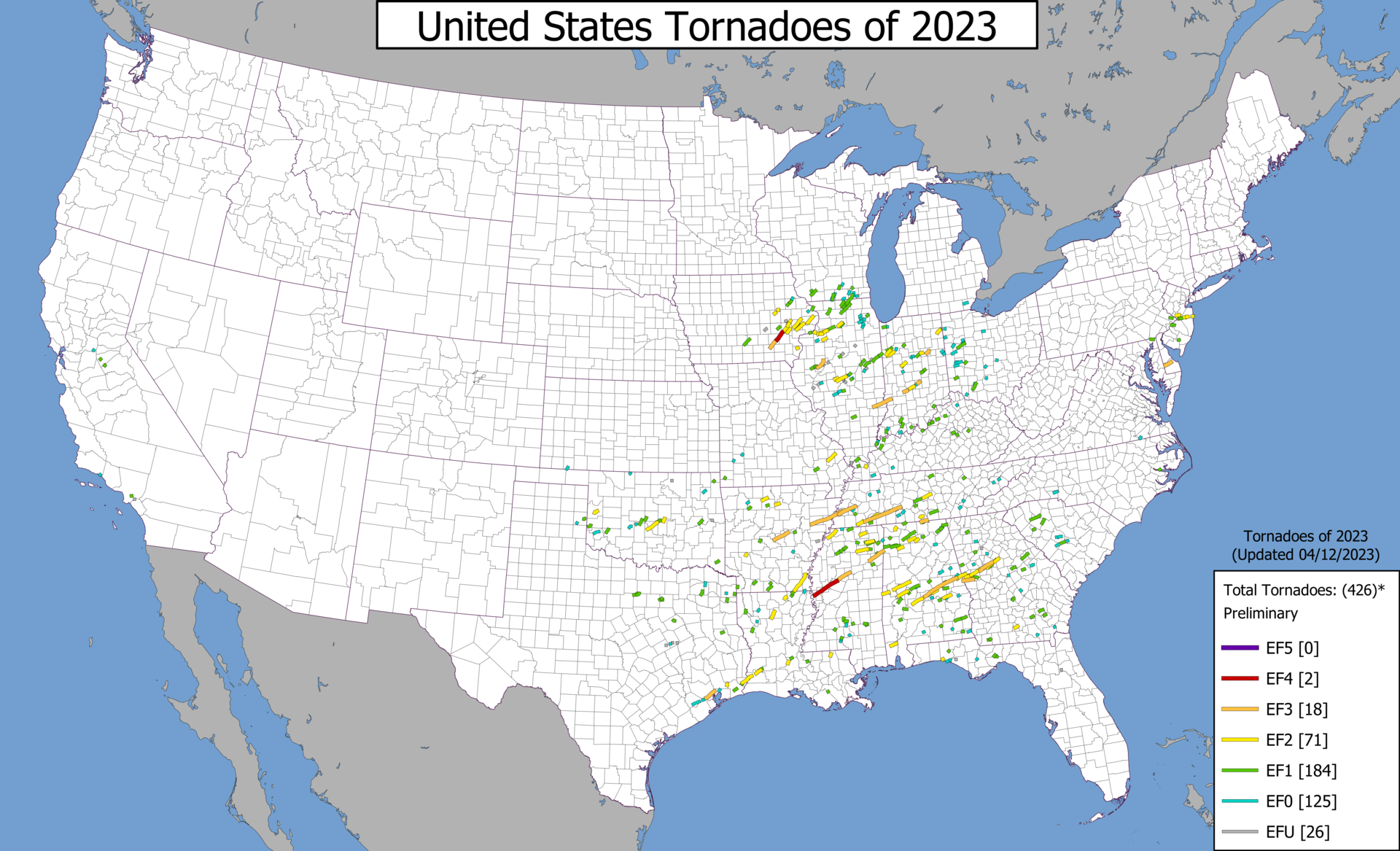 Tornado reports in the country were mainly concentrated in the Southeast, with states like Mississippi, Louisiana, Arkansas and Alabama hit hard in March.
When looking at the numbers, 2023 is far ahead of the other very active years. Since record keeping began in 1950, the top 5 years of excessive tornadic activity have happened since 1999.
466 - 2023

398 - 2017

360 - 2008

291 - 2012

290 - 1999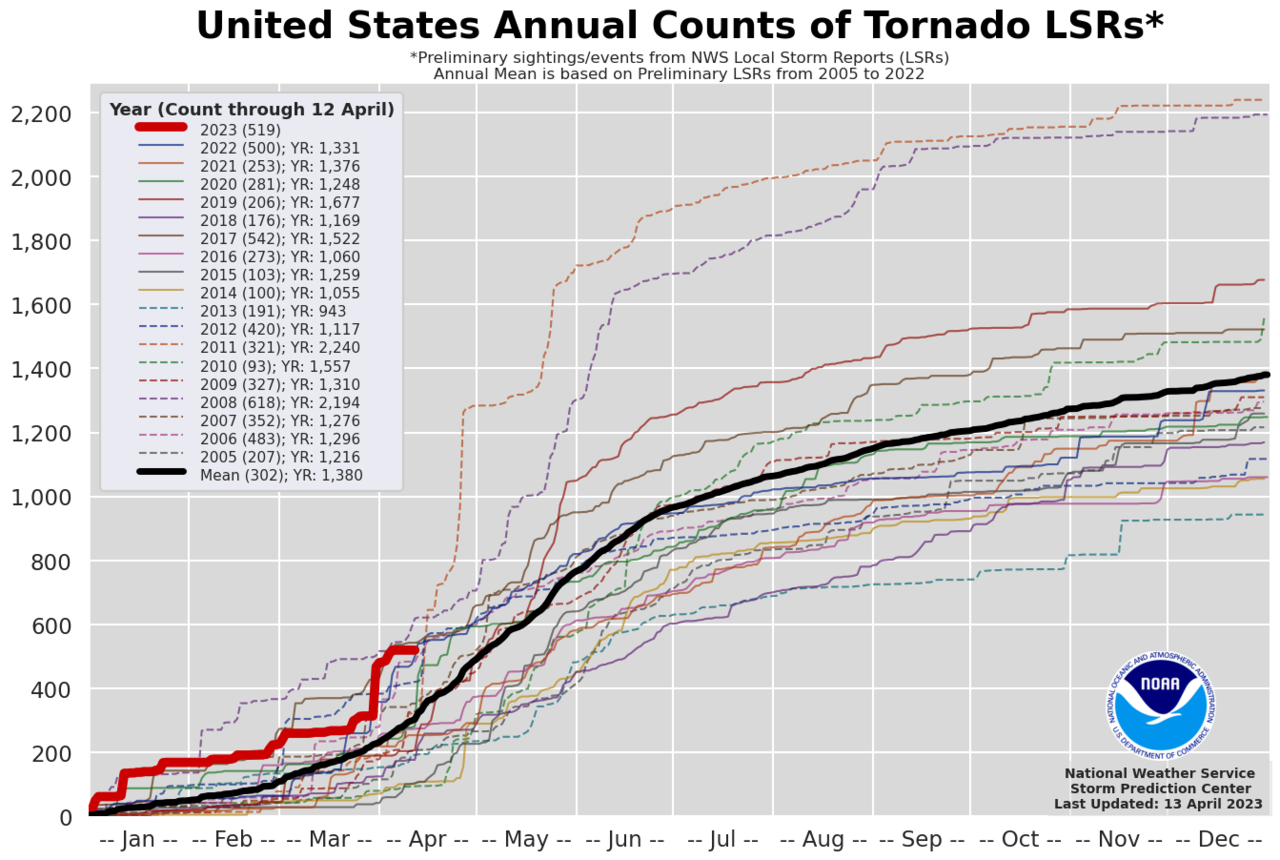 Unfortunately, there have been over 60 tornadic fatalities recorded in the U.S., which was almost three times higher than all of 2022, which had 23.
Severe weather season continues to roll on across the United States. This week's activity was prevalent in the Central and Southern Plains.
A massive EF-3 tornado with winds between 136 - 165 mph, ripped across Cole, Oklahoma on Wednesday night. Several schools were closed through Friday as 8 confirmed tornadoes ravaged the state. Unfortunately, 3 people died with many others injured during the nighttime storms.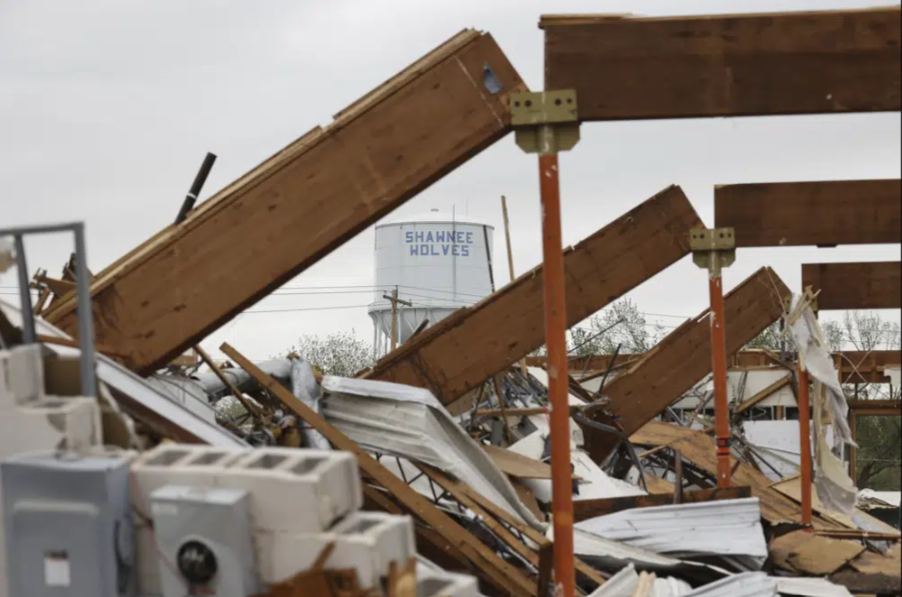 On Thursday, several storms during the evening canceled flights in and out of Austin, TX while the streets near downtown were flooded. Several locations in Austin picked up nearly 5 inches of rain!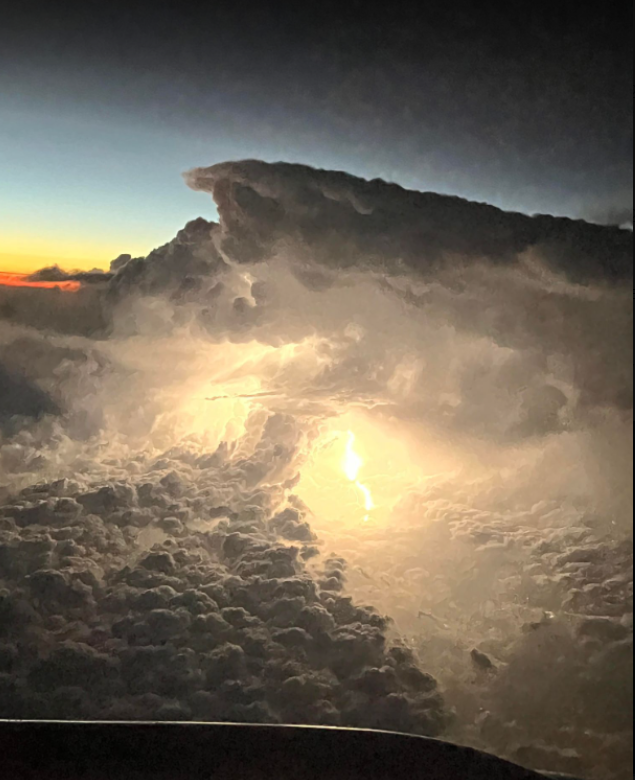 There was also a report of a tornado that touched down in Tyler, TX.
We still have more than 6 weeks left of this year's severe weather season. Stay ahead of the storm and ensure wireless emergency alerts are enabled on your cell phone. If you have a NOAA Weather Radio, set it to alert mode so you can be awakened if a warning is issued.
Make sure you have your weather plan laid out and that includes any night time storms. Severe weather that occurs overnight can increase personal vulnerability and have significant potential impact on the public. This is due to:
Public is less likely to receive warnings overnight as many people are asleep

Tornadoes are much more difficult to spot at night.

People who are inside vulnerable housing such as mobile homes.

Nighttime tornadoes are more likely to cause fatalities than daytime tornadoes.
Also, be sure to follow WeatherTAP on Facebook, Twitter and Instagram to stay up to date on developing weather events.