Powerful Winter Storm will affect millions leading up to Christmas
Written by Mary Wasson, Meteorologist
Last updated 12/20/2022, 9:55:18 AM
---
A powerful winter storm will move across the country just days before Christmas and just in time for the Winter Solstice. It will bring everything from dangerously cold temperatures, to blizzard conditions in the Midwest and heavy rain followed by a rapid freeze in the Southeast and along the East coast. This will lead to many travel issues for the holiday.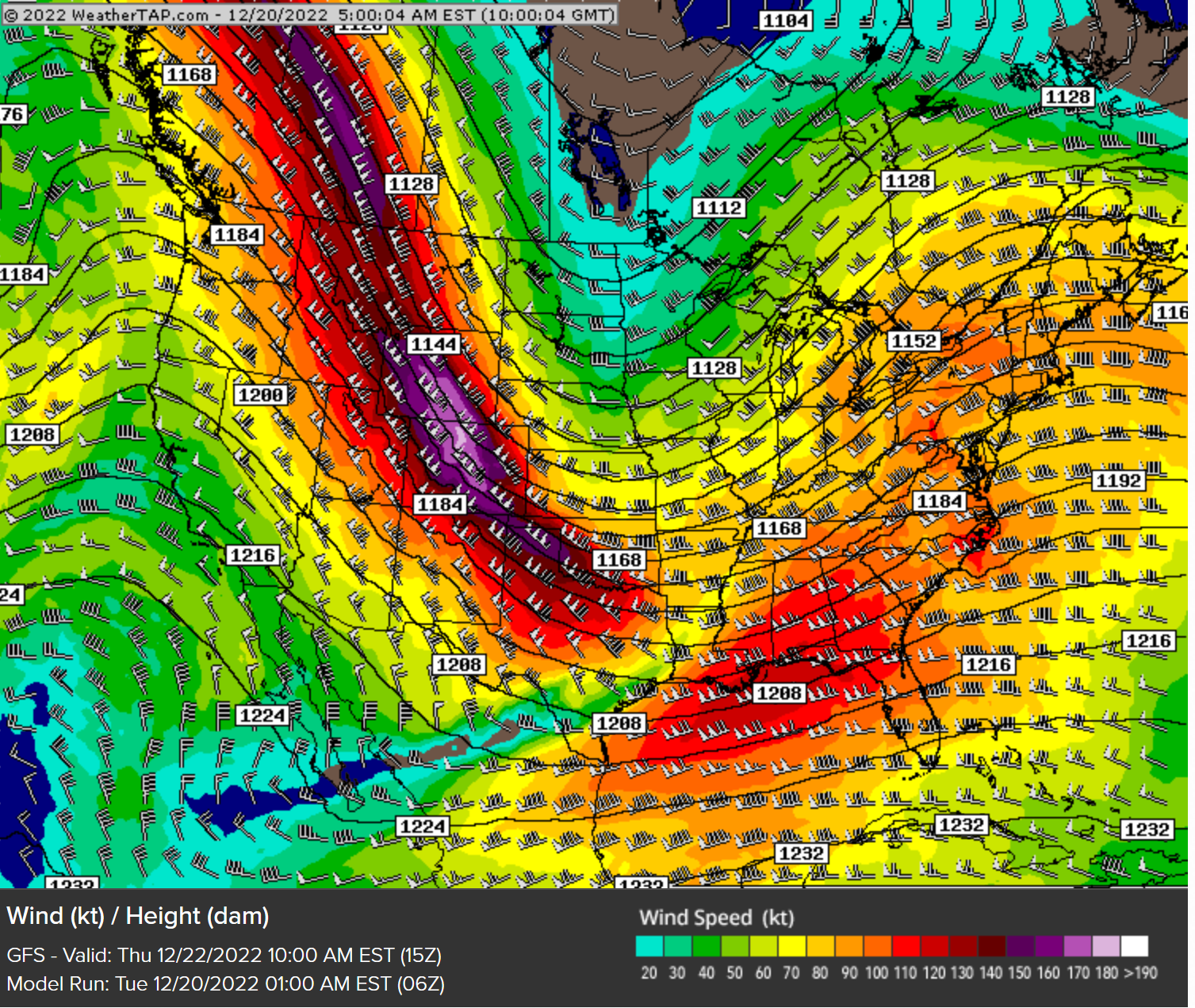 A front system will move across the country and then open the door for an Arctic High to dive south out of Canada. This rush of arctic air will bring dangerously cold temperatures and brutal wind chills to most of the Lower 48 through Saturday. Winter weather alerts are already up for a majority of the country.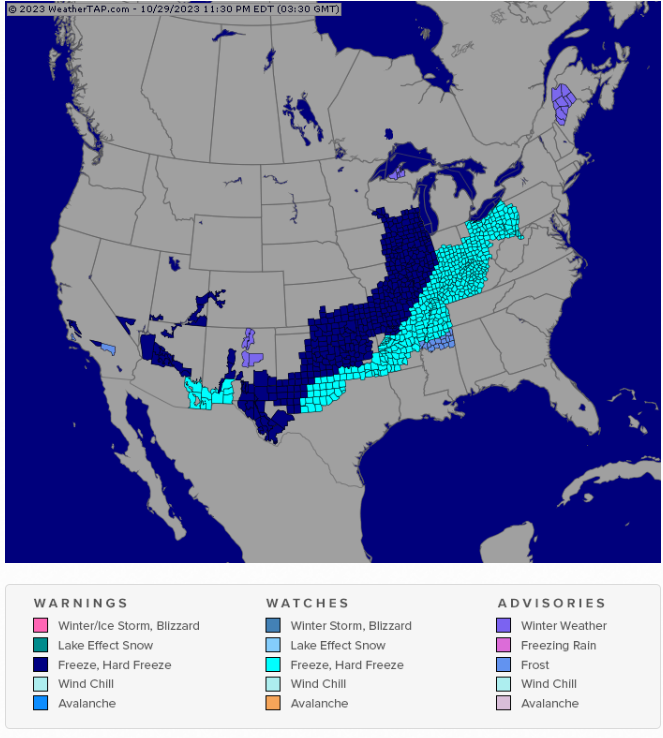 There are many temperature records in jeopardy from Thursday through Saturday and several locations in the Deep South will stay below freezing for multiple days in a row.
Record Low High Temperatures on Thursday:
Seattle, WA 23 degrees set in 1983

Portland, OR 20 degrees set in 1990

Helena, MT -16 degrees set in 1983

Casper, WY -15 degrees set in 1983

Denver, CO -5 degrees set in 1983
Record Low High Temperatures on Friday:
Houston, TX 28 degrees set in 1989

Birmingham, AL 19 degrees set 1989

Memphis, TN 14 degrees set in 1989

Louisville, KY 13 degrees set in 1989

Cincinnati, OH 12 degrees set in 1983
Record Low High Temperatures on Saturday:
Brownsville, TX 39 degrees set in 1983

Atlanta, GA 28 degrees set in 1963

Columbia, SC 34 degrees set in 1906

Pittsburgh, PA 13 degrees set in 1983
THURSDAY PM: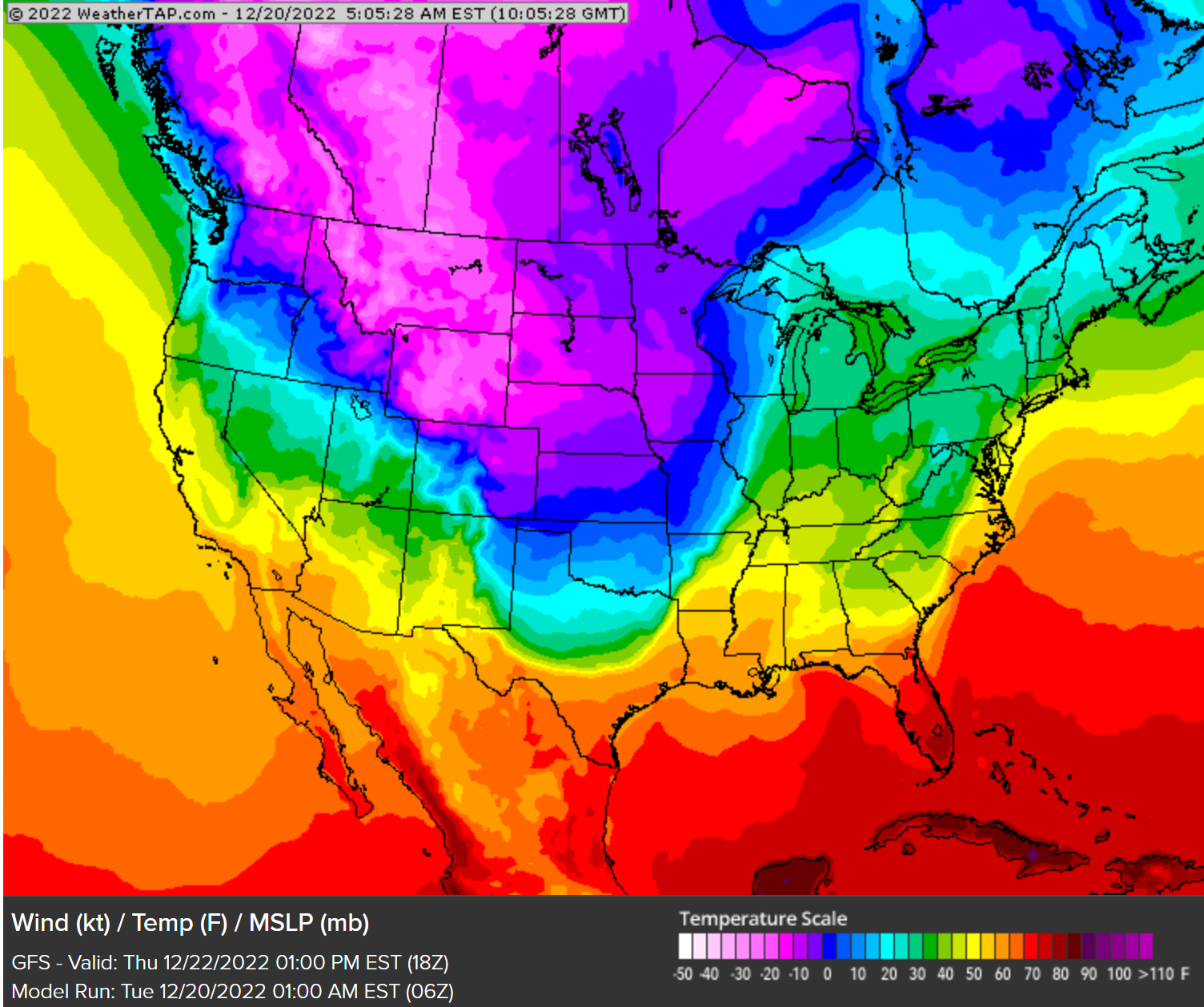 FRIDAY AM: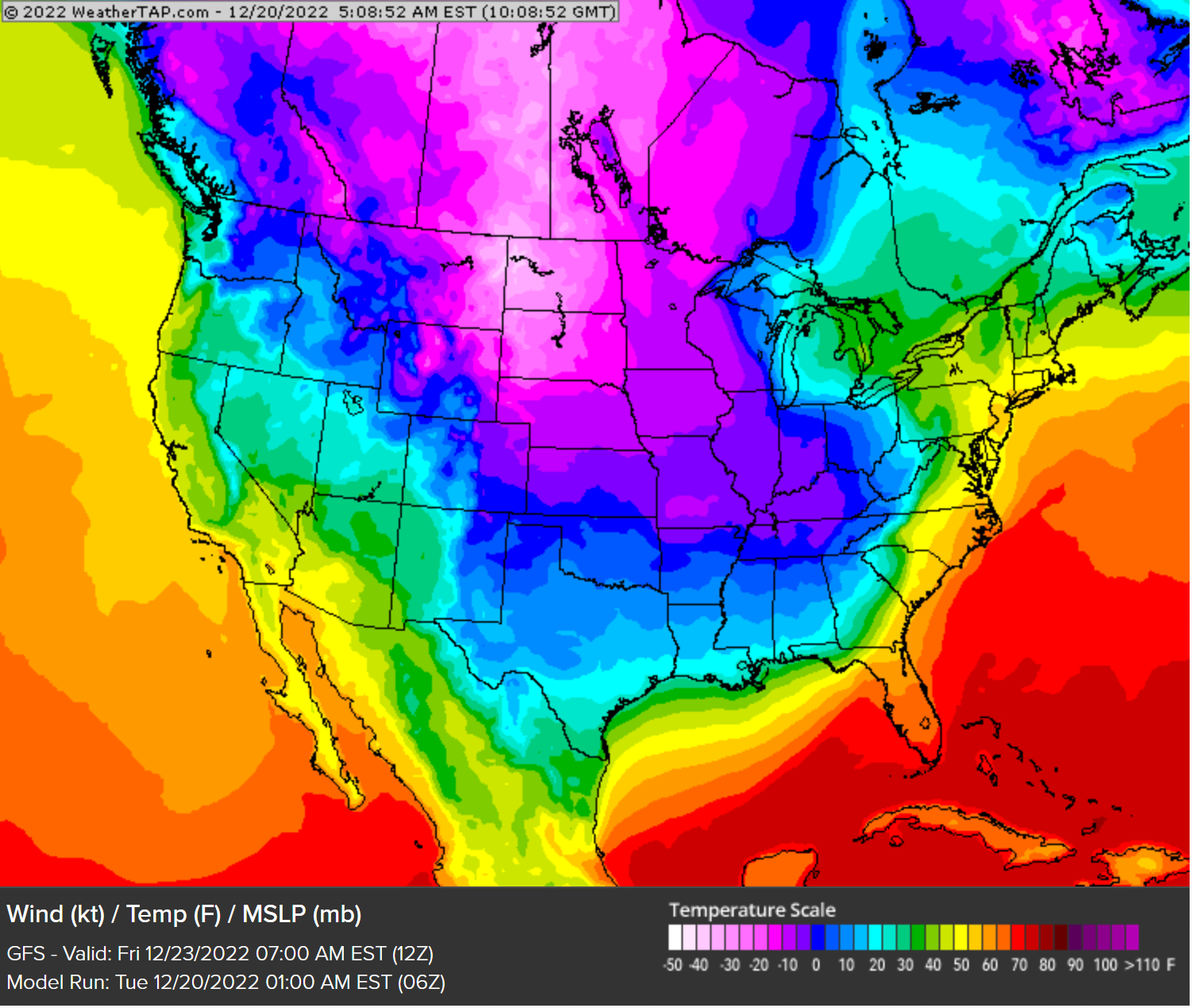 FRIDAY PM: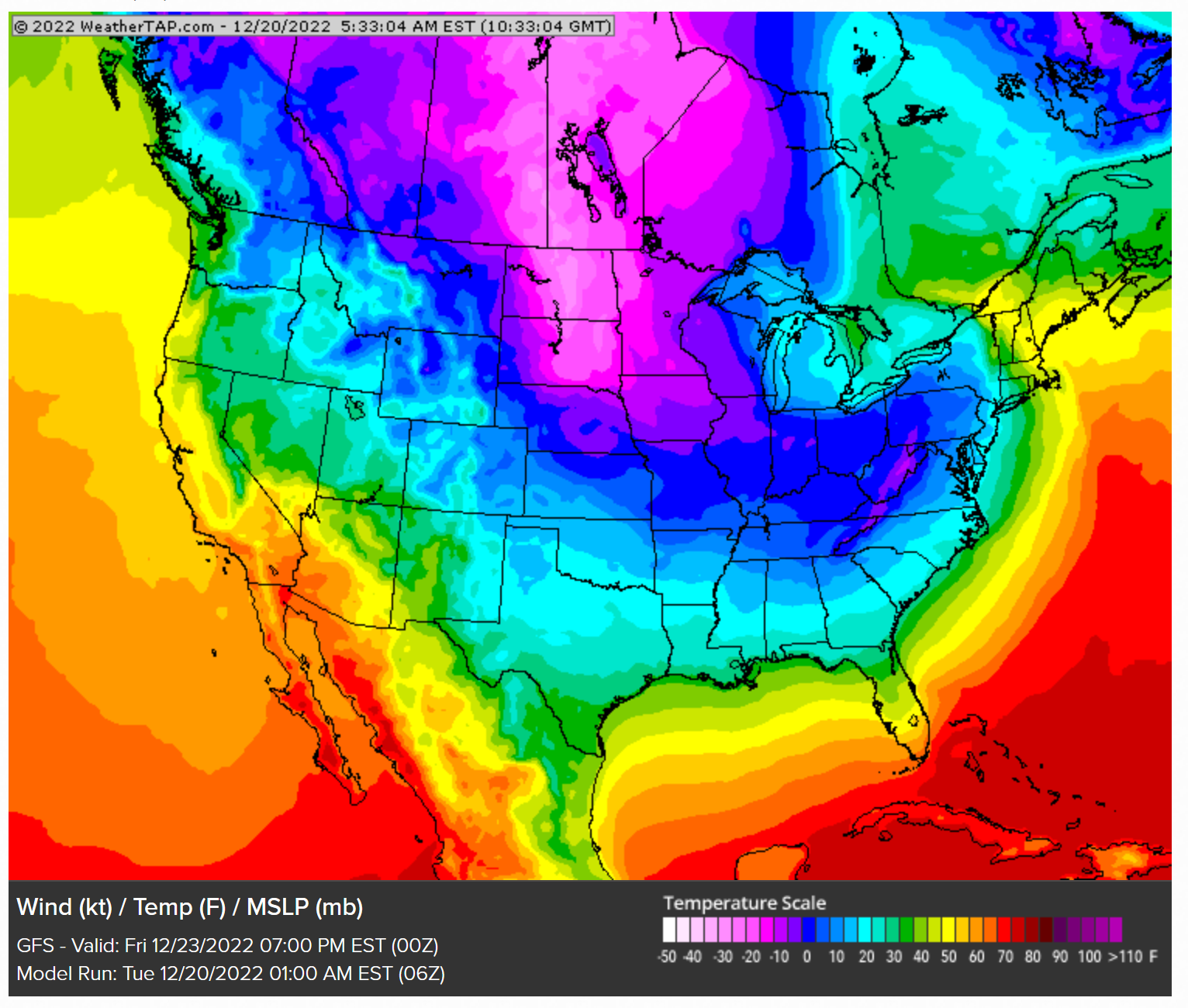 SATURDAY AM: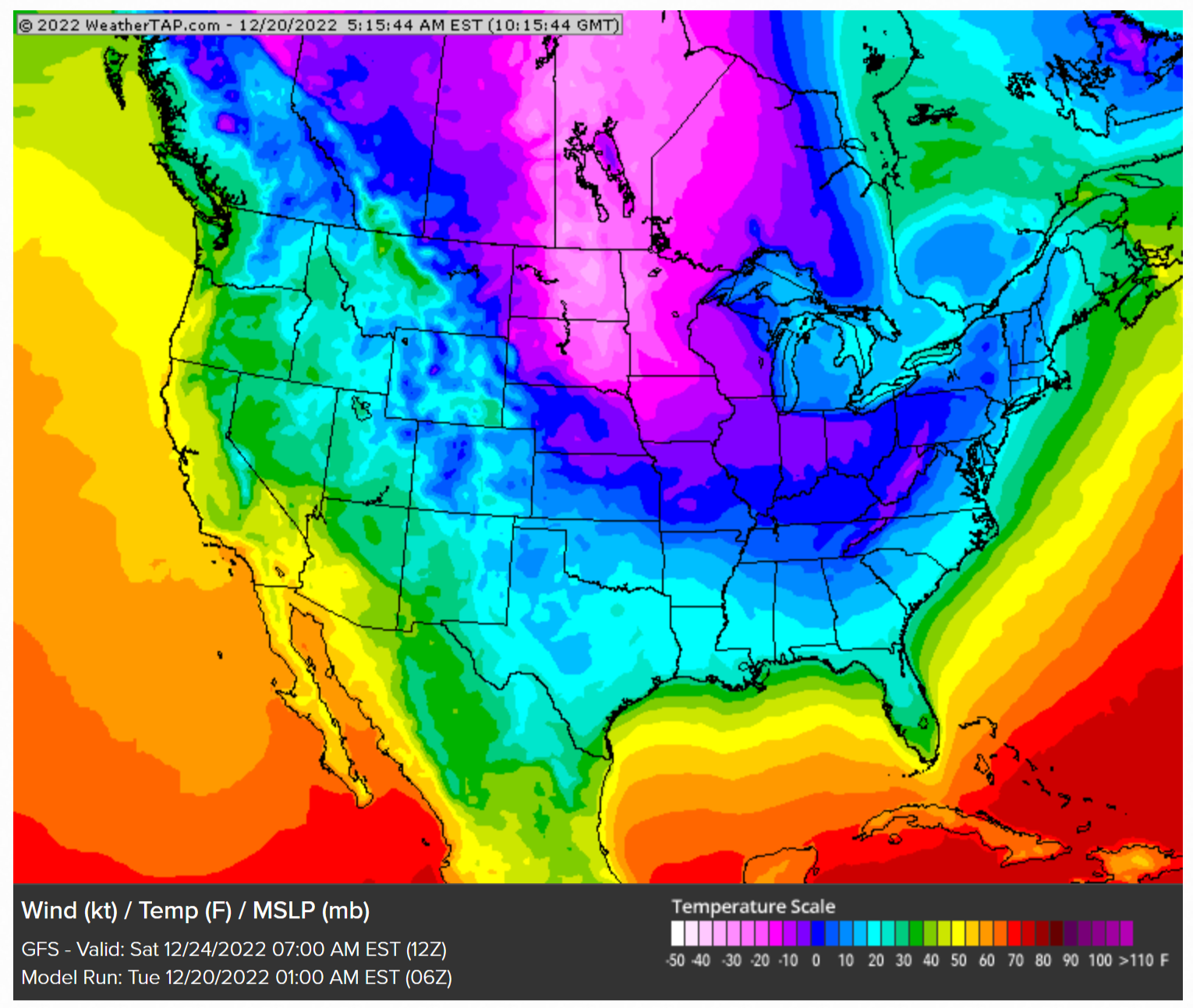 SATURDAY PM: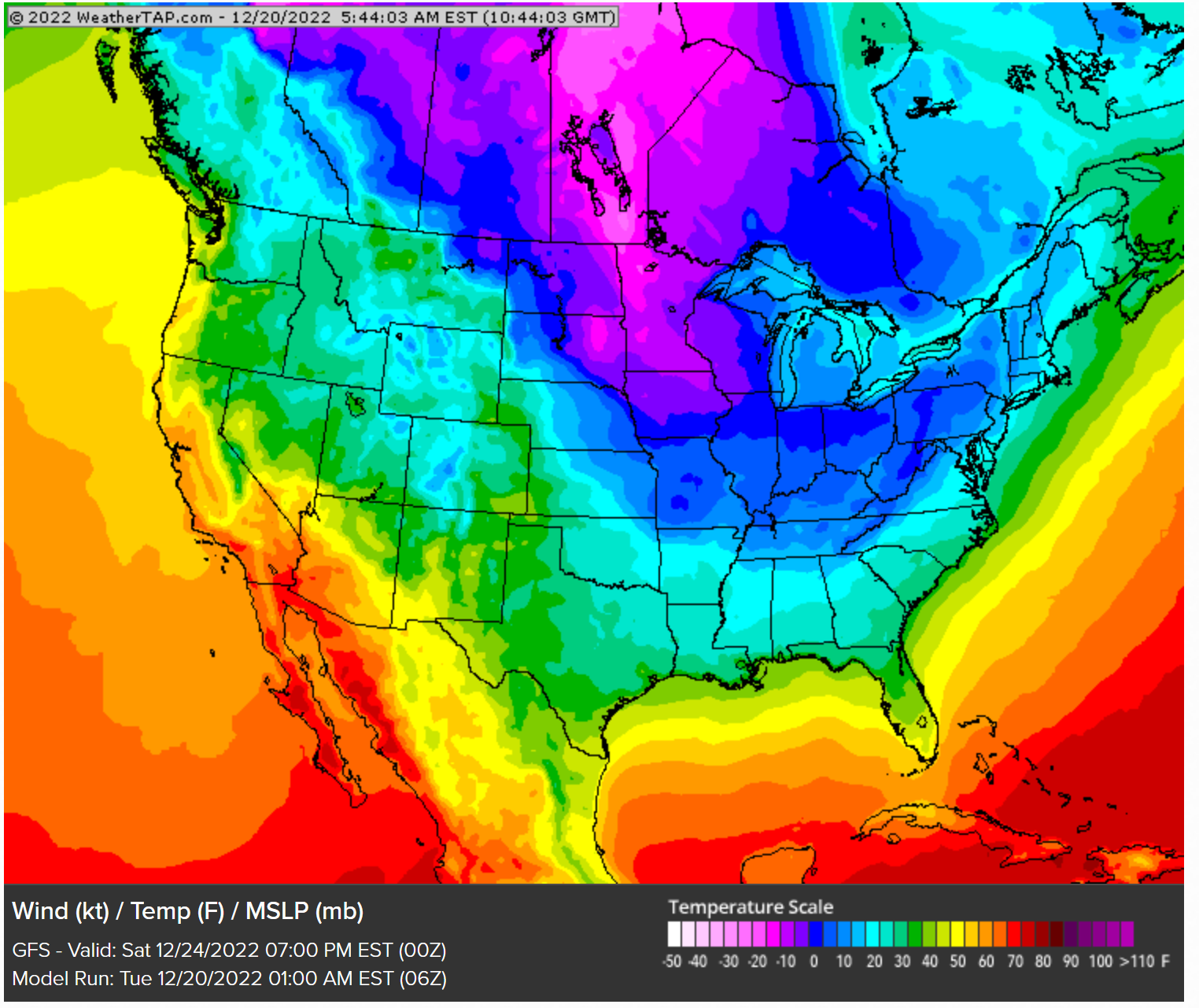 Snow is likely as this storm moves east with snow totals between 6-12" in the Midwest and Great Lakes. Winds will be very high leading to blizzard like conditions in Nebraska, Kansas, Missouri, Iowa, Illinois, Indiana, Wisconsin and Michigan. The National Weather Service defines a blizzard as blowing or falling snow with winds of at least 35 mph that reduces visibility to 0.25 miles or less for a period of 3 hours. This is possible on Thursday and Friday in this region.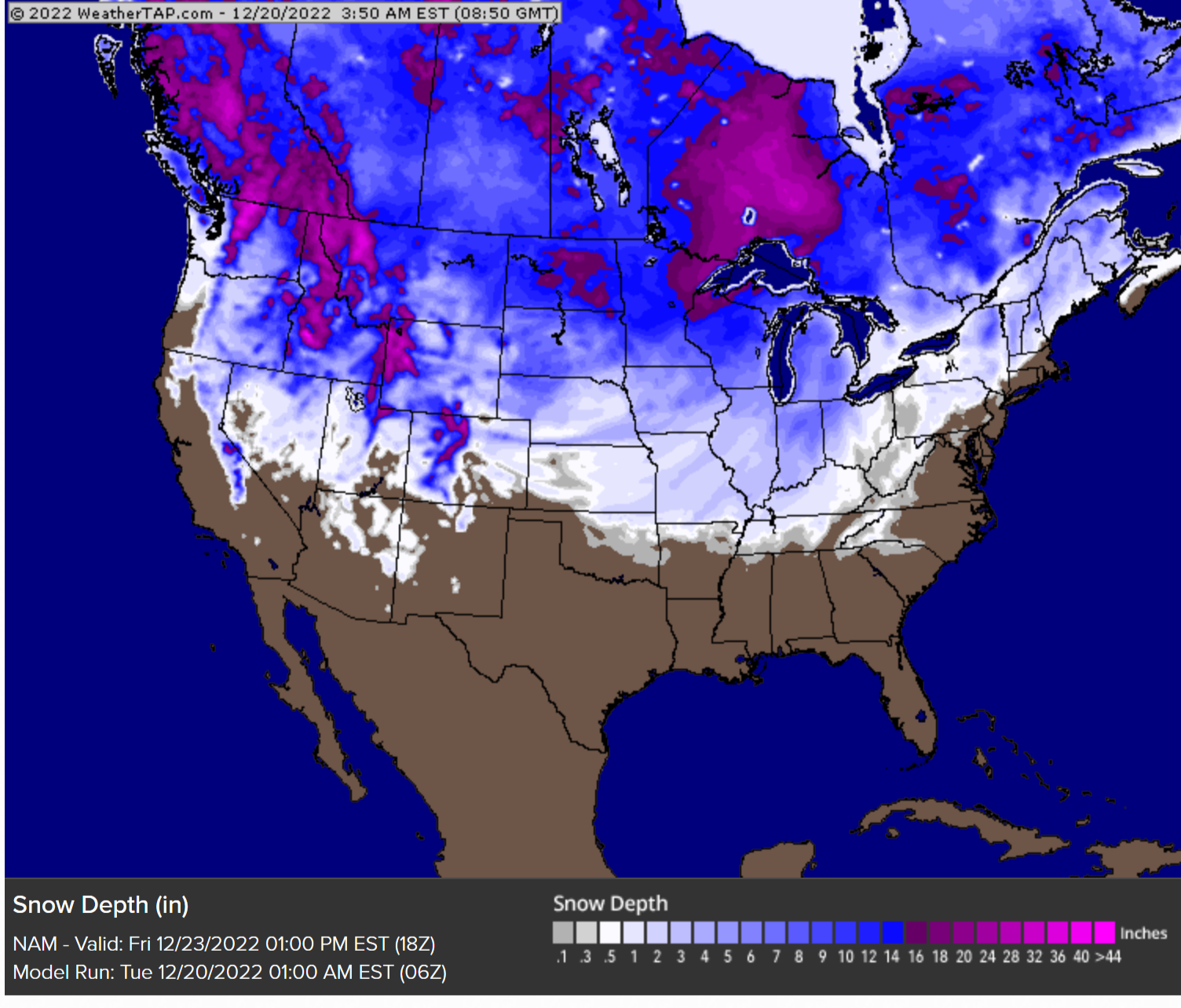 Rain will also be pretty heavy ahead of the freezing cold in the Northeast. When the arctic air takes over, a "flash freeze" will be possible where roads and elevated surfaces could become a sheet of ice.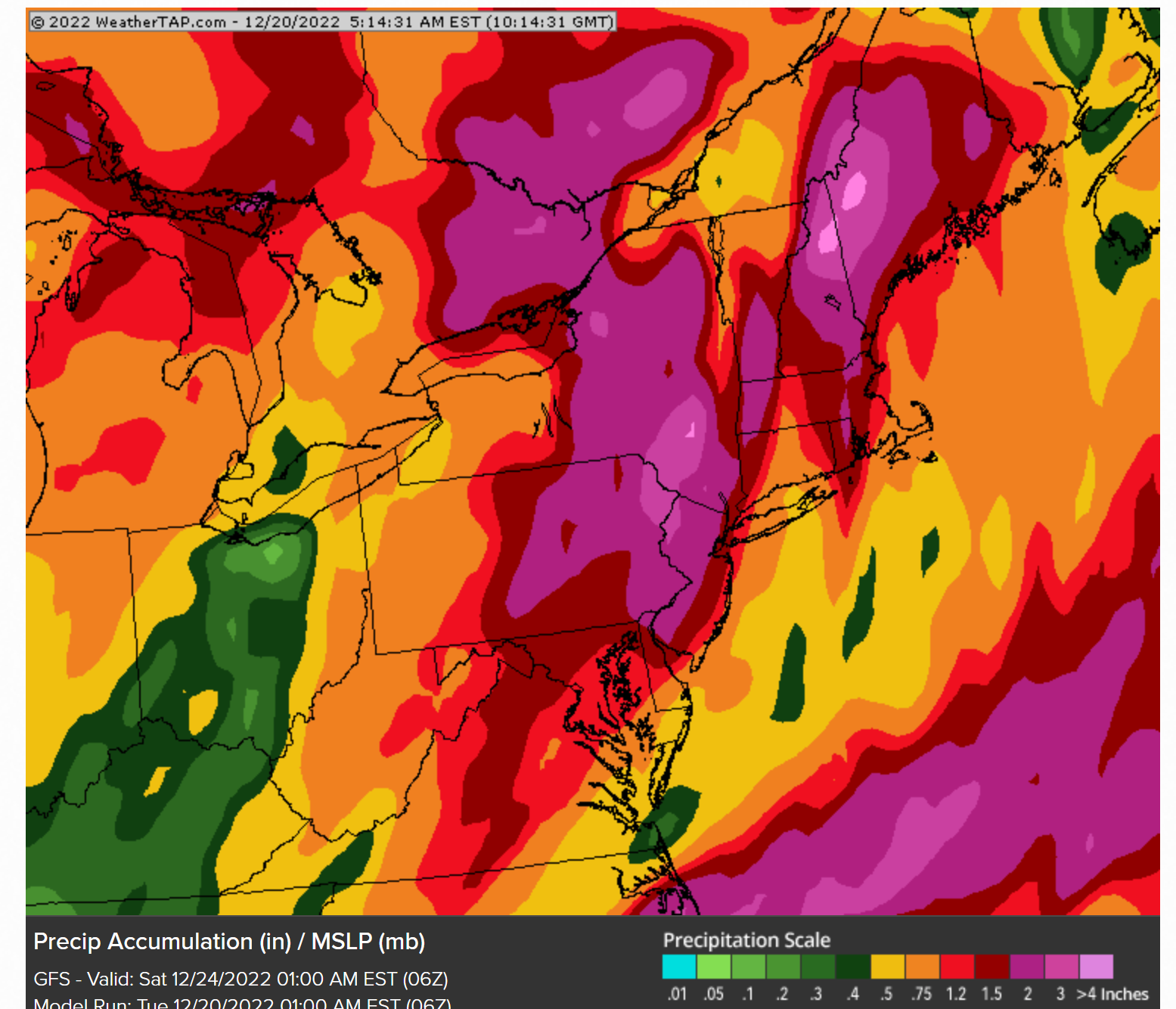 Strong winds will be likely through the Plains and mid-Mississippi Valley through Friday with winds between 40-60 mph. Expect dangerous wind chills of -30 to -60 degrees. Unfortunately, there could be localized power outages due to the high winds gusts, also some road closures and will be dangerous travel especially for high profile vehicles.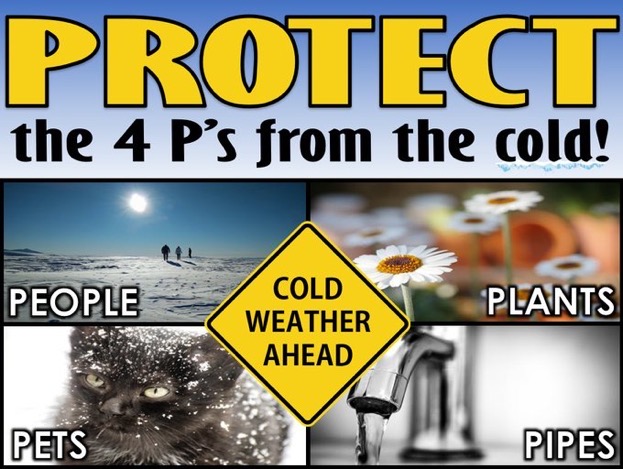 It is always a good reminder during each winter storm to protect the 4 P's … People, Pets, Plants and Pipes.
PEOPLE - Pay attention to children and elderly, they are especially vulnerable in the cold. Dress in layers and wear a hat that covers your ears to retain body heat, also wear gloves to avoid frostbite.
PETS - Bring all pets inside if possible. If not, then they should have an enclosed shelter with an entrance facing away from the wind, also provide plenty of blankets for warmth.
PLANTS - Bring potted plants inside to keep them safe and thriving. All other gardens or larger plants, water the soil before a freeze to add insulation and then cover them with a garden fabric or bed sheet.
PIPES - Cover and insulate outdoor water spigots. Allow water to drip from faucets inside, open cabinet doors and eliminate drafts where water supply lines are located in unheated areas.
By Christmas Day, the weather should begin to warm up but there will be many people waking up at 7 a.m. with at least 1 inch of snow on the ground. That's the official "White Christmas" criteria from NOAA.
Follow the forecast trends at WeatherTAP and keep an eye on your local forecast here.
Also, be sure to tag us in your snowy photos on all of our social media pages, Twitter, Facebook, and Instagram .