Mother Nature proved to be the best act of the 2023 South By Southwest Festival in Austin, TX
Written by Mary Wasson, Meteorologist
Last updated 4/3/2023, 9:54:09 AM
---
Mother Nature proved to be the best act of the 2023 South By Southwest Festival in Austin, TX! Music lovers got a free light show when a line of strong storms moved through the area on the evening of March 16th. There was so much electricity in the air that night, at one point there were 3 strikes per second!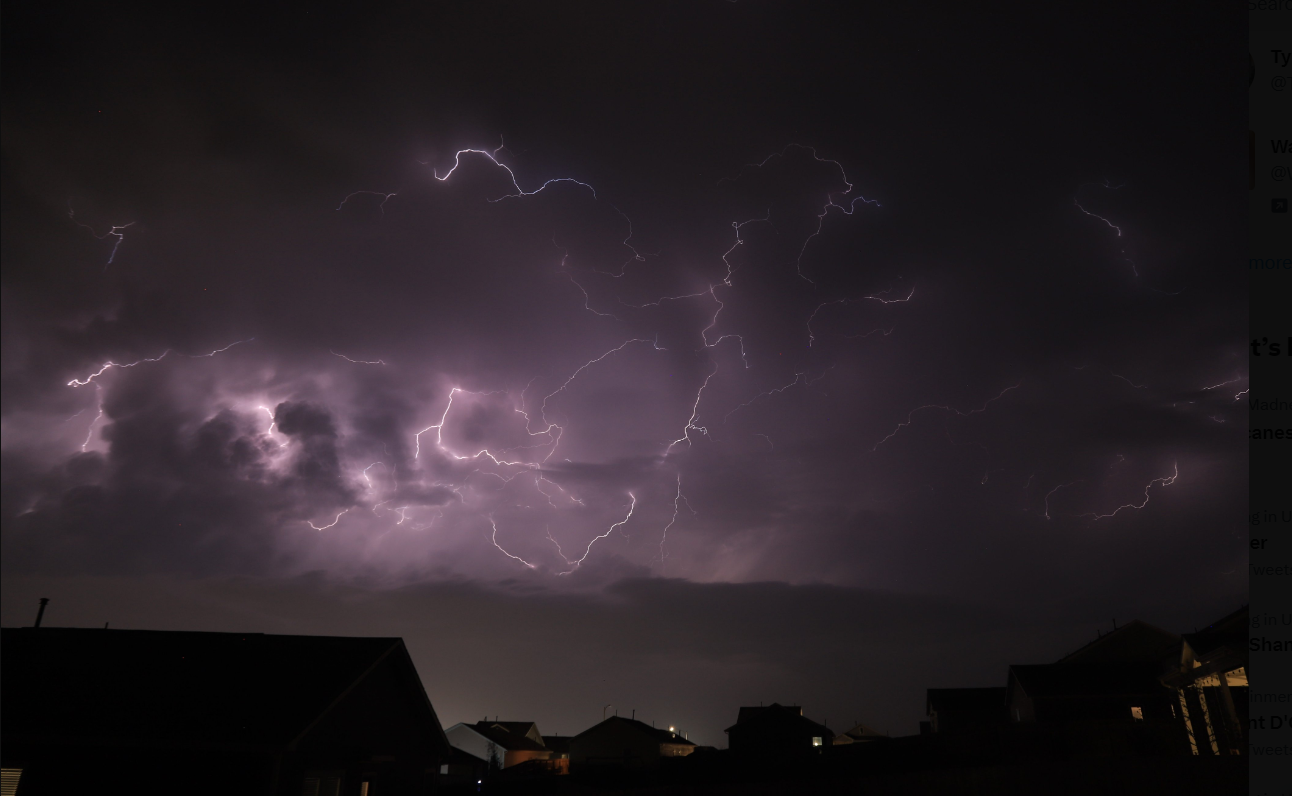 Picture By: Bernie Falco - East Austin
A frontal boundary was tracking across the Lone Star State that night but storms had developed ahead of it in an unstable environment. Moderate instability with CAPE (Convective Available Potential Energy) of about 2000 K/kg, high moisture content and adequate wind shear helped these storms produce strong updrafts!
What are updrafts? It's a rising of warm air vertically through the atmosphere. Once it reaches a certain point, the air condenses, forms clouds and then if it's strong enough, a thunderstorm.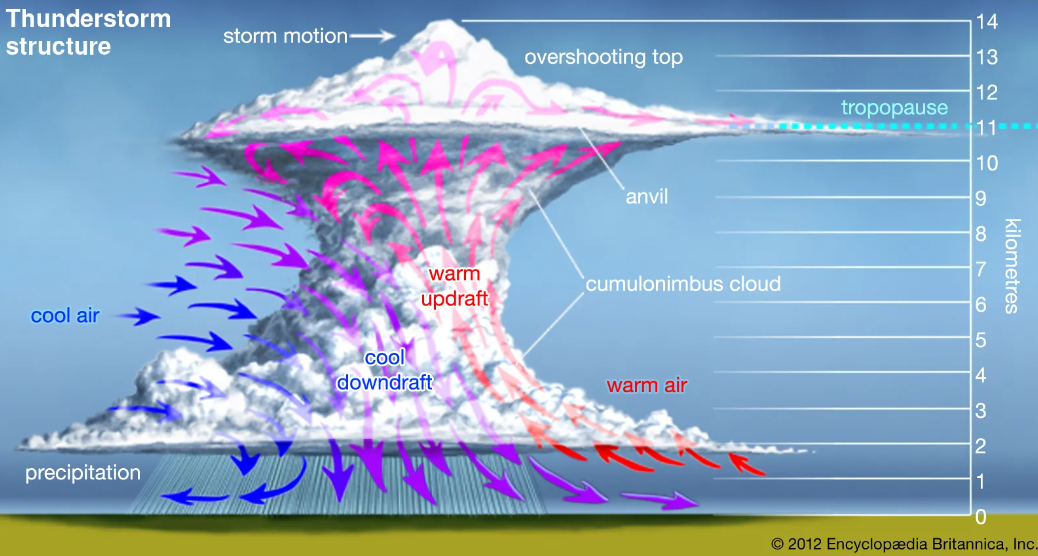 Rain and hail will be suspended by the updraft inside a thunderstorm until the weight of the hail and water can no longer be supported. The storms that night were very strong with the production of a lot of ice (hail). The ice produces static electricity and the lighting had a lot to work with inside the storm. This is where you got the strobing light show … perfect for SXSW!
On that particular night, there were about 1000 cloud to ground lightning strikes but over 16,000 cloud to cloud strikes!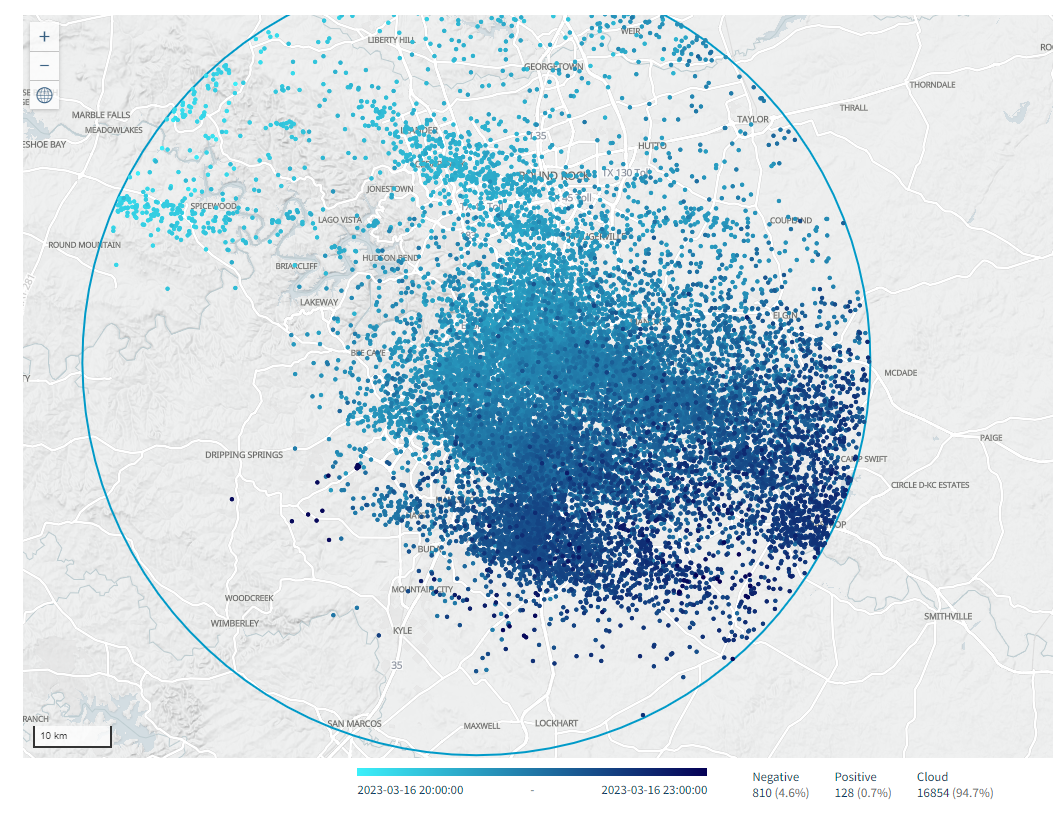 The National Lightning Detection Network detects about 40 million lightning events per year across Texas, with the "average" lightning day producing about 40,000 events. The event from March 16th - March 17th was in the top 25% of days that we usually see for the event which means it was a pretty active day since we only record about 40 of these type of days each year.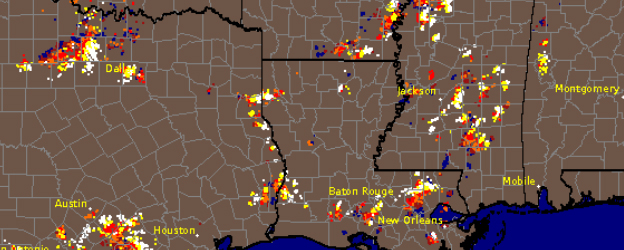 WeatherTAP.com has amazing lightning data that is captured and converted into an easy to use product. The images portray cloud-to-ground as well as cloud-to-cloud strikes which are updated every 10 minutes. Each strike is depicted by a solid square symbol that changes color to reflect the age of the strike and you can view it on the national maps, regional maps or in RadarLab.