A Massive Snowstorm Covers the East Coast
Written by Sarrah Pelorus
Last updated 2/1/2021, 5:11:01 PM
---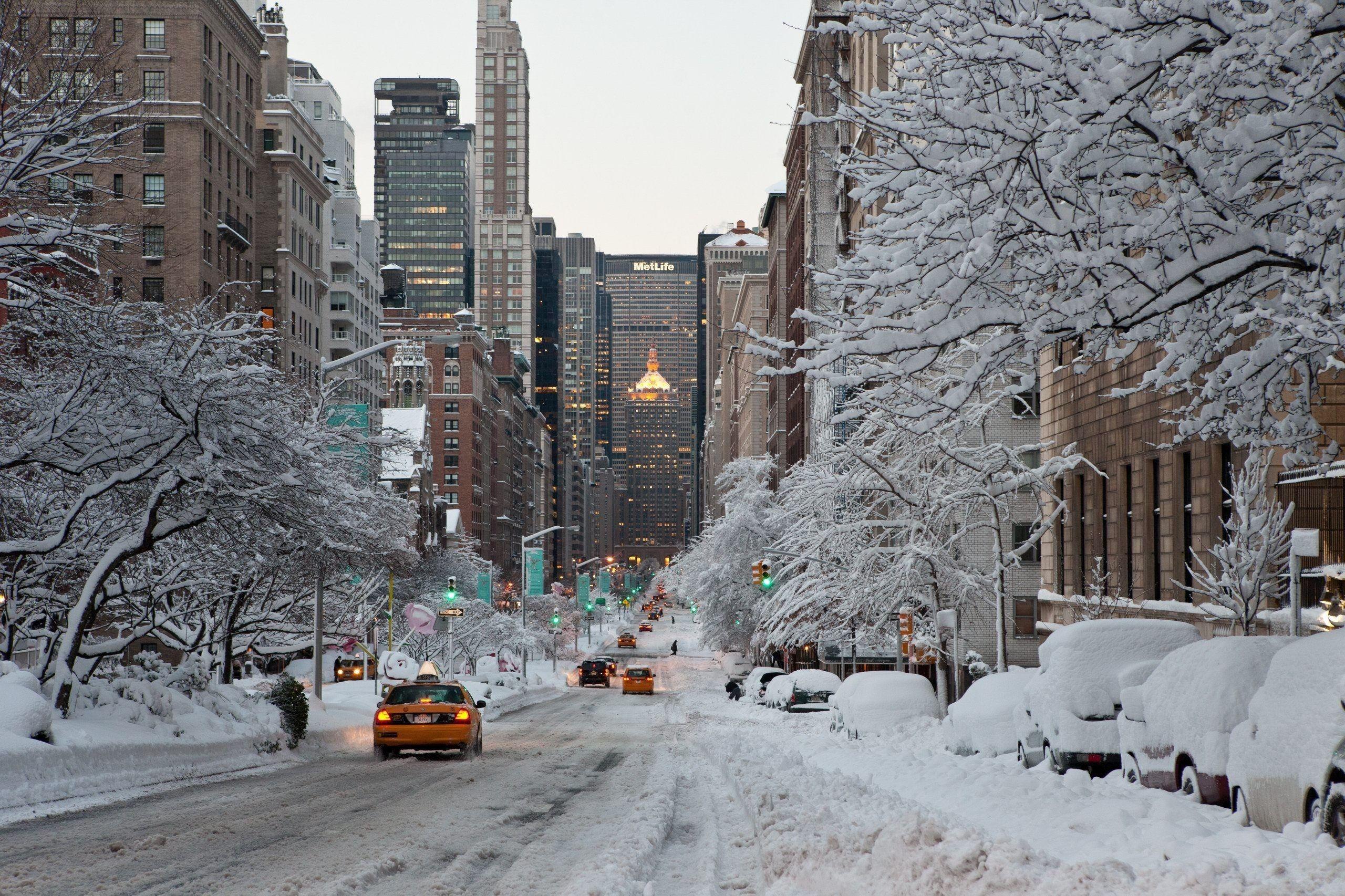 Across the Northeast, a powerful nor'easter brings a historic snowfall resulting in school cancelations, disrupted travel plans and rescheduling of vaccination appointments as the storm threatens to dump up to two feet of snow in parts of the region.
The winter storm will bring heavy snow and winds from Pennsylvania to Maine through Tuesday, with an expected widespread snowfall of up to 8 inches. "Snowfall rates may at times exceed 2 inches an hour," the NWS said. "This intense snowfall combined with strong winds will create near blizzard conditions with extremely limited visibility, making travel difficult to impossible." Forecasters are warning of continued widespread heavy snow, gusty winds, near blizzard conditions and coastal impacts across the region, including in the Philadelphia, New York and Boston metro areas.
In Philadelphia, a combination of rain and snow hit Philadelphia, where 2 to 3 inches of snow had fallen by early Monday. A rain-snow mix in the morning will likely switch back to snow Monday night through Tuesday. The final total expected there is around a foot. Whereas in Boston, A winter storm warning is still in effect and the city has issued a snow emergency. Eight to 12 inches of snow is forecast, with even more inland. Snow will be heavy Monday afternoon with 4 to 6 inches by Monday evening. A wintery mix beginning Monday night will continue all day Tuesday, changing back to snow Tuesday night. The National Weather Service said road conditions would deteriorate quickly around midday Monday.
In New York City, The snowfall began late Sunday night and picked up intensity Monday. Snowfall rates could get as high as 2 to 3 inches per hour for the city, Long Island and southern Connecticut. The governors of Connecticut and New Jersey have declared a state of emergency, as have the cities of Philadelphia and New York, where Mayor Bill de Blasio signed an order restricting non-essential travel until Tuesday morning. "Make no mistake: This storm will bring heavy snowfall, and it will make travel dangerous in every neighborhood in our city," he said, imploring New Yorkers to stay home and keep the roads clear for emergency vehicles. In New York City all outdoor and above-ground subway service was suspended starting at 2 p.m. Monday because of the massive winter storm. MTA buses are still running, but suspensions are possible as are road closures. Speed limits were also reduced on many major highways, and numerous spinouts and accidents were being reported. More than a foot of snow has fallen in Central Park, according to the National Weather Service in New York City. In just the past six hours, the park received eight of the 13.3 inches that have fallen since the storm began. More snow is expected throughout the day and into tomorrow.
The strong onshore winds from the powerful nor'easter currently pounding the East Coast may bring the highest water levels into New York City since Superstorm Sandy in 2012, which could overtop the seawall. Storm surge from the system has been pushing water levels 2 to 3 feet above normal this morning, and that should increase as the winds pick up more in the afternoon and evening." The city should see the highest water levels tonight in the run-up to high tide," which occurs around midnight local time, according to Bill Goodman, a meteorologist with the National Weather Service in Upton, NY. The forecast calls for water levels to reach 8.4 feet tonight, very near the 8.5 foot level where water washes over the Battery Park seawall and begins to flood the Boardwalk, according to NOAA data. "I'd give it a one in three chance to overtop the seawall," Goodman told CNN on Monday afternoon, "it is certainly something we will be watching for tonight." The current water level forecast of 8.4 feet would put the high tide just outside the top-10 of all time, but the highest since Superstorm Sandy, which set the all-time high water mark at the Battery, 14.2 feet.
New York state rescheduled Monday vaccination appointments at several sites in the region, and New York City is closing all of its vaccine sites until Wednesday. In Rhode Island, all state-operated testing sites are temporarily closed, and vaccinations at regional clinics are postponed. New Jersey's six vaccine mega-sites are also closed for the day. Massachusetts officials announced that some vaccinations would be closed on Monday, the day the state officially entered Phase 2 of its vaccination rollout. Connecticut Gov. Ned Lamont similarly warned that vaccine appointments may be cancelled on Monday and Tuesday due to the storm.
Lamont also implemented a travel ban on certain tractor trailers, with exceptions for those carrying supplies necessary to the COVID-19 response, a move that he said was done "in collaboration" with neighboring states and in an effort to facilitate transportation of the vaccine. The storm is also disrupting public transportation and air travel. In New Jersey, for example, almost all public transit service is suspended for the day. John F. Kennedy International Airport announced Monday morning that approximately 83% of its flights had been canceled, with more expected to follow suit. Newark Liberty International Airport, in New Jersey, said some 75% of the day's flights had been cancelled. New York's LaGuardia Airport announced later in the morning that airline carriers had cancelled all commercial flights. The NWS said Monday that Chicago's O'Hare International Airport recorded 10.8 inches of snow over the weekend, its largest event total since 2015.
NWS forecasters predict that the storm will depart late Tuesday, at which point they will turn their attention to emerging activity in the Northern Plains and Upper Midwest. "A lot of uncertainty remains, but most models are hinting at an arctic air mass diving south bringing well below normal temperatures,"
Monitor the storms with us at weatherTAP.com! Start your free trial today. No credit-card required at sign-up.