Marching in Spring across the United States
Written by Mary Triplett
Last updated 3/5/2022, 10:36:13 AM
---
The saying "March comes in like a lion and out like a lamb" is a popular folklore, but does it always hold true? Well, it hasn't so far this month since it was quiet the first few days but I'm sure that will change.
March is a transitional month, going from the dark, cold winter to a milder spring. Anytime you have this temperature trade off, we typically see big storm systems bringing severe weather as well as big snow events. Pretty much a little bit of everything!
In fact, March 1st is the beginning of "meteorological spring" but on the calendar the official start of the season is Sunday, March 20th, which is called "astronomical spring".
The difference is meteorologists break up the seasons into four 3 month periods because it's a consistent time period. Meteorological spring is from March 1st through May 31st.
Astronomical spring (Vernal Equinox) is calculated around the Earth's tilt and its orbit around the sun at an exact time. In March, the sun is directly over the equator which gives us an "equal" amount of day and night.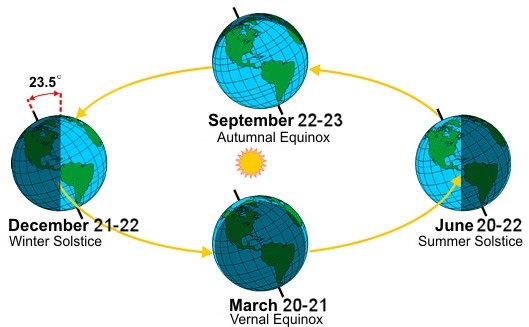 March is also the perfect time to start thinking preparing your garden for the summer harvest, and this is especially true for the southern states.
Typical last freeze:
Gulf Coast – February 1st – March 1st
Southeast – March 1st – April 1st
Midwest – April 1st - May 1st
North – May 1st – June 1st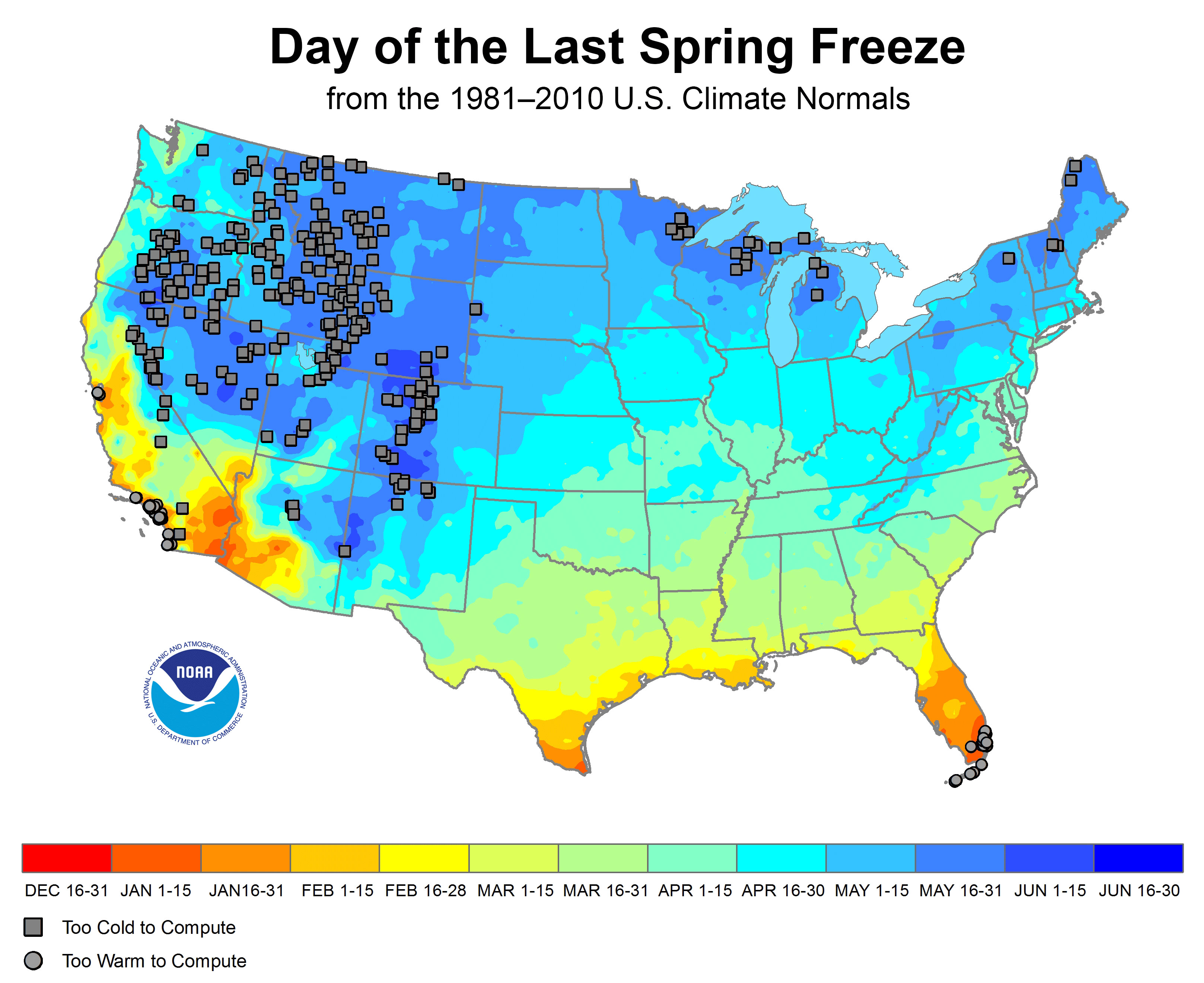 If you're new to gardening, it is important to make a plan. Most of our gardens do not have deep, well drained and fertile soil so we'll need to alter is by aeration and adding organic fertilizer, compost, sand or gypsum. If you want to take is a step further, you can purchase a soil test from your local garden shop to get a better idea of what you garden and lawn needs. Once the soil is prepped, you can plant the seeds after the average last freeze for your area.
Check out the National Wildlife Federation's Native Plant Finder for some ideas on what to plant.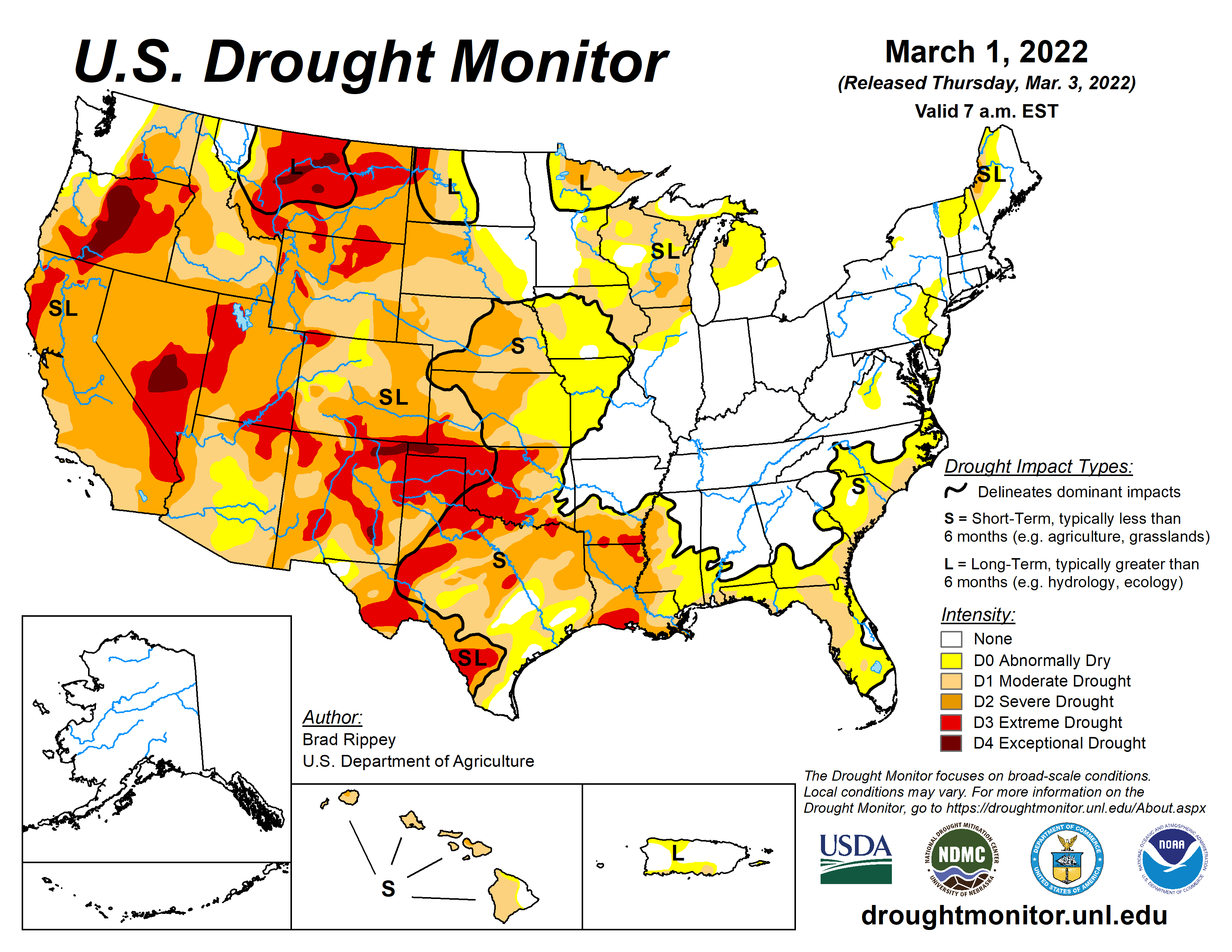 Also, keep in mind that watering can be a bit tricky this time of year. Although, Mother Nature provides a decent amount of rain during the spring, it usually only comes with the passage of a cold front. Be sure to check out any water restrictions in your town.
Check out the March 2022 outlook according to the Climate Prediction Center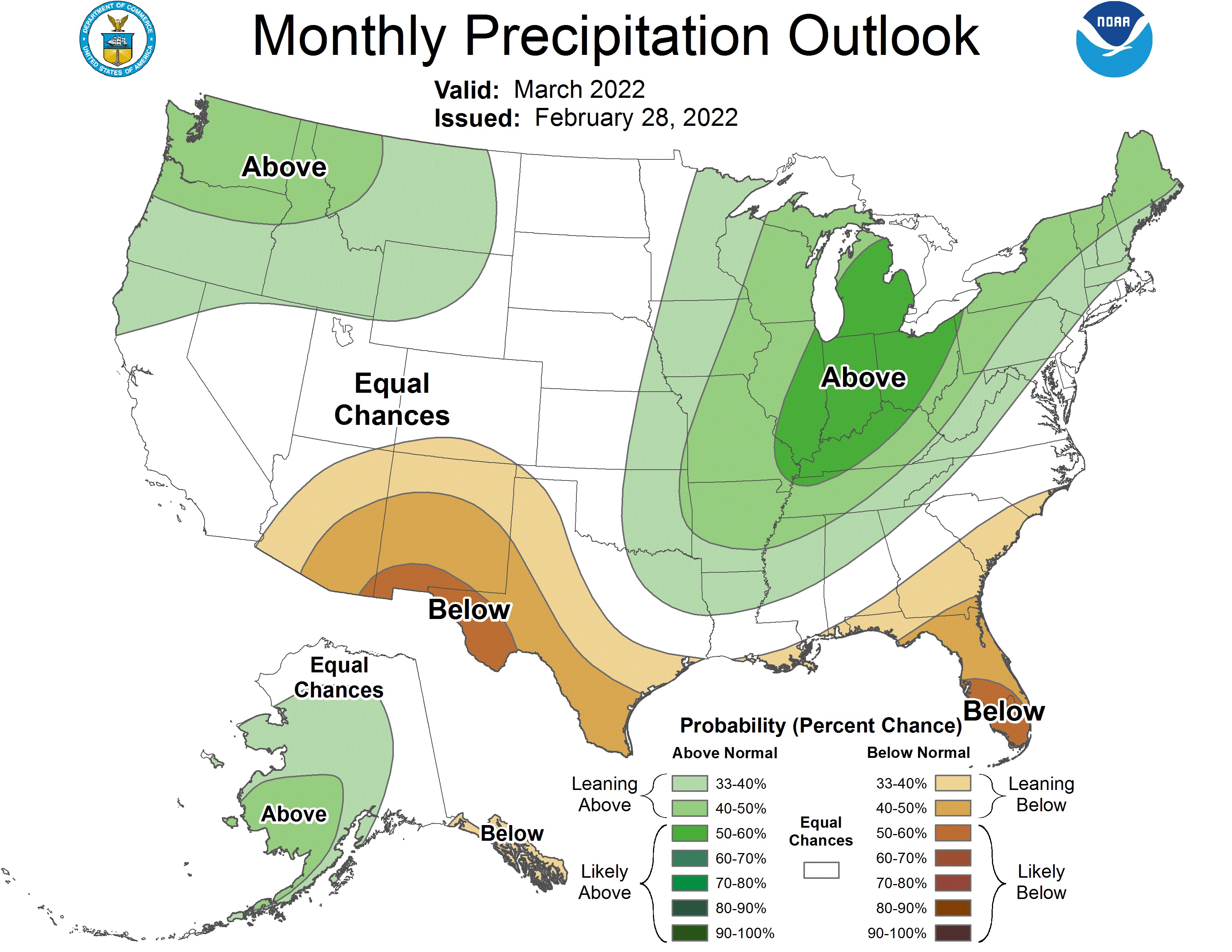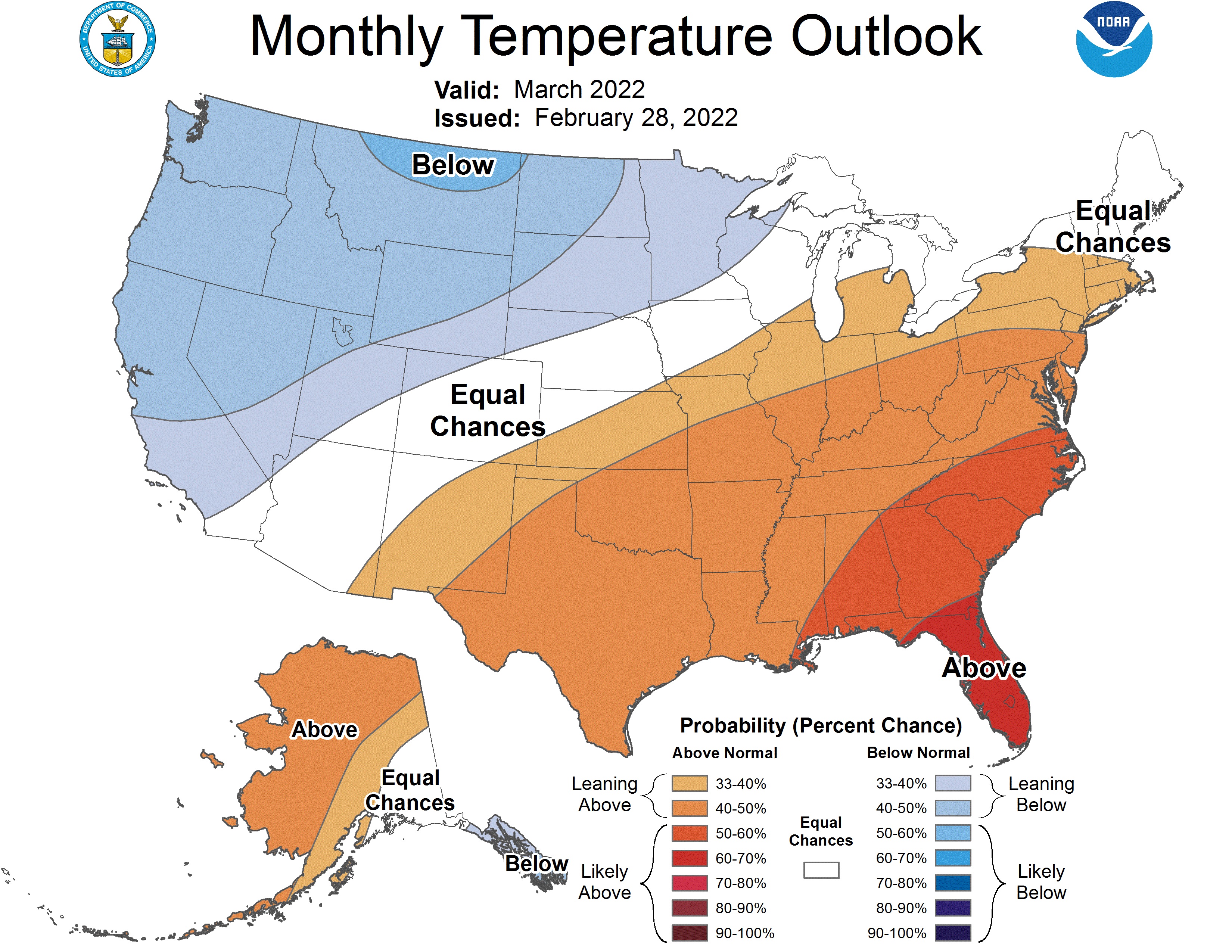 With the every changing weather across the country this spring, be sure you stay up to date with WeatherTAP's RadarLab National follow along with any severe weather with our latest radar.