Major winter storm threatens the U.S. with snow, high winds, frigid temperatures and severe storms.
Written by Mary Triplett, Meteorologist
Last updated 3/10/2022, 2:53:54 PM
---
A strong winter storm is moving across the Central United States impacting a large swath of real estate from Texas to the East Coast through Saturday. We will see everything from snow, ice, rain, frigid temperatures, high winds and the potential of severe weather.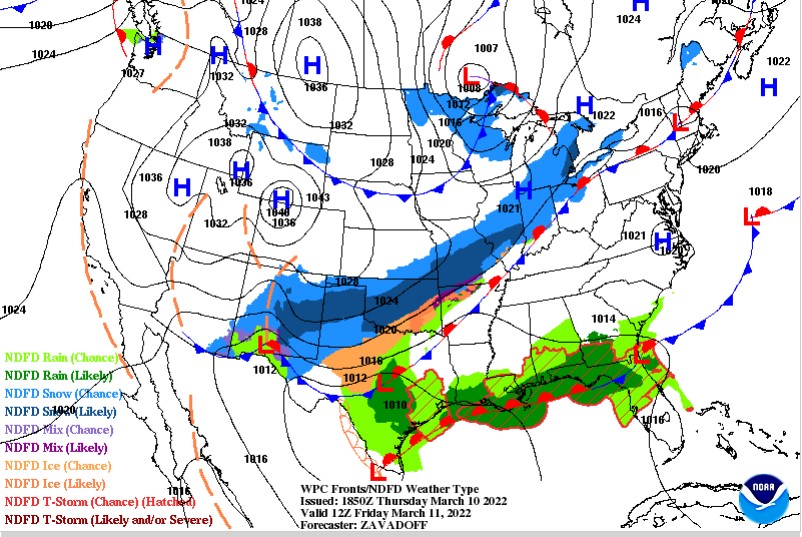 About 11 million people were under winter weather alerts extending from Arizona to Western Illinois and then from the Tennessee Valley through the Northeast. We'll probably see more issued later into Friday as this system track east.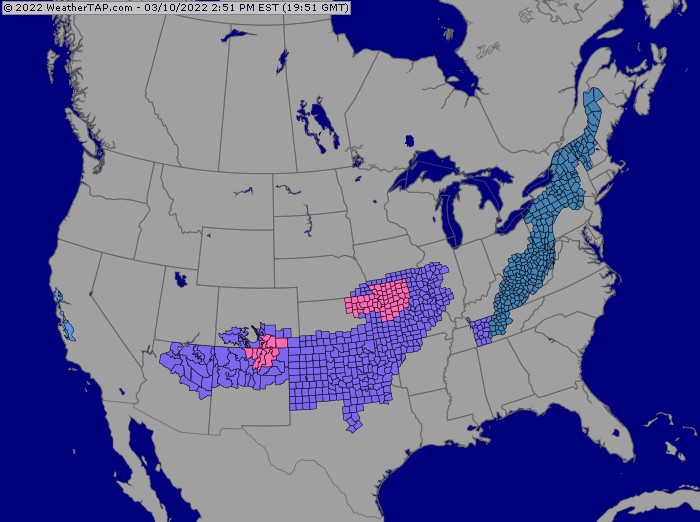 Snow totals will range from 1-2 inches in the Texas Panhandle to near 8 inches in Kansas and Missouri.
That's where the National Weather Service has issued a Winter Storm Warning. Travel will become treacherous Friday morning and continue to be an issue into Saturday as temperatures stay below freezing.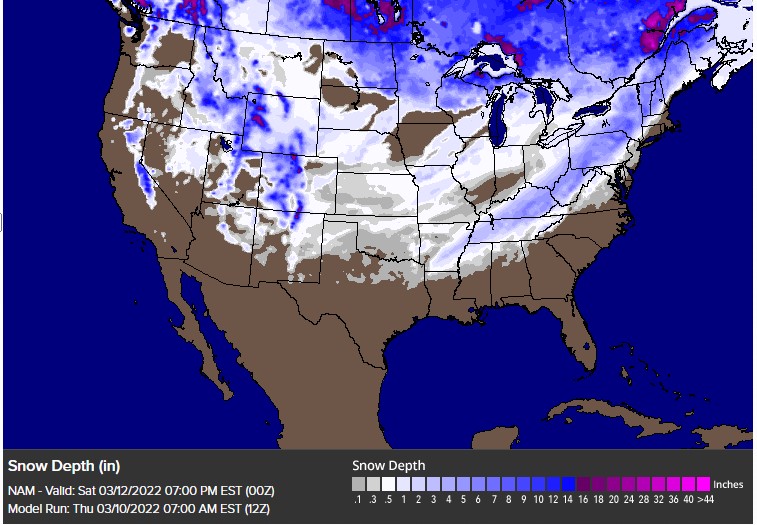 Severe weather is also possible with this storm across the Southeast. The Storm Prediction Center has placed an area from the Florida Panhandle north into Georgia under an Enhanced Risk. A Slight Risk extends from Alabama to South Carolina and Central Florida. Any storms that develop will be capable of producing damaging wind, isolated hail and a few tornadoes.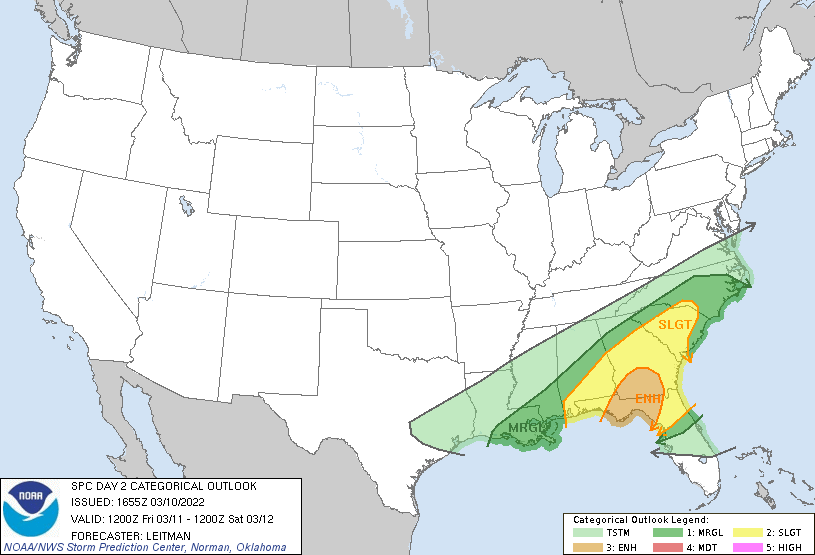 Another factor with this storm is the unusually cold temperatures. In fact, Texas could see a late season freeze all the way into San Antonio. Many trees and flowers are starting to bud in this region, so you will need to cover and protect them through the first part of the weekend.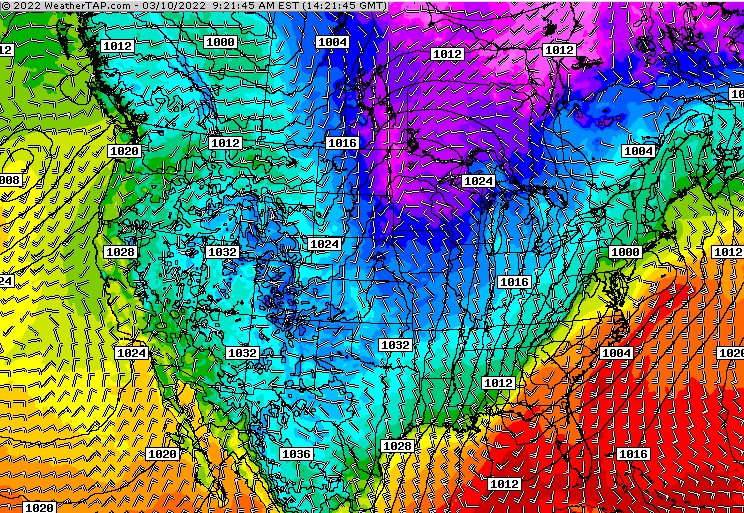 We will be following along with this storm but stay up to date by following WeatherTap on Facebook and Twitter.