Major Winter Storm Brings Severe Weather to Blizzard Conditions
Written by Mary Wasson, Meteorologist
Last updated 12/12/2022, 5:46:15 PM
---
A major winter storm is moving across the country bringing significant weather hazards from severe weather to blizzard conditions.
This is the same storm that dumped 2-5 feet of snow in the Sierra Nevadas and at one point was reporting 3" per hour!
So far, 17 states are dealing with multiple winter weather warnings, watches and advisories. The National Weather Service warns of major travel issues across the Northern Plains and Upper Midwest.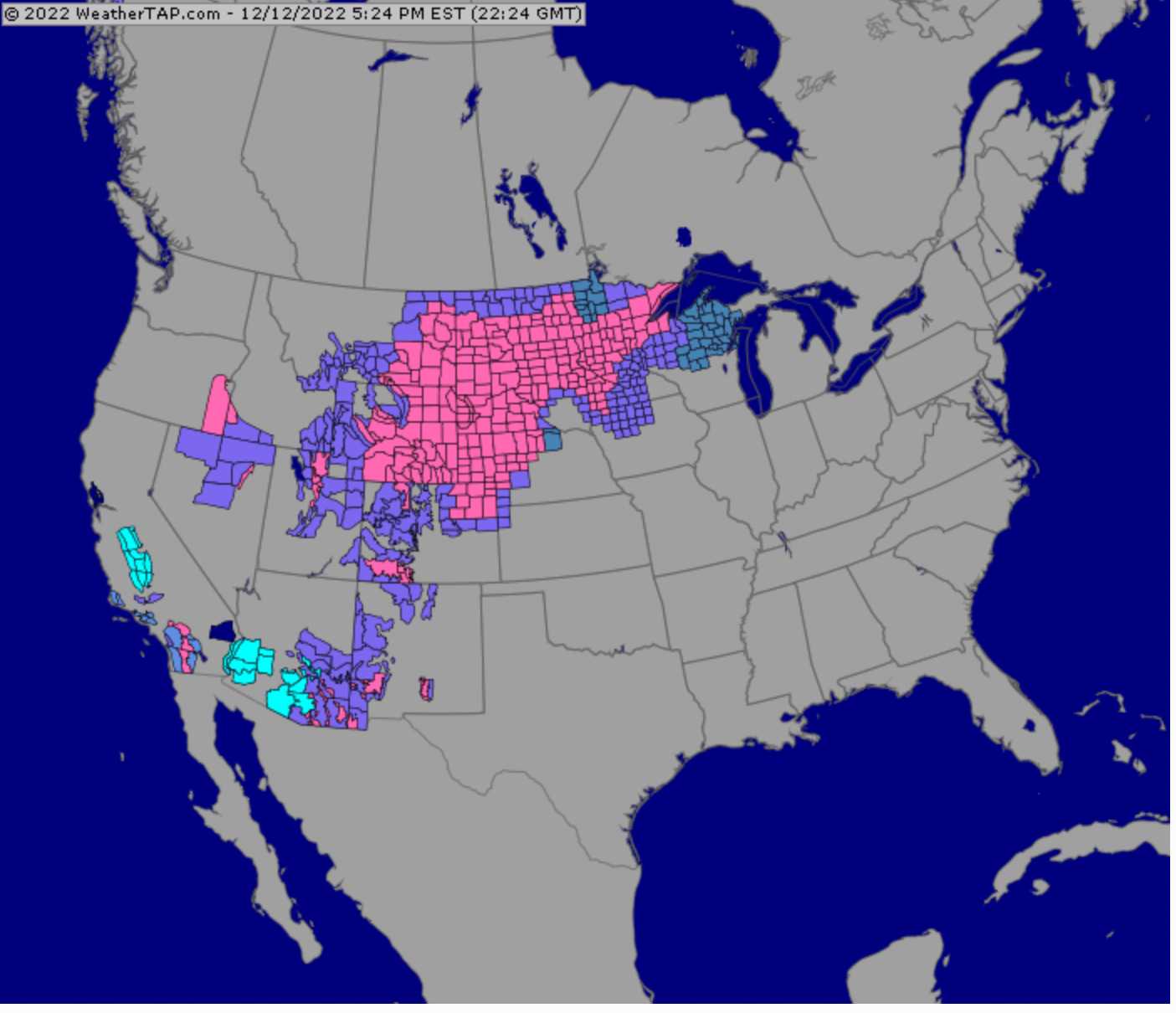 A deep, upper level trough is very apparent on the map below where we see a significant amount of energy on the south and east side of the low. This will ramp up the winds needed for blowing snow but it also helps funnel moisture and instability across the Lower Mississippi Valley.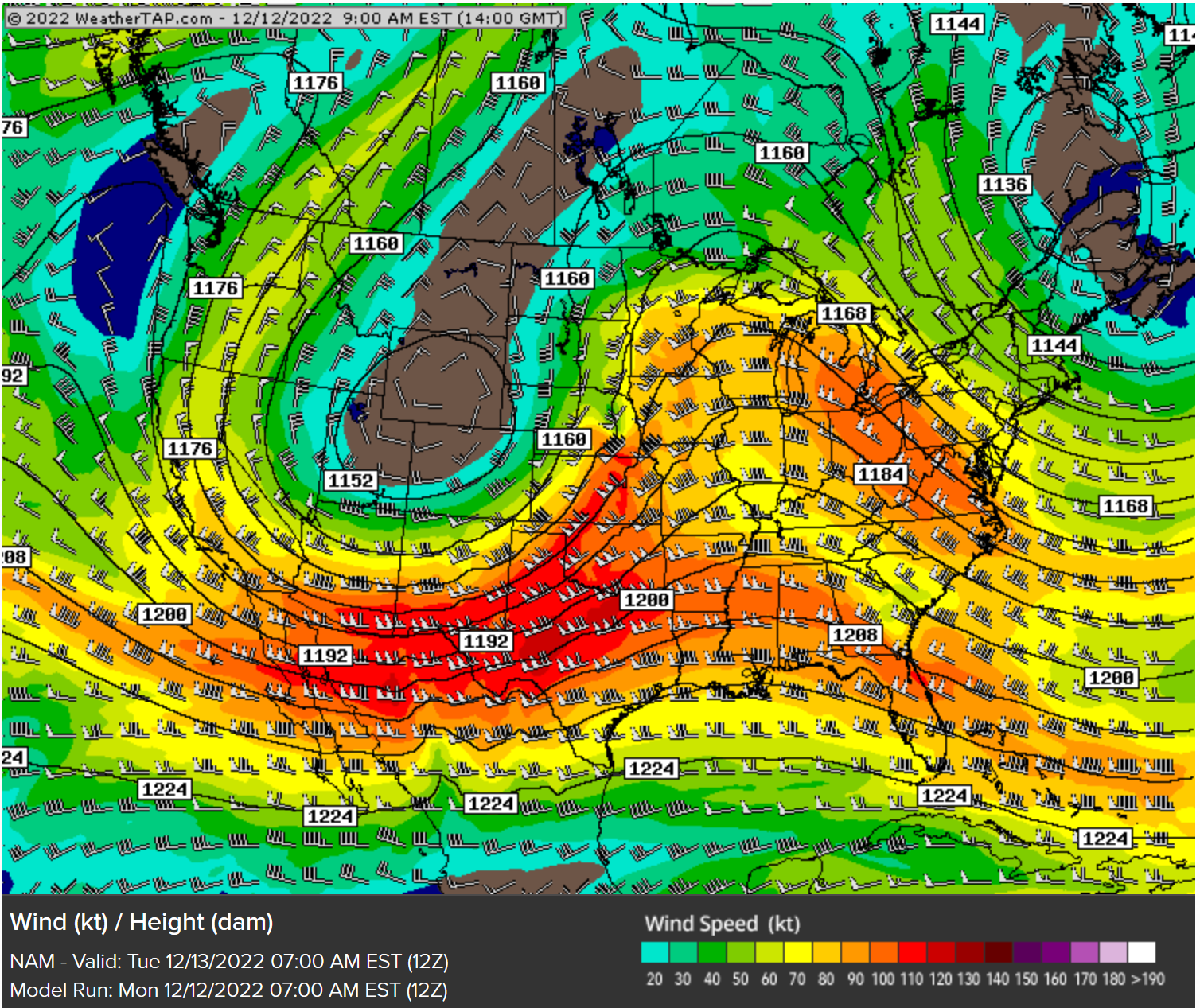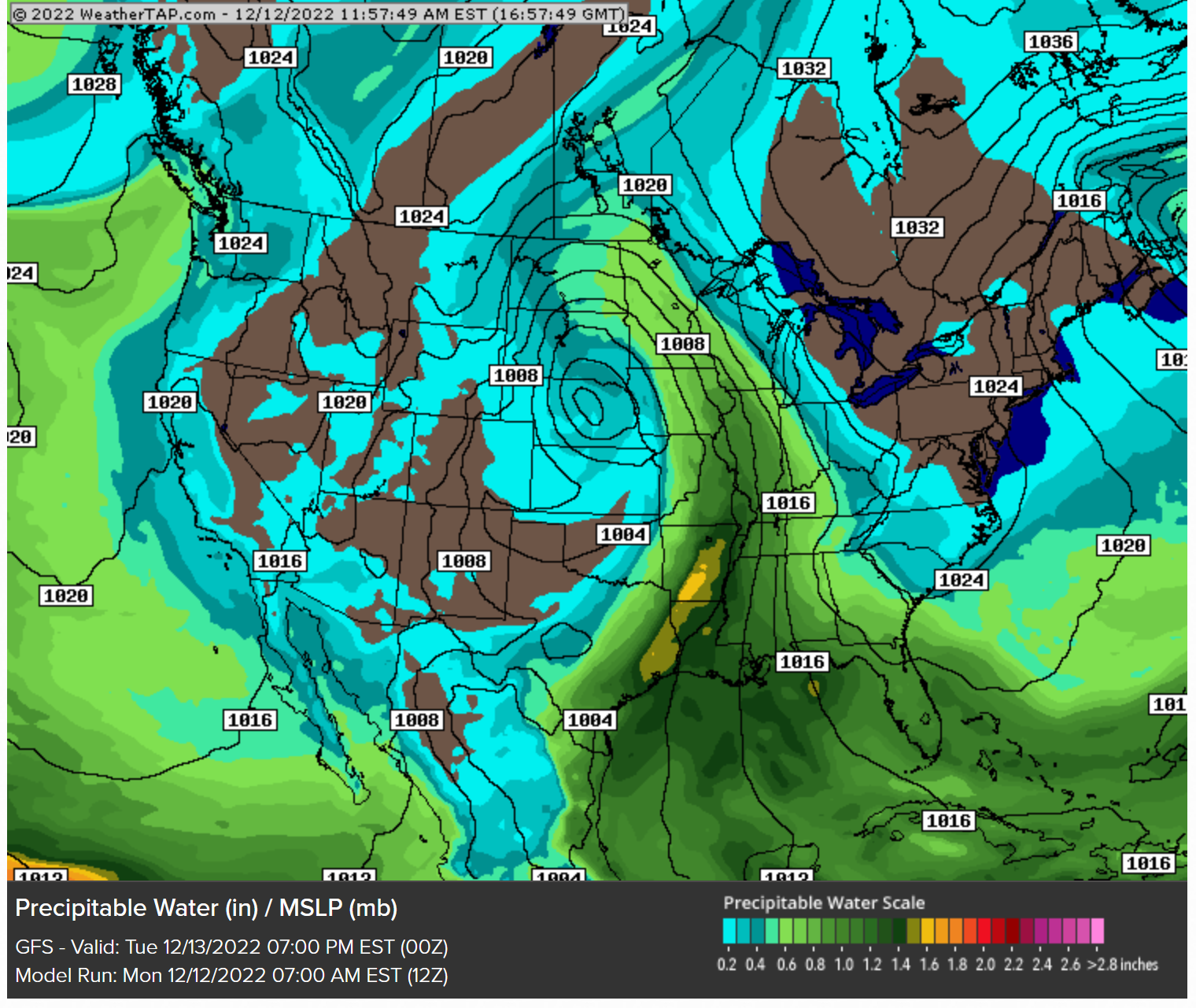 Snow will begin to fall tonight and not wrap up until Thursday morning. Snow totals will eventually reach 6" - 12" with higher 18" - 24" totals across the Dakotas and Nebraska. We could also see some significant accumulations of ice and sleet in Minnesota and Iowa. Temperatures will very cold with highs in the teens and 20s.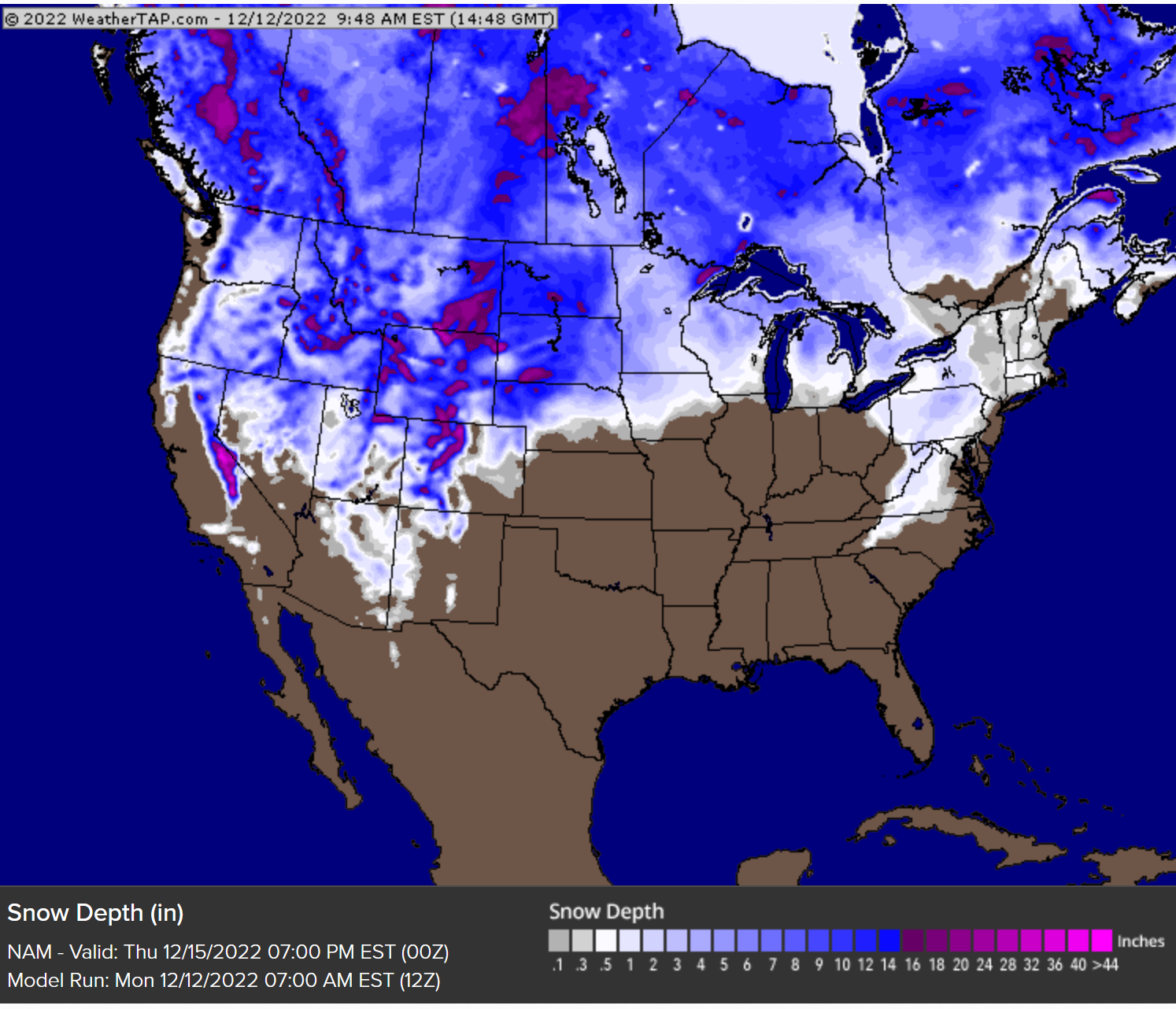 Severe weather is likely in the warmer sector of the storm. Active weather is possible tonight in Kansas, Oklahoma and Texas and then extending into east Texas, Louisiana and Mississippi on Tuesday and Wednesday.
SPC Outlook for Monday: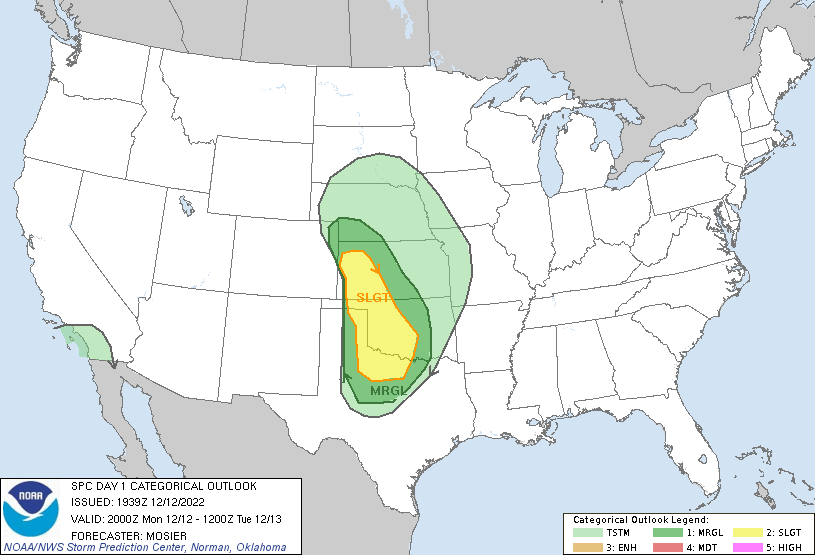 SPC Outlook for Tuesday: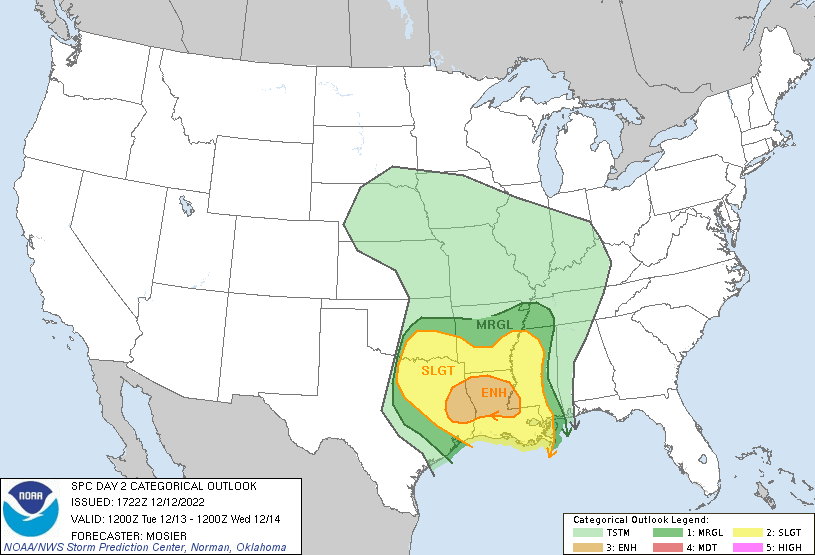 SPC Outlook for Wednesday: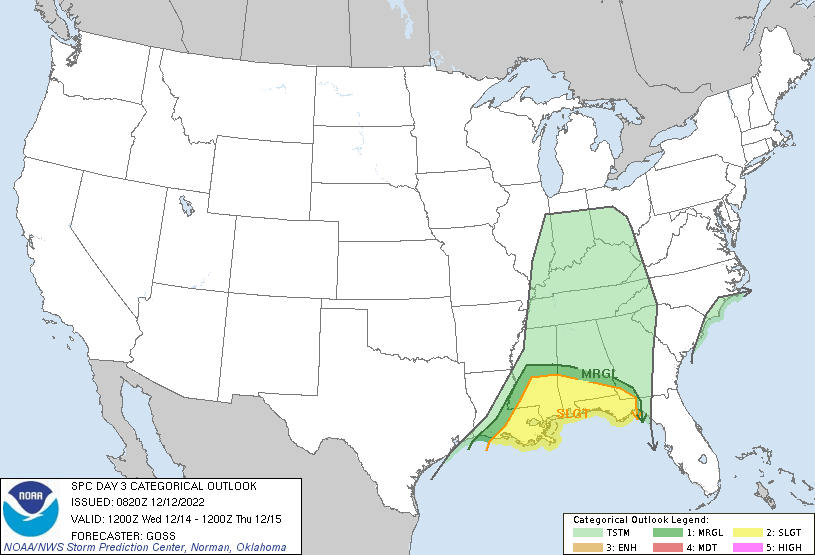 All modes of severe weather are possible but the timing of the front is a bit of concern on for the Deep South as we will likely have nocturnal storms which can be very dangerous.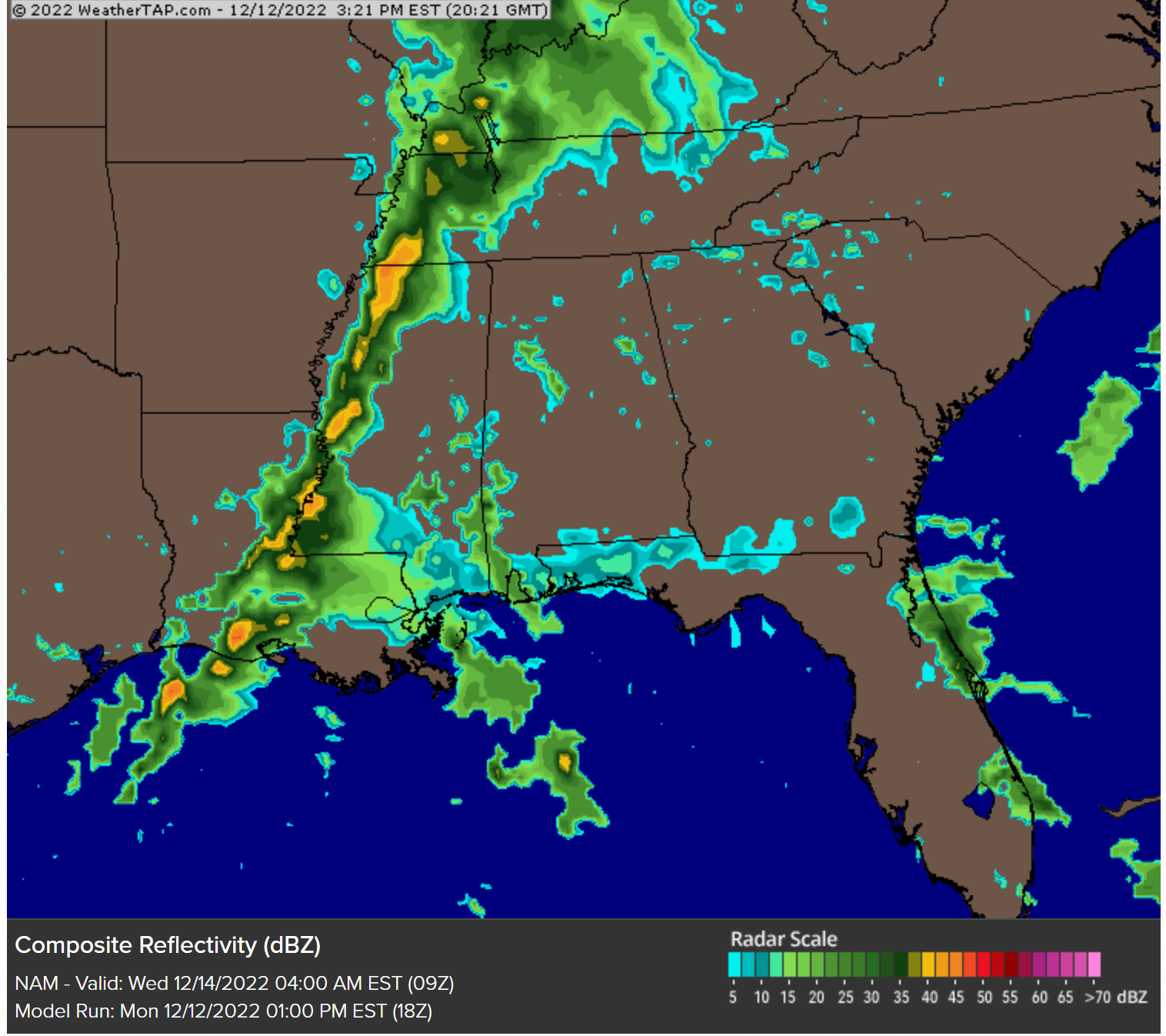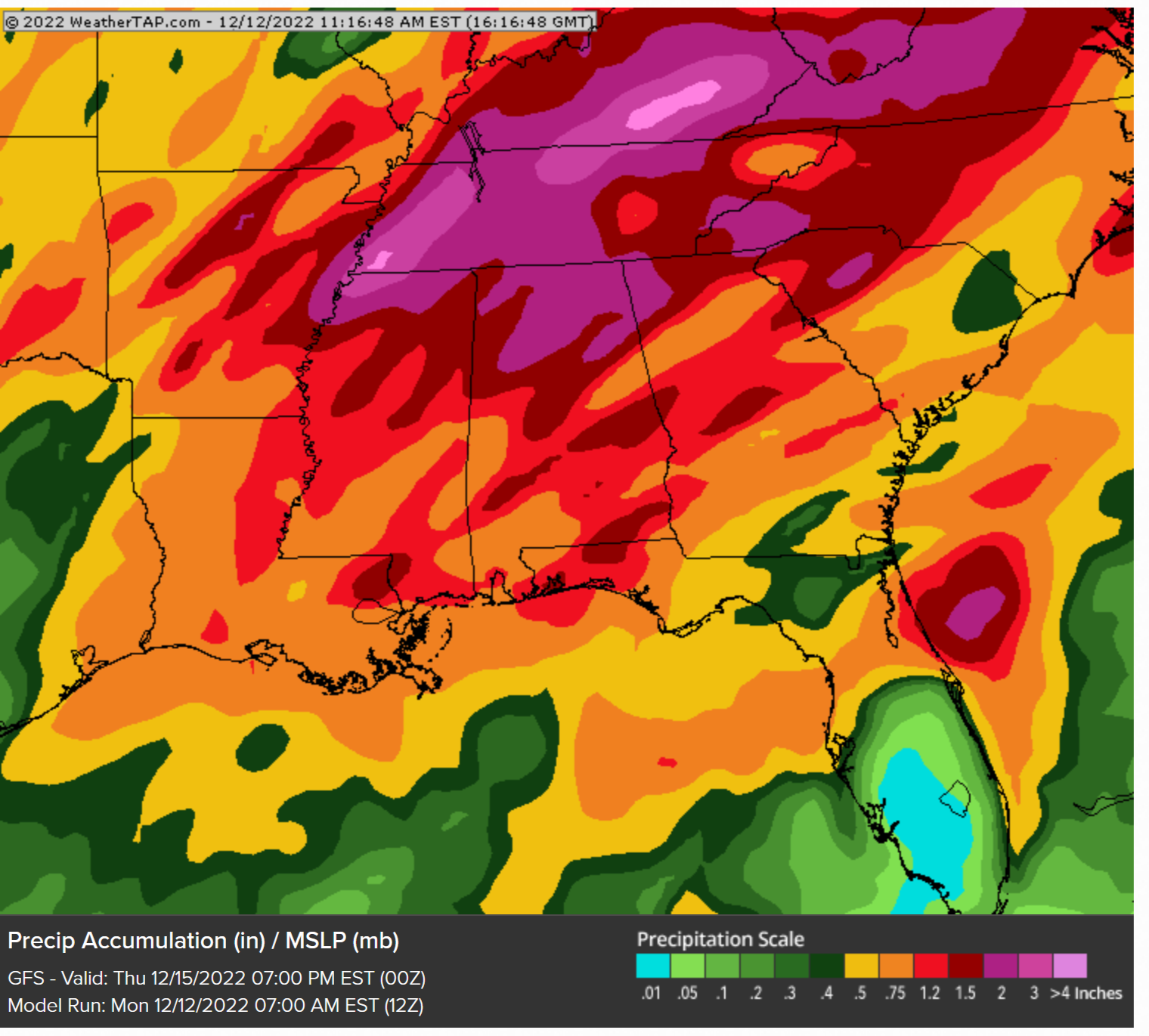 Sign up for WeatherTAP severe alerts for your phone and you will be sent notifications if your city is under a weather warning.