Major storm will impact Thanksgiving Travel across the South
Written by Mary Wasson, Meteorologist
Last updated 11/23/2022, 3:51:16 PM
---
While most of us are prepping for a big Thanksgiving dinner and football watching… some across the country are preparing for some heavy rain, strong storms and several inches of snow! Thanksgiving 2022 will go down as an active one for the Southern Plains and the Lower Mississippi Valley.
An upper-level storm system will dig south out of the Rockies on Thanksgiving and then form a powerful cut-off low. This low will slowly move across the Lone State State and into Louisiana and Mississippi by this weekend.
Friday Evening: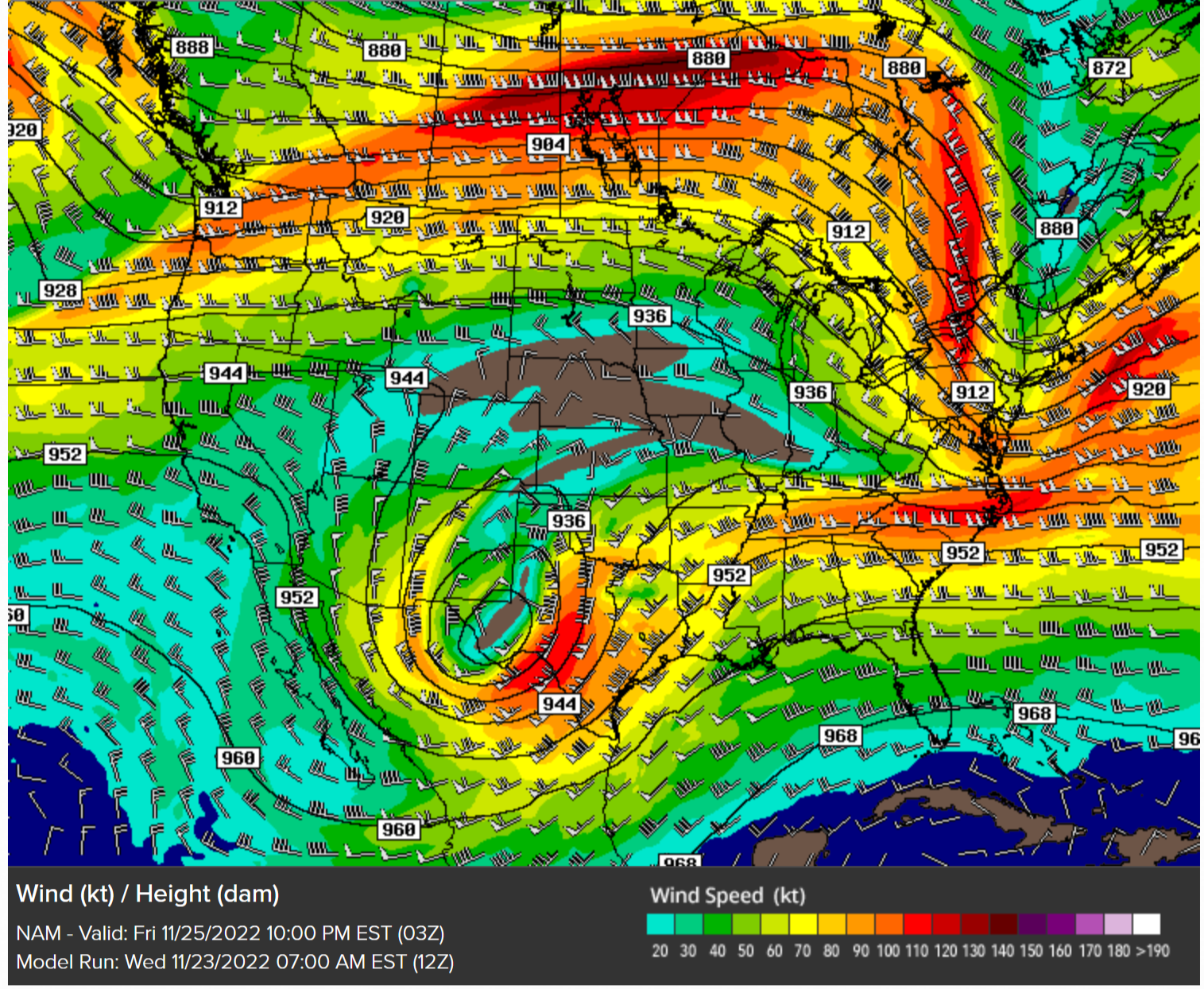 Saturday Evening: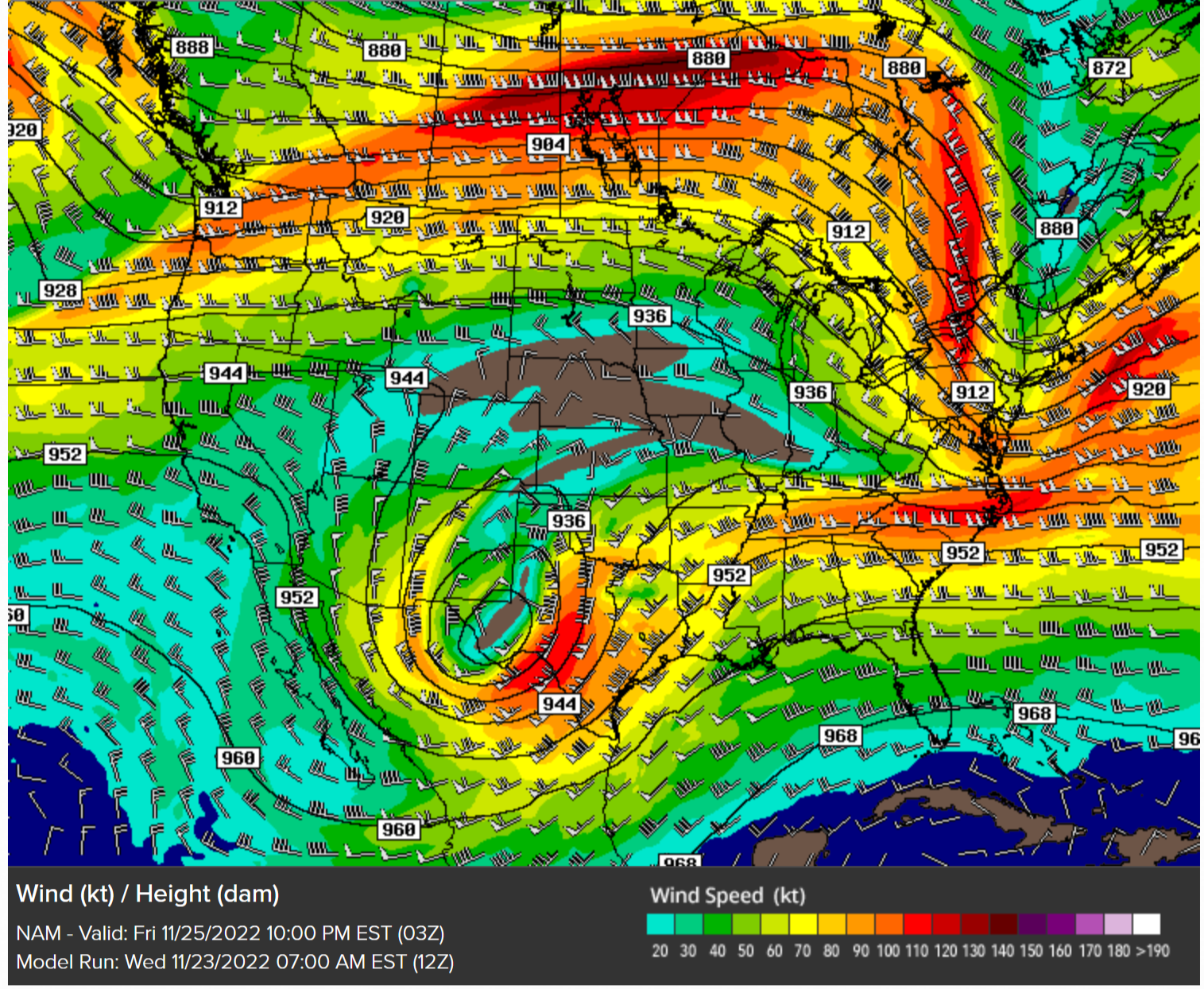 A Winter Storm Watch is in effect for parts of New Mexico and Texas on Thursday and Friday.
Moderate snow is likely on the backside of this low pressure system from Thursday night through Friday morning. Moisture is expected to wrap around the surface low and interact with cold air filtering into the region. A stripe of snow totals ranging from 4"-6" is likely with some isolated higher amounts. There are still some uncertainties with timing and placement of the heaviest snow but do expect major impacts to holiday travel and holiday shopping. In addition to the snow, it will be cold with highs in the 30s and 40s which is between 15-25 degrees below normal.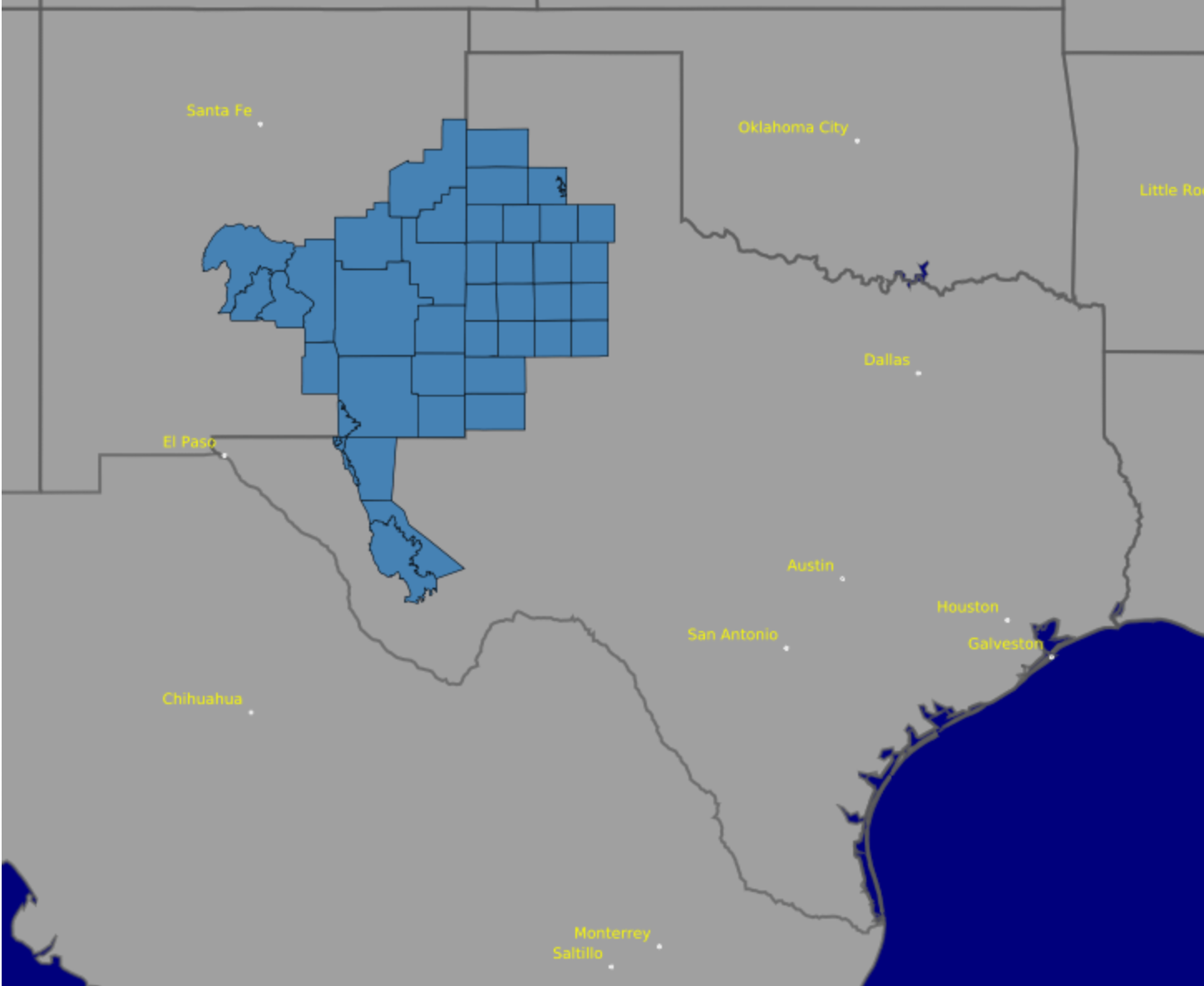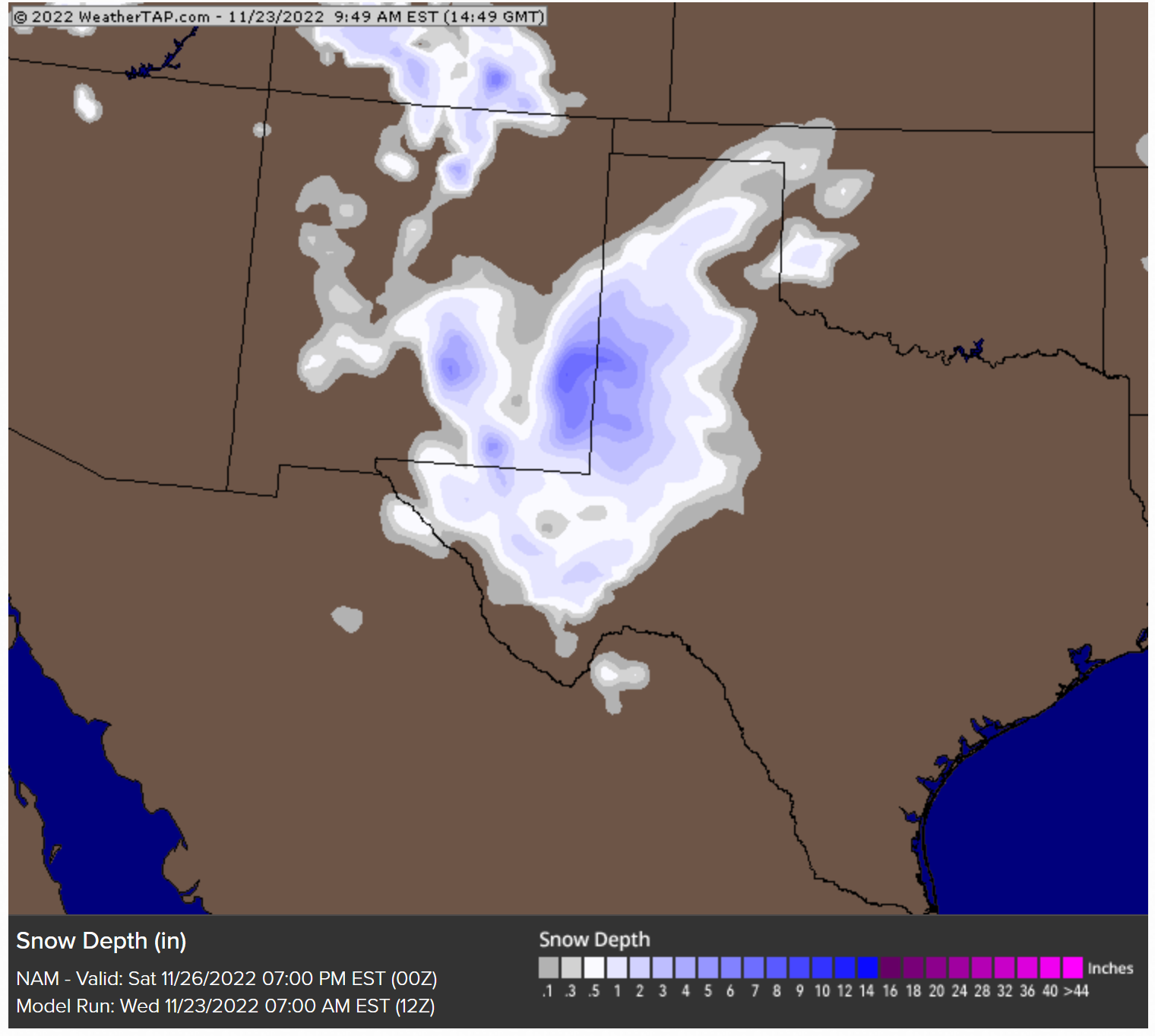 Rainfall will be quite heavy at times in Eastern Texas and through the Southeastern United States. A Slight Risk of Excessive Rainfall with totals up to 4". This could lead to some flash flooding.
The storm chance is low but there could be a few isolated strong or borderline severe storms. The Storm Prediction Center has issued a Marginal Risk of severe weather for Southeast Texas near Houston.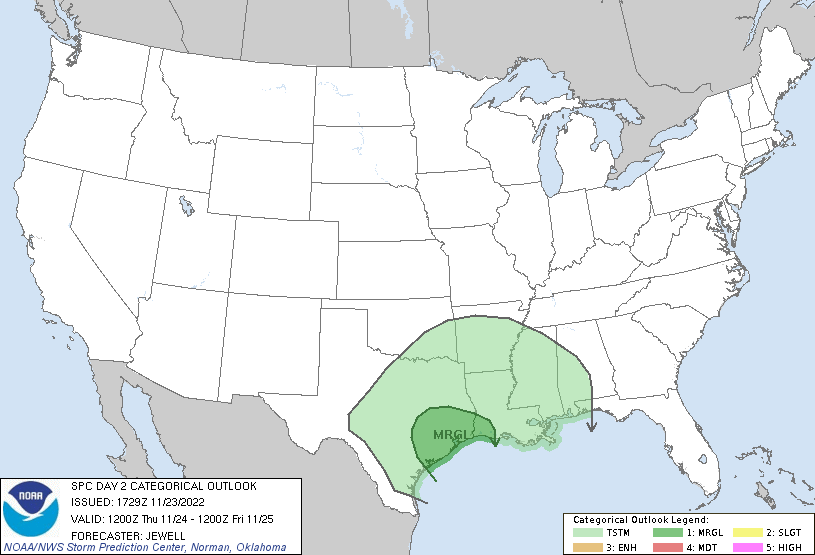 Follow the 2022 Thanksgiving Storm with WeatherTAP's Radar Lab.