It's been one year since the 2021 December tornado outbreak but how rare are they?
Written by Mary Wasson, Meteorologist
Last updated 12/10/2022, 4:15:01 PM
---
One year ago, a rare December tornado outbreak occurred across the American heartland with twisters being reported in 8 different states.
The 24-hour span from December 10th - 11th, 71 tornadoes were reported and the "Quad-State Supercell" carved a path of destruction for more than 240 miles!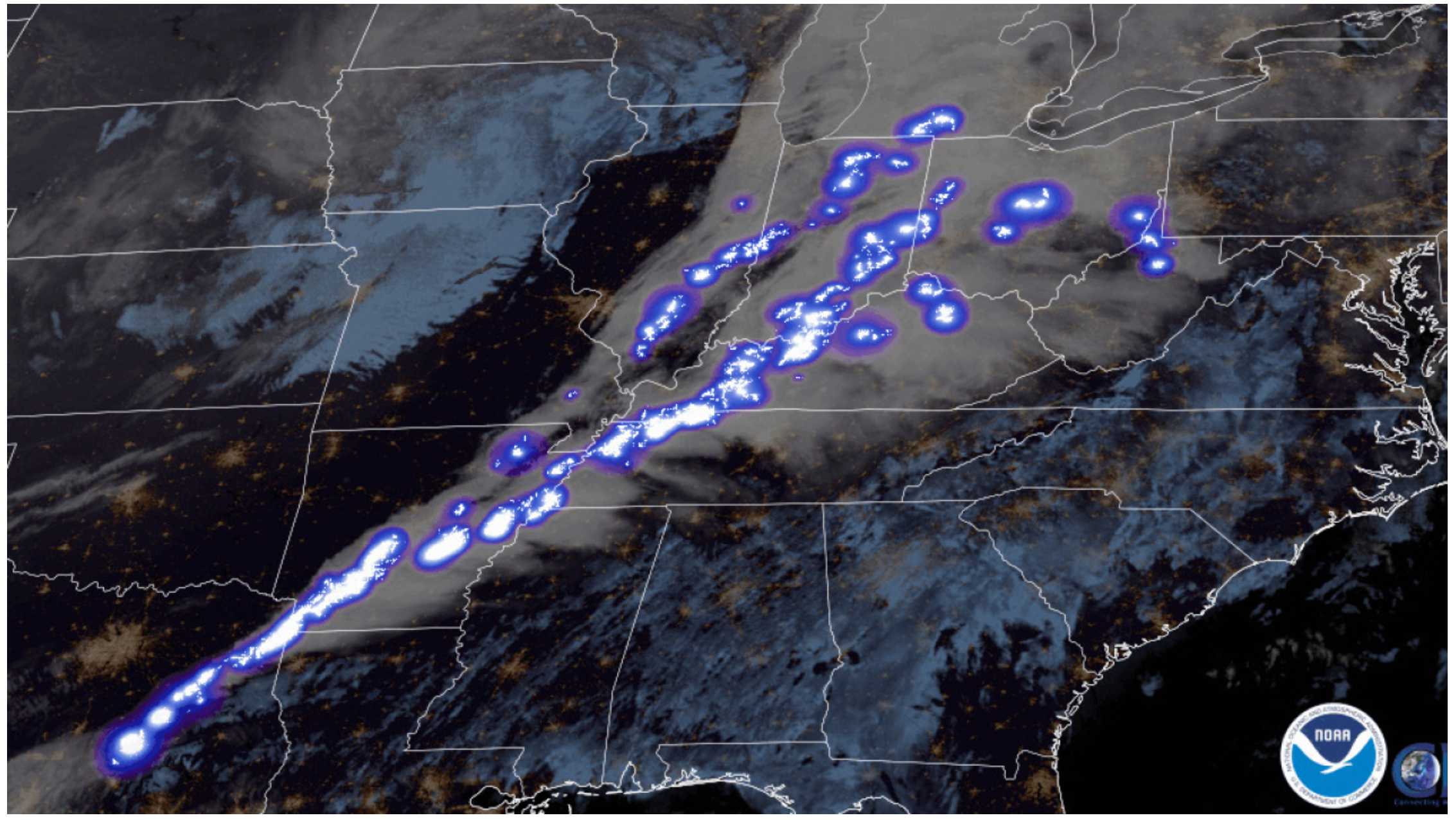 SET UP:
An intense upper-level trough progressed across the High Plains with a lot of instability and moisture flow coming from the Gulf of Mexico. The Storm Prediction Center that day increased the risk of severe weather to the Moderate category and several forecasters indicated that the conditions were favored for development of nocturnal supercells capable of producing long-tracked. strong tornadoes.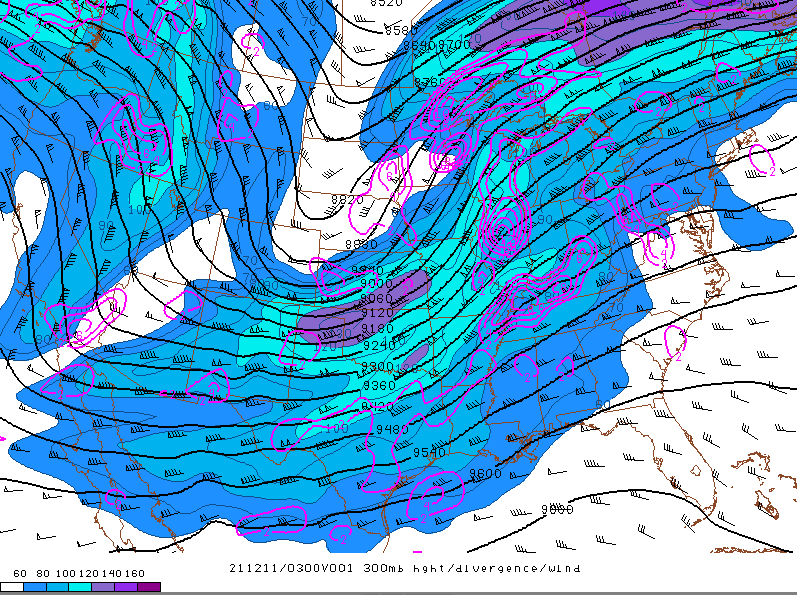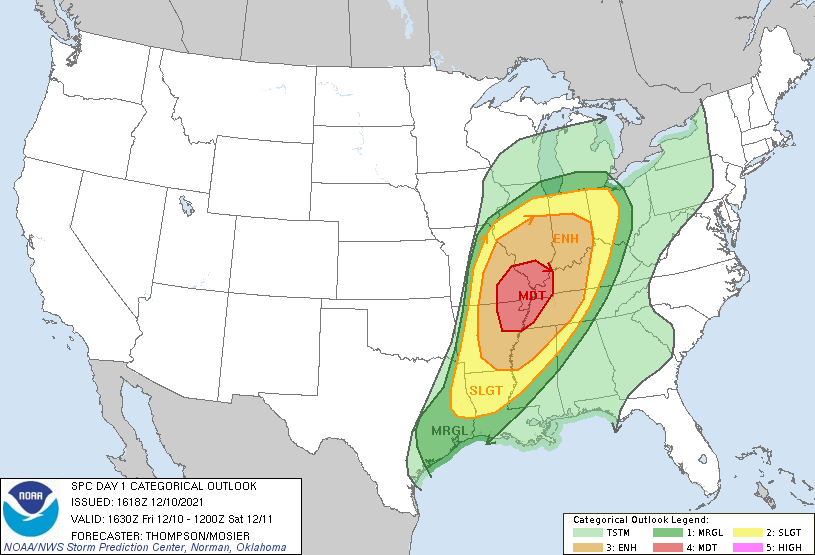 TORNADO OUTBREAK:
That day there were 77 tornadoes reported with several being violent and deadly.
EF 0 - 17
EF 1 - 30
EF 2 - 15
EF 3 - 6
EF 4 - 2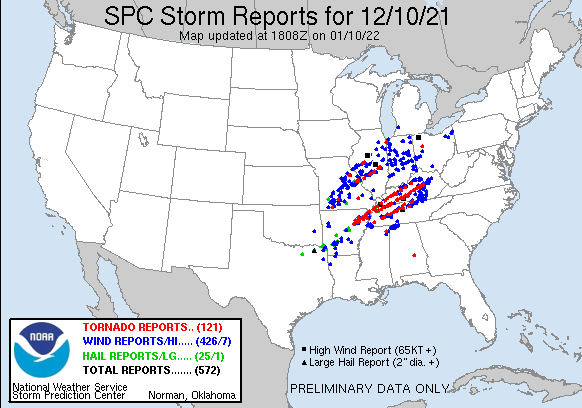 The first violent tornado and the 5th of 11 twisters spawned by the Quad-State Supercell. It was rated an EF-4 as it moved from Monette, Arkansas to Braggadocio, Missouri and then eventually into Tennessee. 8 people were killed with 16 injured and it was on the ground for almost 90 minutes, from 7:07 pm to 8:36 pm.
The highest winds reached 170 mph with the path of 81 miles and the width reaching 1,800 yards.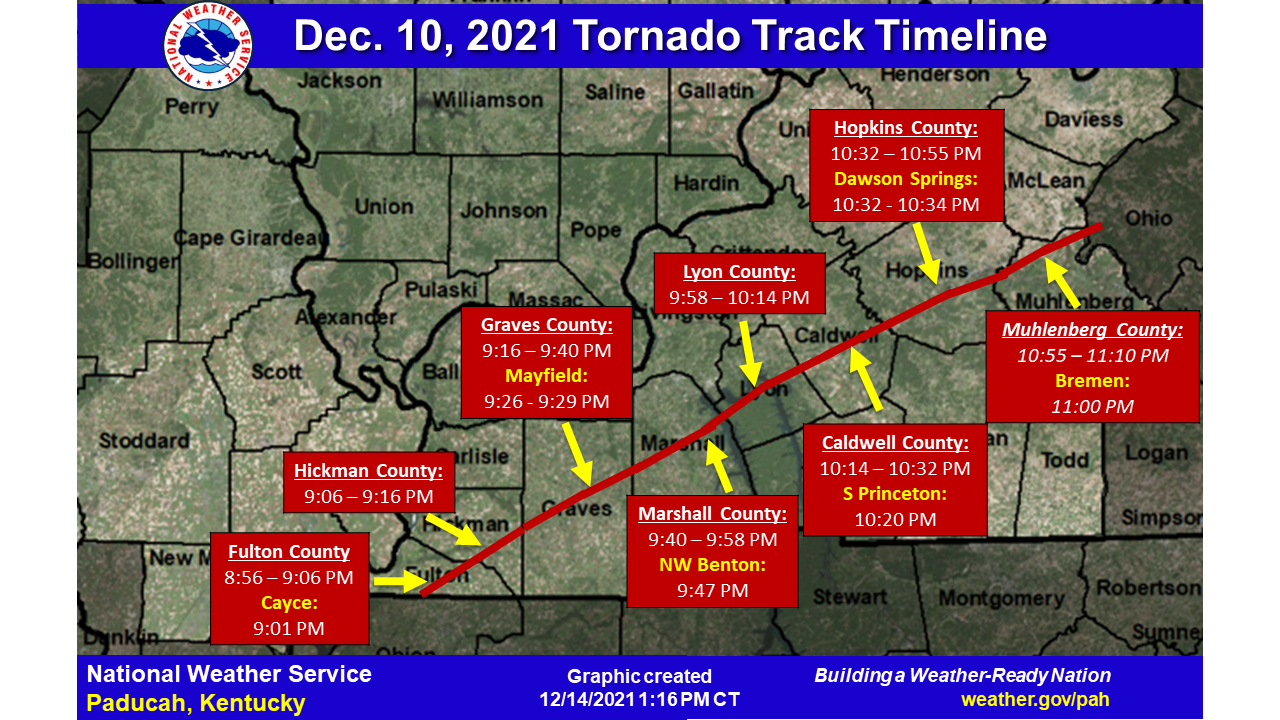 The Mayfield, KY EF-4 tornado was one for the record books in the state. It was on the ground for almost 3 hours starting at 8:49 pm near Woodland Mills, TN, traveled through Mayfield and then on to Dawson Springs, KY before dissipating at 11:47 pm just west of McDaniels, KY.
It caused 57 deaths and 515 people were injured. Unfortunately, the twister hit a candle manufacturing company where 8 people died.
It was the 9th tornado and the 2nd violent tornado produced by the Quad-State Supercell. Highest winds were 190 mph and it tracked for 165.6 miles and was 2,600 yards at its widest.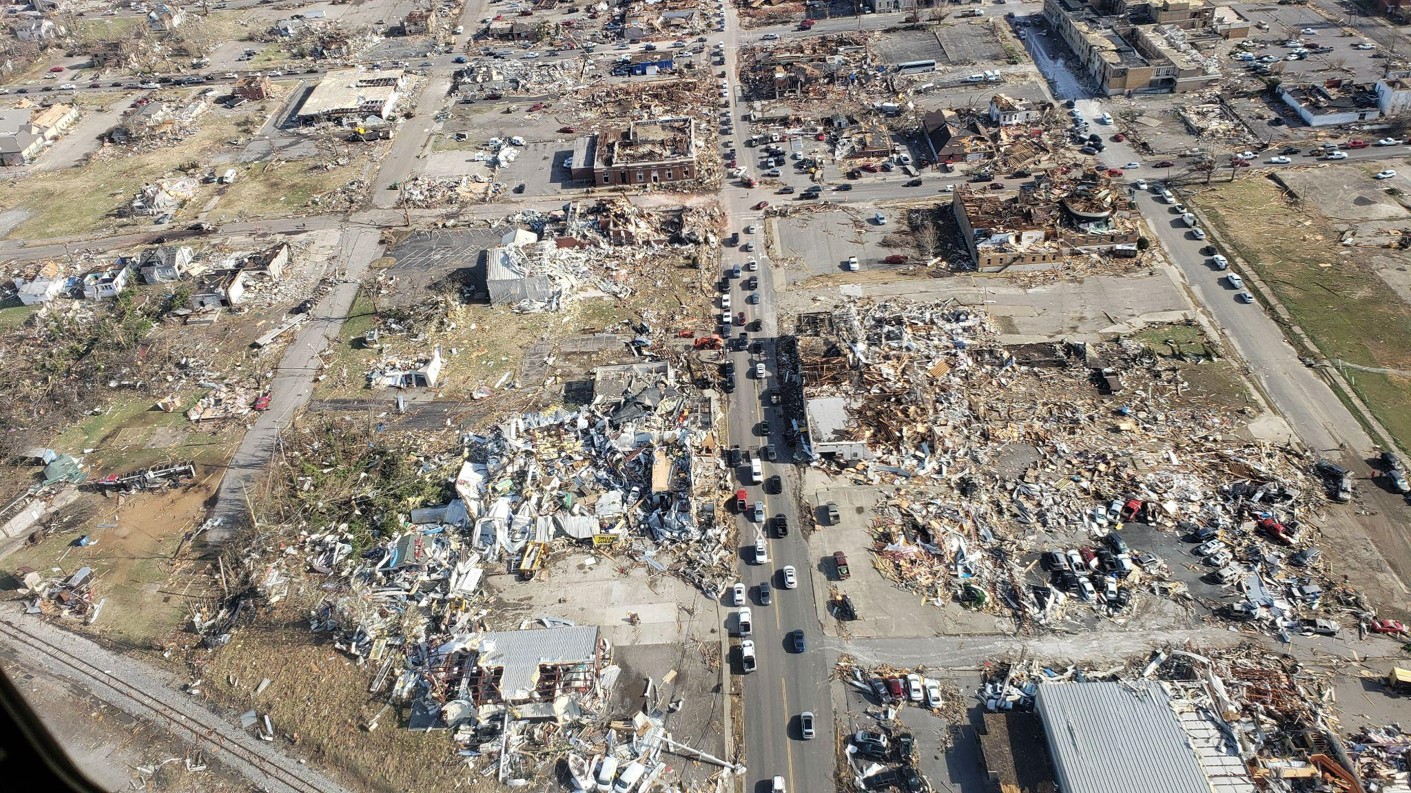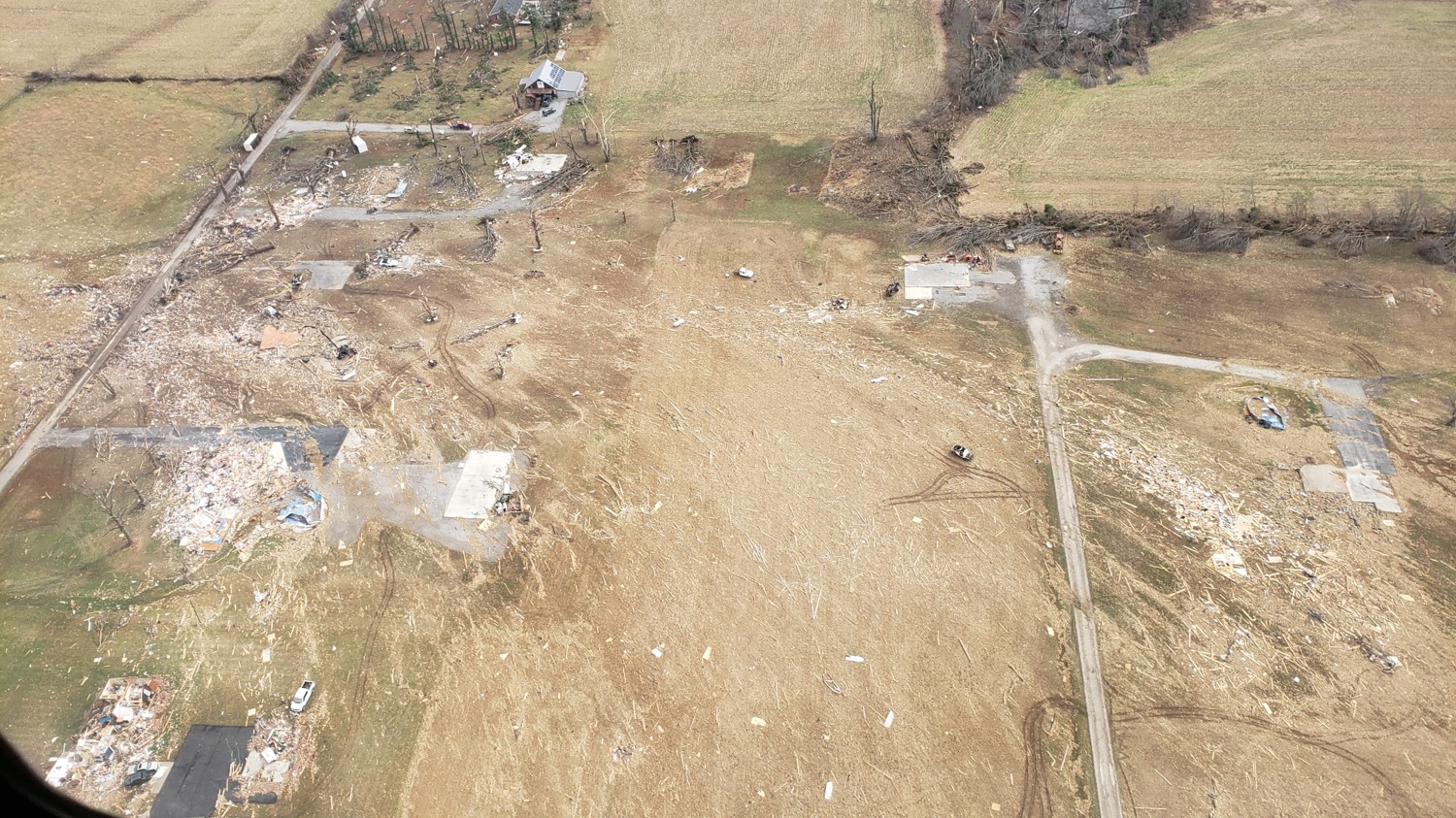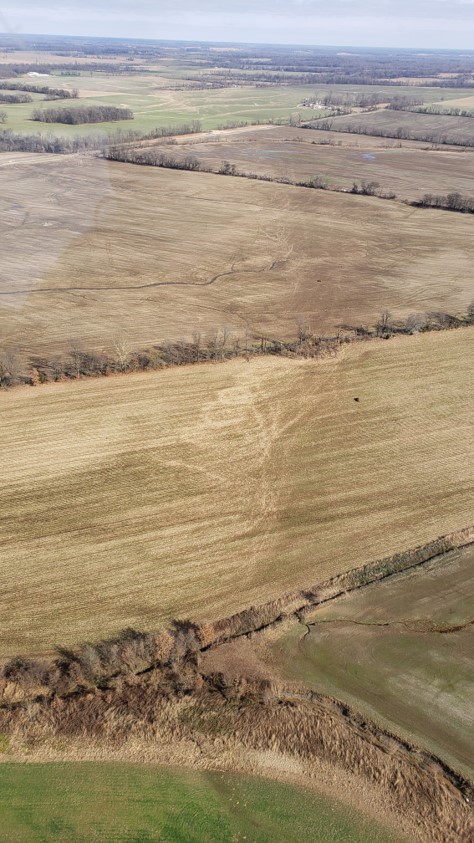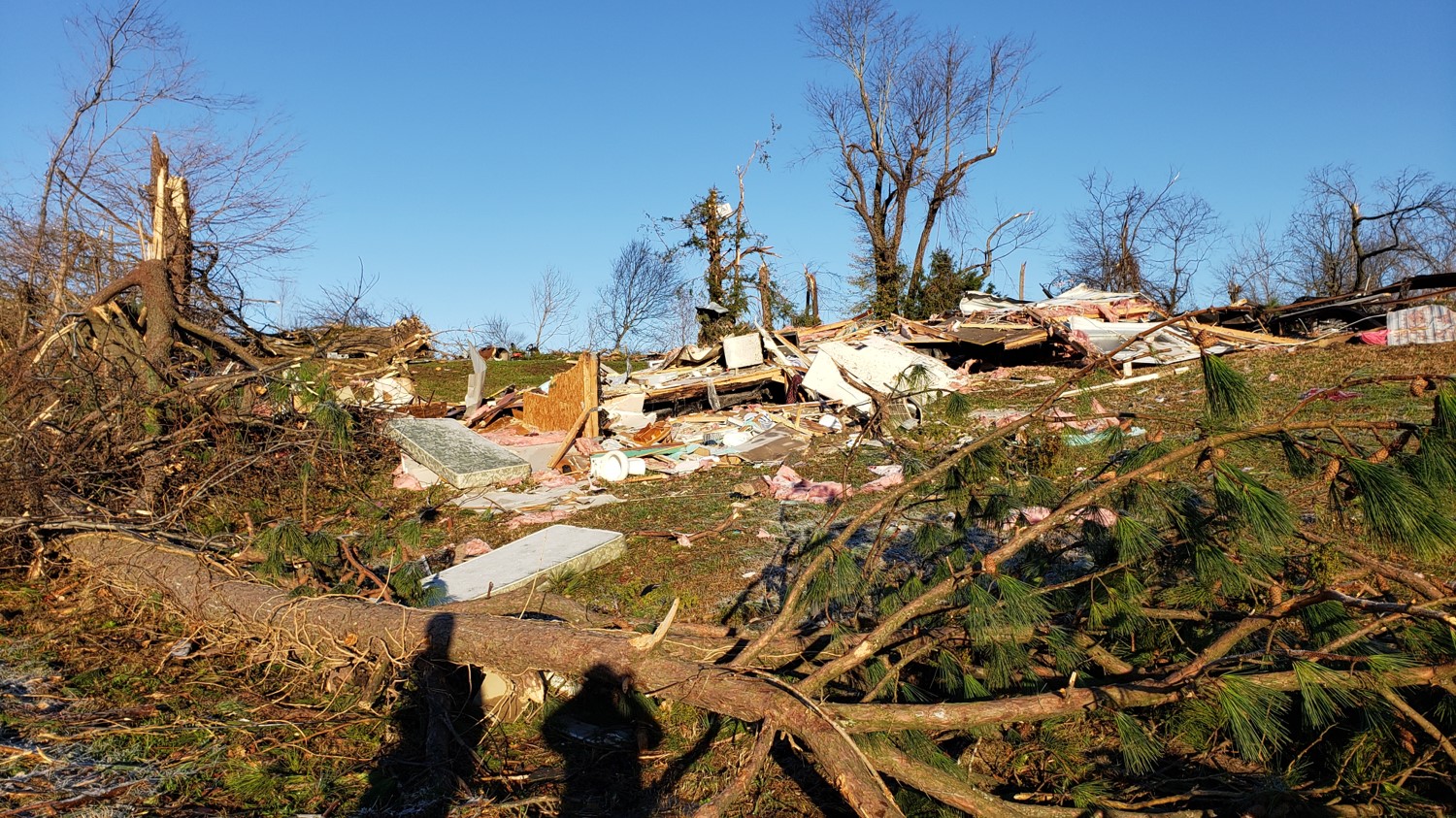 CURRENT FORECAST:
While tornado outbreaks in winter are pretty unusual, they are not unheard of. In fact, next week (December 13th and 14th) we could see some severe weather across the Deep South. The Storm Prediction Center is highlighting this area for a risk during that time.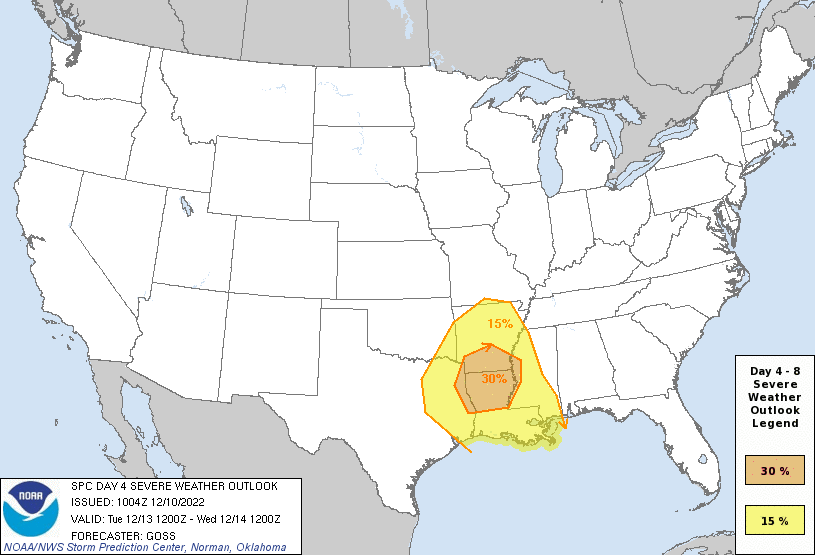 Overall, according to NOAA research the likelihood of a tornado occurring on a December day is pretty low at around 12% - 15%. By contrast, the likelihood of an early June tornado is 90%.
And although they are not as common, December tornadoes can still cause significant damage. Since 1879, 22 EF - 4 and EF-5 tornadoes have occurred during this month.
Last year, there were 227 reported during the month of December. We typically see these outbreaks occur when it's been abnormally warm and "Spring-like" which is the case right now.