Hurricane Ida Expected to Become a Cat. 4 Storm as It Heads Towards Louisiana
Written by Sarrah Pelorus
Last updated 8/27/2021, 5:07:28 PM
---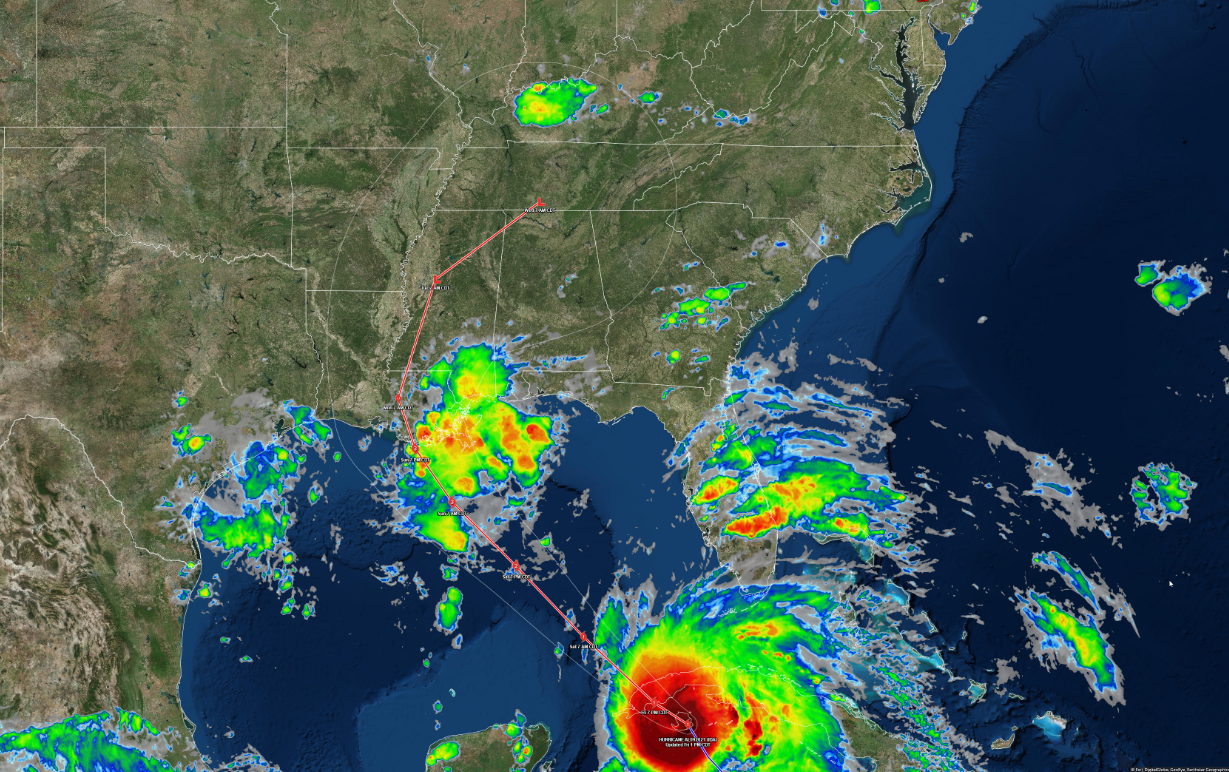 Today, hurricane Ida tore through western Cuba and the Cayman Islands as a Category 1 storm, however, the storm is expected to strengthen into a stronger cyclone as it makes its way to the US Gulf Coast. Putting states from Louisiana to Florida on alert for fierce destruction. Ida is predicted by the National Hurricane Center to deliver 8 to 20 inches of rain in the Cayman Islands and western Cuba, including the Isle of Youth. "These rainfall amounts may produce life-threatening flash floods and mudslides," the hurricane center said. Ida is expected to hit the US as a major hurricane, likely as a Category 4 with winds of at least 111 mph on Sunday which is 16 years to the day that Hurricane Katrina made landfall in Louisiana.
Leaders in Louisiana and elsewhere issued mandatory or voluntary evacuation orders Friday in anticipation of major damage. Louisiana Gov. John Bel Edwards on Friday asked the federal government to declare an emergency to free up recovery resources. New Orleans, Mayor LaToya Cantrel also issued a mandatory evacuation of all city areas that are outside its levee protection system, as well as a voluntary evacuation alert for the rest of the parish. New Orleans is part of an area where a storm surge could combine with high tide to send 11 feet of water onto shore Sunday, the National Hurricane Center said. "We are activating every single resource at our disposal, so that we are prepared to respond," Cantrell said Friday. If Ida makes landfall in Louisiana, it would be the fourth hurricane to do so since last August and would be Louisiana's third major hurricane landfall in that span. "Wind damage and storm surge will be life-threatening from Louisiana to the Florida Gulf Coast. Residents should also prepare for long-duration power outages," CNN meteorologist Chad Myers said Friday.
Evacuation orders and advisories were issued across parts of Louisiana and Mississippi on Friday ahead of the storm. Besides the alerts issued in New Orleans, similar orders or advisories were issued in nearby communities. Plaquemines Parish, situated just south of New Orleans, said evacuations would be mandatory starting at 3 p.m. Friday for the entire eastern bank of the Mississippi River, and much of the western bank. The Louisiana barrier island town of Grand Isle, also south of New Orleans, also said evacuations were mandatory there.
Yesterday evening, the National Park Service issued a mandatory evacuation order for the Fort Pickens, Florida, and Davis Bayou, Mississippi, campgrounds in the Gulf Islands National Seashore. Louisiana's Lafourche Parish issued a voluntary evacuation advisory, especially for "those in low-lying areas, mobile homes, and RV's." Oil and gas companies have evacuated dozens of production platforms in the Gulf of Mexico as Hurricane Ida looms, knocking offline more than half the region's crude production, regulators said Friday. The Bureau of Safety and Environmental Enforcement estimates that about 58.5% of the current oil production in the Gulf of Mexico has been shut down. The agency said nearly 49% of the natural gas production in the region has similarly been sidelined.
Stay ahead of the storms with weatherTAP.com! Start your 14 day free trial today, risk free with no credit card information required at sign-up.