Historic Snowstorm Slams New York this Weekend
Written by Mary Wasson, Meteorologist
Last updated 11/19/2022, 11:37:41 AM
---
A historic lake-effect snow storm is slamming western and northern New York right now with 4-6 feet of snow piling up by Monday.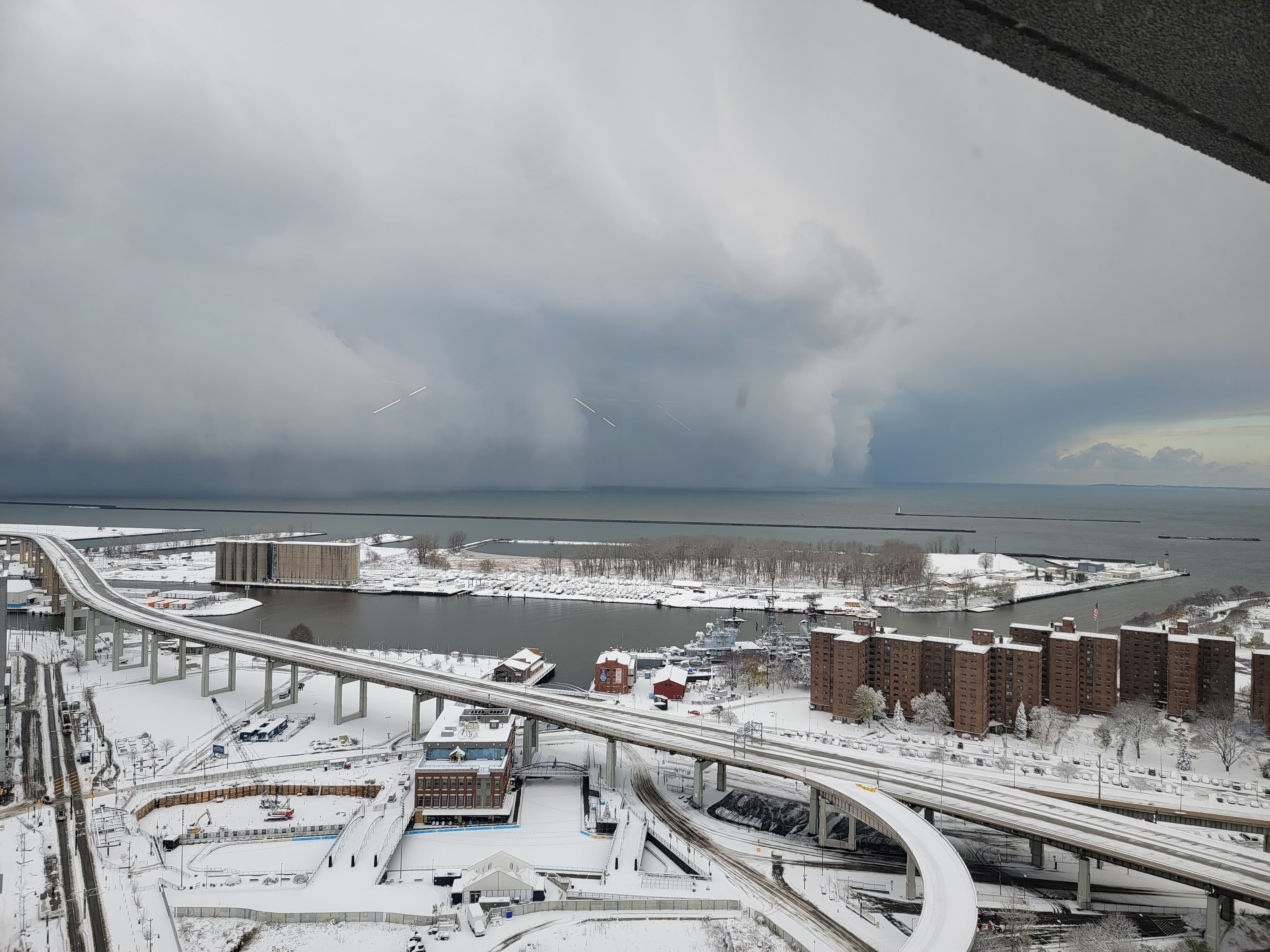 Taken by Adam Petrie (@adamp26)
Lake Effect Snow Warnings are in effect through at least Sunday afternoon. More watches, warnings and advisories may be issued as an additional 6-10" of snow is possible and winds gust up to 45 mph.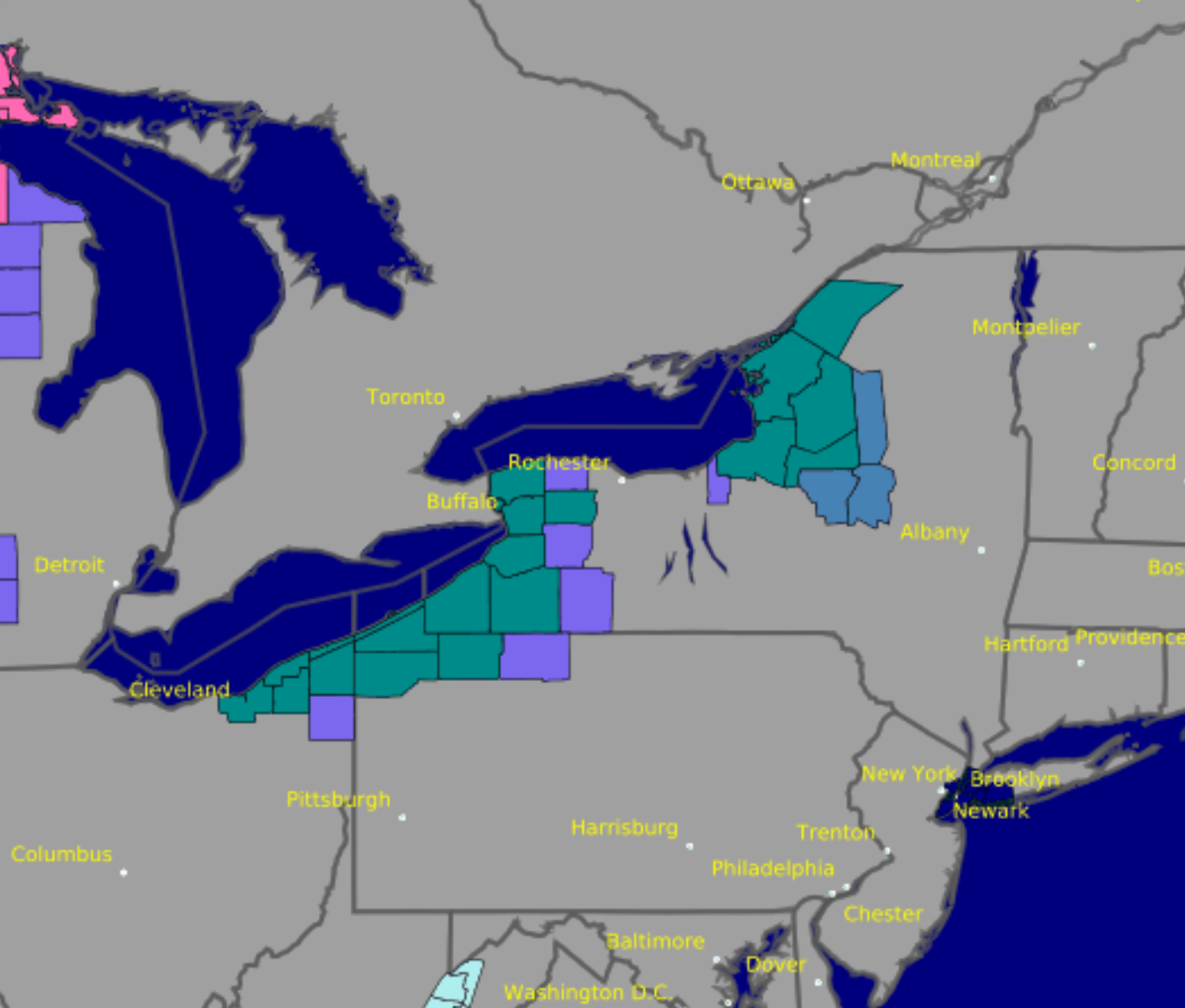 The first flakes started to fly on Thursday in cities like Buffalo and Watertown. Since then, bands of heavy snow off Lake Erie and Lake Ontario have been producing snowfall rates up to 3 inches per hour with some totals reaching 6.5 feet! As of Saturday morning, a trained weather spotter measured 77 inches of snow in Orchard Park, NY , the home of the Buffalo Bills Football team.
Last 24 Hours: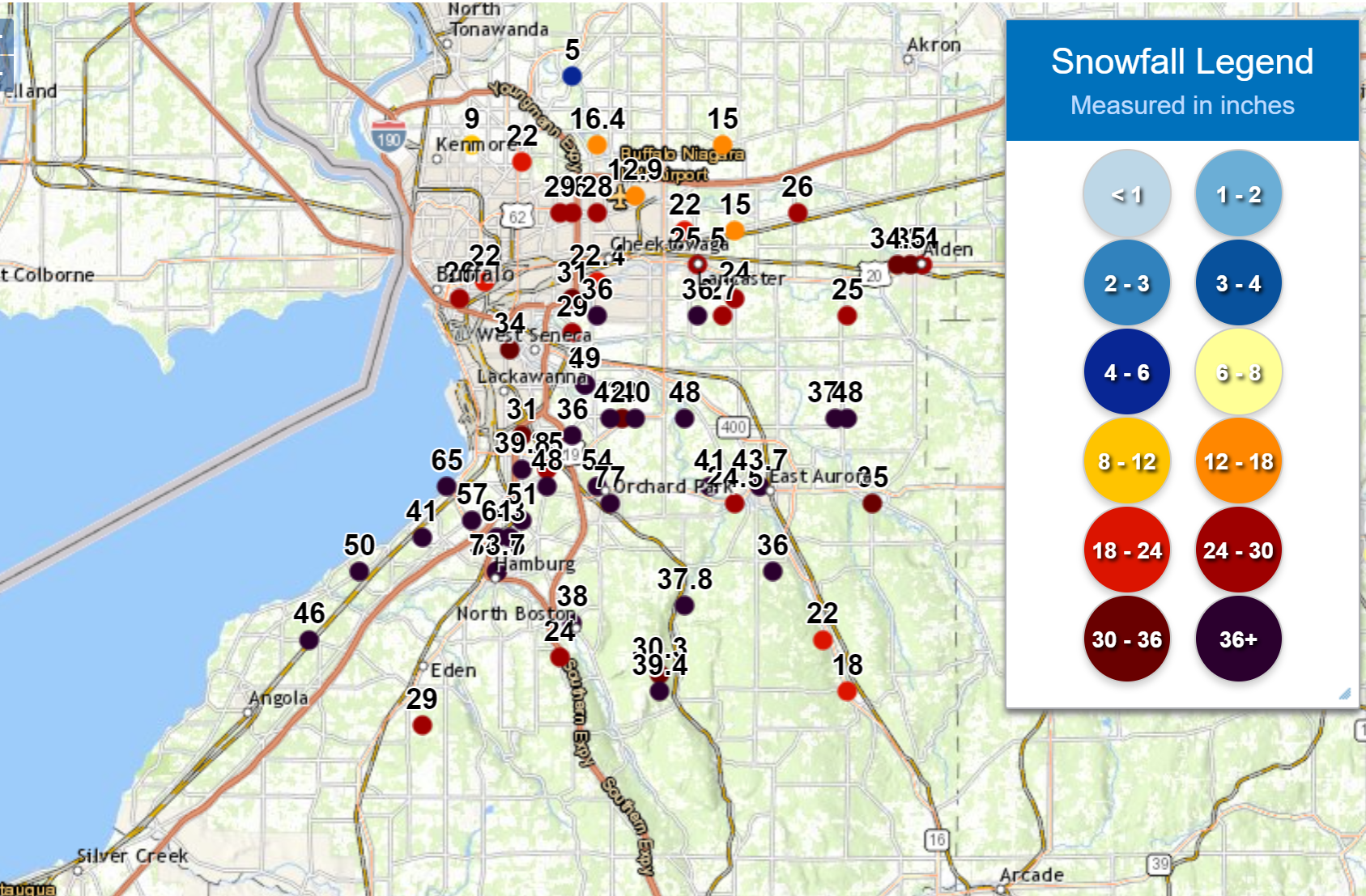 77" Orchard Park, NY
73.7" Hamburg
72.3" Natural Bridge
65" Blasdell
57.4" Watertown
54.5" Aurora
54" Fort Drum
49" West Seneca
48" Elma
48" Marilla
46" Angola
The state of New York isn't the only area feeling wintry weather, so is Michigan and West Texas.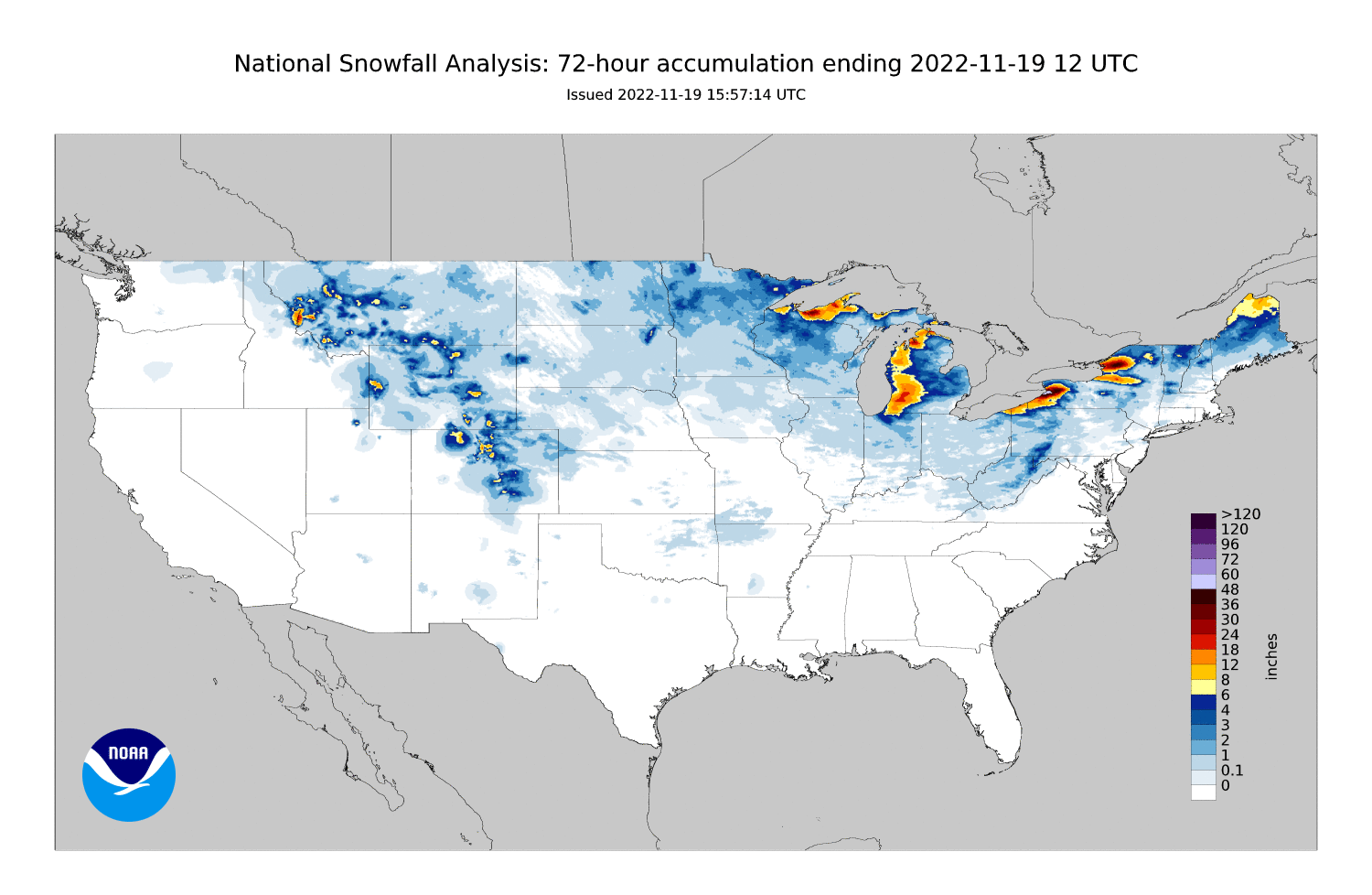 This type of November snowstorm is unusual but not completely unheard of. In fact, just 8 years ago to the day, this same area was slammed with a massive "Snowevmber" storm that dropped 7 feet of lake-effect snow.
This current storm may even top that historic event as we've already toppled a daily snowfall record for Saturday. At the airport, 16.1" was measured which breaks the old record of 7.6" set in 2014.
What is Lake Effect Snow?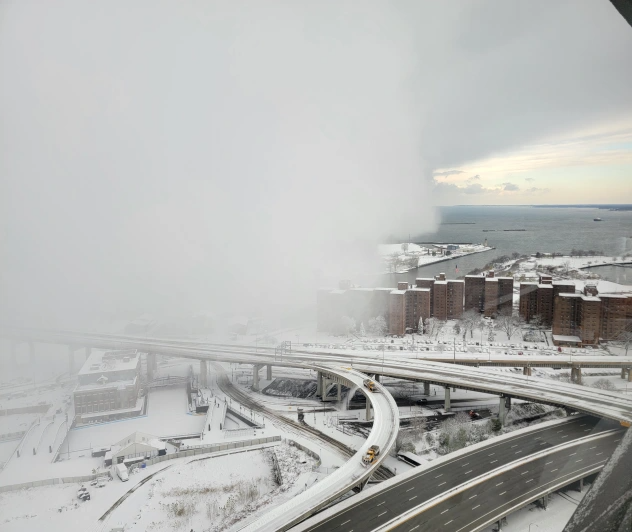 Taken by Adam Petrie (@adamp26)
Lake effect snow forms when cold air passes over the warmer waters of a lake. Water holds on to heat more than air. As a result, below freezing air often passes over much warmer water. This causes some lake water to evaporate into the air and warm it. This warmer, wetter air rises and cools as it moves away from the lake. When it cools, it dumps all that moisture on the ground. If it's cold enough, that moisture becomes snow.
If the winds and temperatures are right, the air acts like a big sponge that sops up water from the lake and wrings it out on land.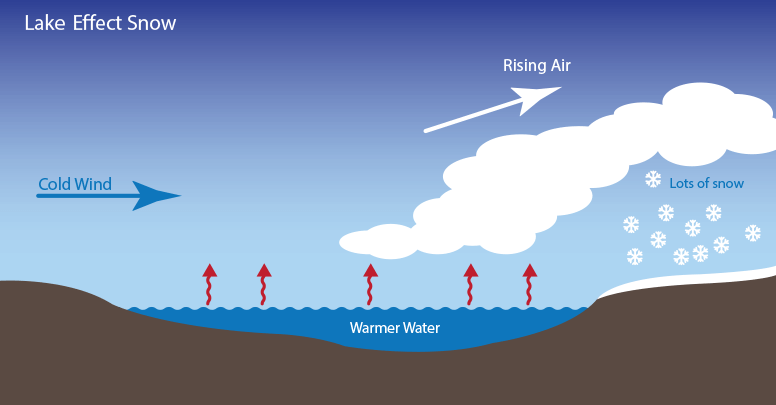 It's not surprising that Buffalo, NY is one of the snowiest cities in the country because of its proximity to Lake Erie. On average, Buffalo gets about 95 inches of snow per year and this storm could make up at least 40-50% of this season's total.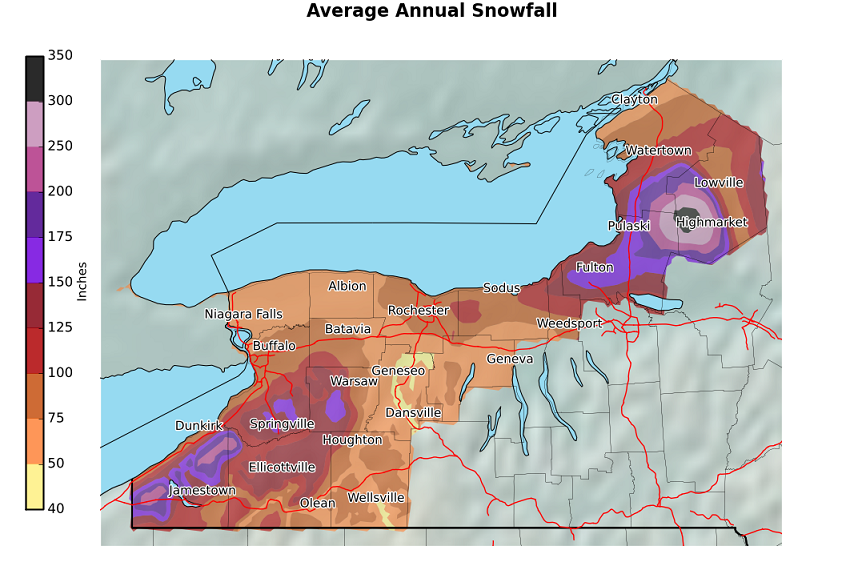 Buffalo's Greatest 3-day Snowstorms
1.) 56.1" 2001
2.) 42.3" 1995
3.) 38.9" 2000
4.) 38.8" 1976
5.) 34.0" 1945
Follow along this weekend on our WeatherTAP Facebook Page as we continue to track this winter storm.