Halloween 2023 will be Cold but Not Spooky!
Written by Mary Wasson, Meteorologist
Last updated 10/29/2023, 10:57:38 PM
---
Halloween weather can be quite unpredictable with some regions getting snow and some experiencing record-breaking heat. However, this year, a strong arctic front is moving across the Lower 48, ending the record heat in the Southeast and East Coast.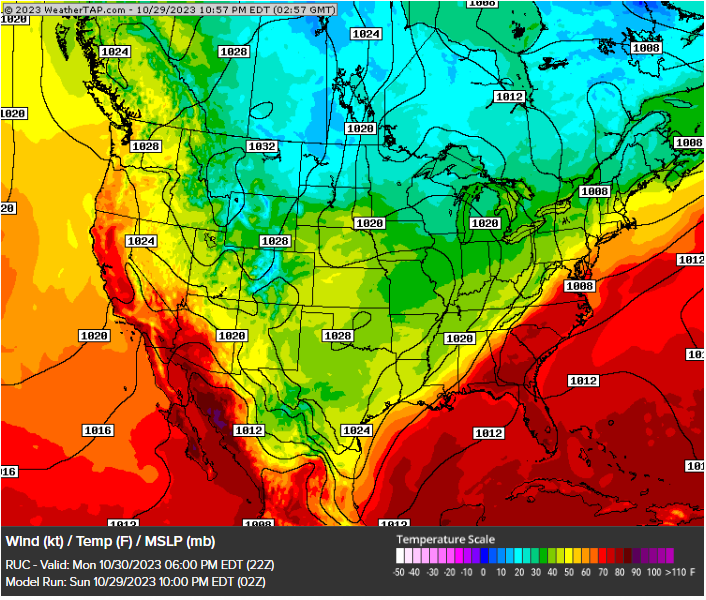 It will be cold enough in the mornings when Freeze Watches/Warnings and Wind Chill Advisories are in effect.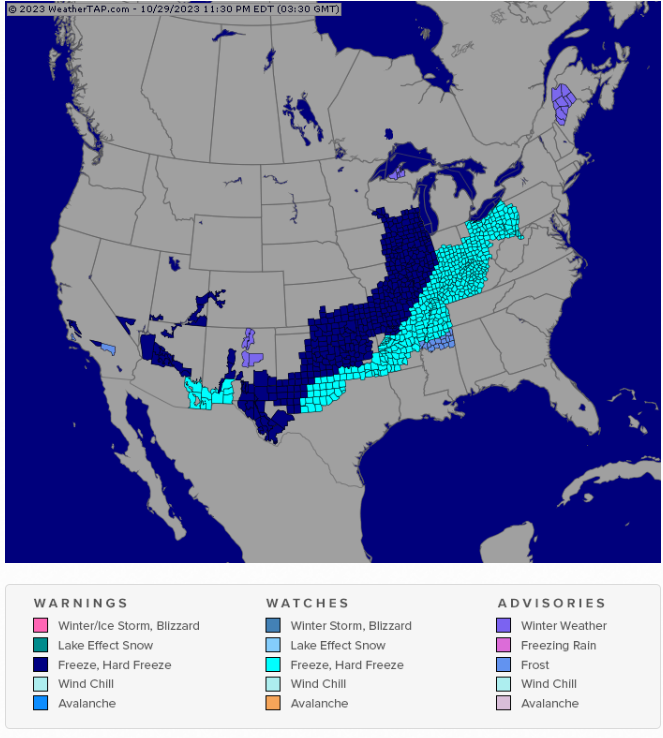 Halloween Day will be colder than normal for most of the country but it looks to get warmer later in the week and into next week.
Here's Tuesday's forecast for some spooky cities:
Hellier, Kentucky - Partly cloudy with highs near 50 degrees
Transylvania, Louisiana - Mostly sunny with highs in the mid-50s
Tombstone, Arizona - Sunny and windy with highs in the low/mid 60s
Frankenstein, Missouri - Mostly sunny and cold with highs in the upper 30s/low 40s
Sleepy Hollow, NY - Sunny with a high of 50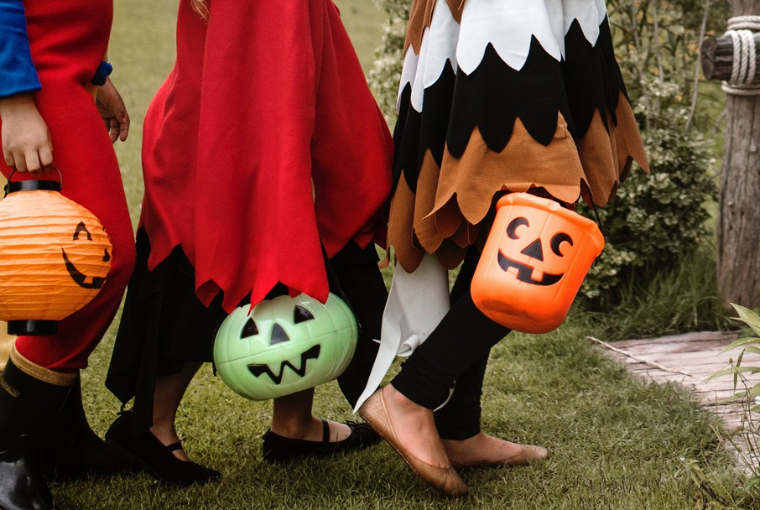 It's always fun to trick or treat, but it's equally important to prioritize safety to make your Halloween extra sweet!
While planning for costumes, it's best to avoid covering the face. Masks may seem like a fun and easy way to complete a costume, but they can make it hard to see, which can be dangerous. Instead, consider using face paint to achieve the desired look.
It's also important to decorate costumes and bags with reflective tape or stickers. Additionally, kids should carry glow sticks or flashlights to help them see and be seen by drivers. When taking your pets out, don't forget to put on an LED or reflective collar to help keep them safe too.
To Walk Safely:
Cross the street at corners, using traffic signals and crosswalks.

Always walk on sidewalks or paths.

Put electronic devices down, look up, and walk, instead of running across the street.

Make eye contact with drivers before crossing in front of them.

Watch for cars that are turning or backing up.

Do not dart into the street or cross between parked cars.
To Drive Safely:
Slow down and be alert in residential neighborhoods. Children are excited and may move in unpredictable ways.

Take extra time to look for kids at intersections, on medians, and on curbs.

Enter and exit driveways slowly and carefully.

Avoid distractions, like your phone and radio, to concentrate on your surroundings.

Turn your headlights on earlier in the evening to spot children from greater distances.
Remember, popular trick-or-treating hours are 6 p.m. - 10 p.m. Be sure you check on your city's sunset time before heading out.
Happy Halloween from WeatherTap.com!