Florida is bracing for Nicole to make landfall Wednesday night
Written by Mary Wasson, Meteorologist
Last updated 11/9/2022, 11:46:01 AM
---
The 2022 Hurricane Season started a little slow but has quickly made up for lost time, especially since early September. In fact, there have been 8 hurricanes to form since that time with the latest, Nicole becoming one on Wednesday afternoon.
According to Colorado State University Meteorologist and Hurricane Specialist, Philip Klotzbach, since the satellite era, there have only been 5 other years when this occurred and it was 1969, 2001, 2005, 2010 and 2020. What's interesting is that 2005 and 2020 were record setting years in named storms with 27 and 28 respectively.
Right now, Florida is bracing for a big impact from Nicole late tonight and into Thursday. The National Hurricane Center's forecast with it making landfall near Port St. Lucie, FL.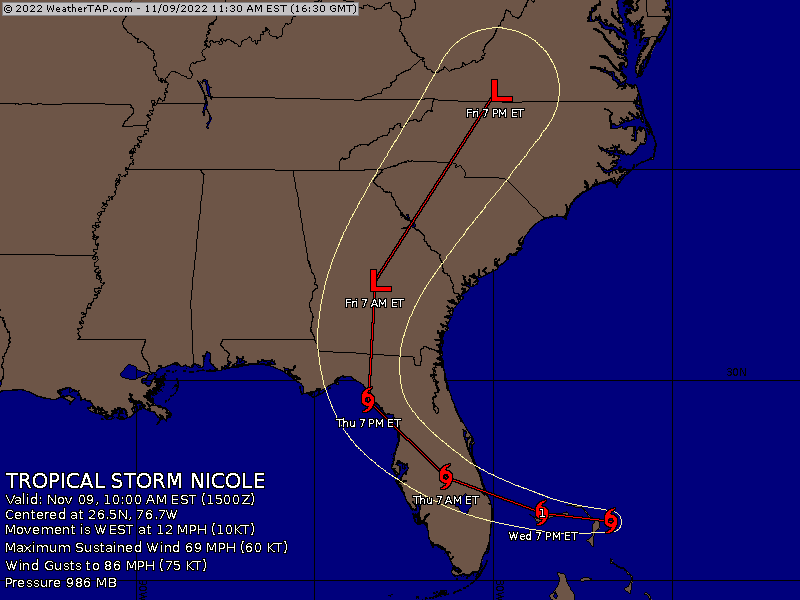 Tropical Storm Force winds (39 mph) will be likely for most of the state but also expect storm surge of 5 feet from Florida's North Palm Beach to Georgia's Altamaha Sound which includes St. John's River to Fuller Warren Bridge. Rain totals will reach 3-8 inches with isolated higher amounts and some tornadoes are possible in Florida, eastern Georgia and southern South Carolina.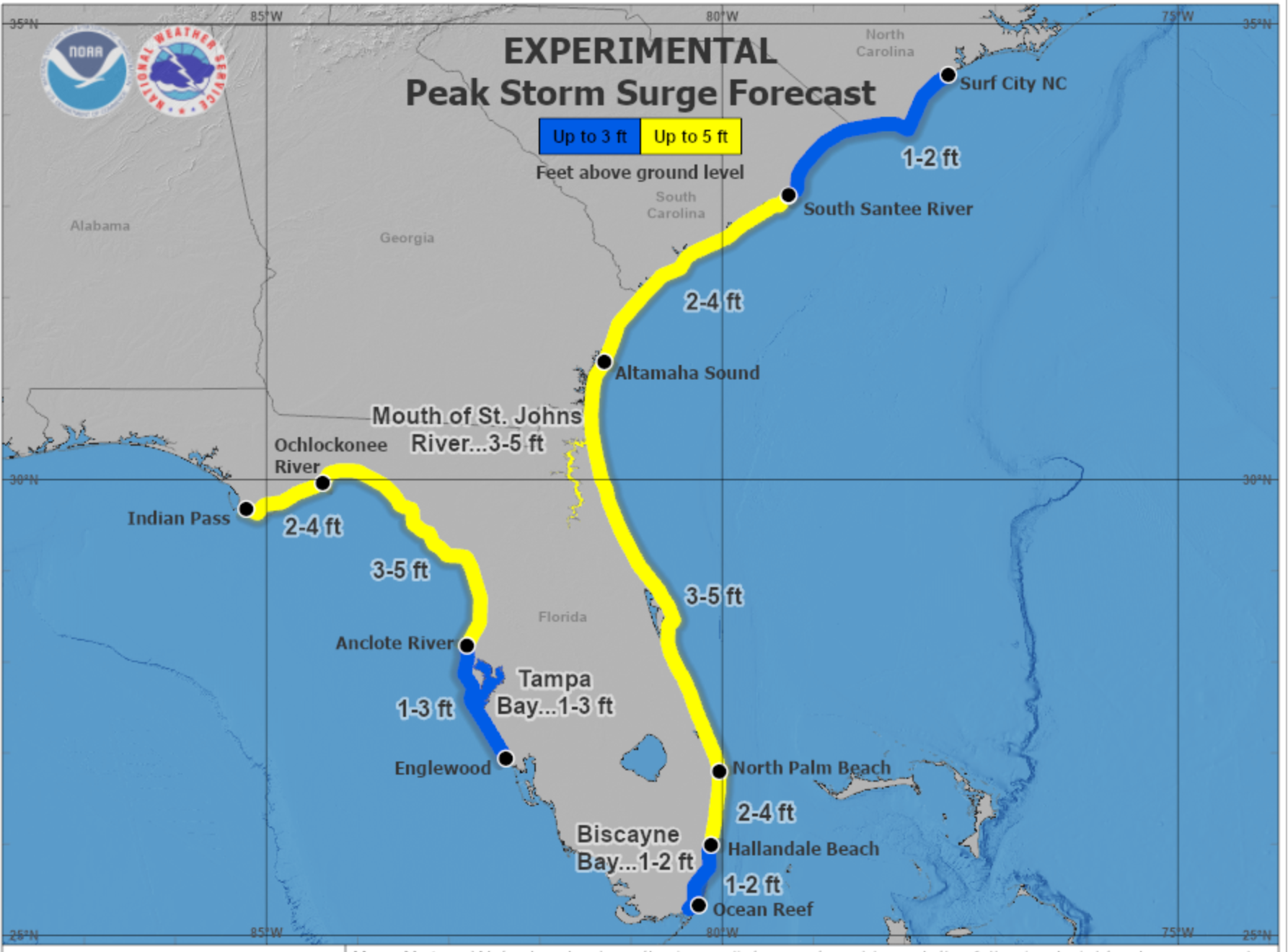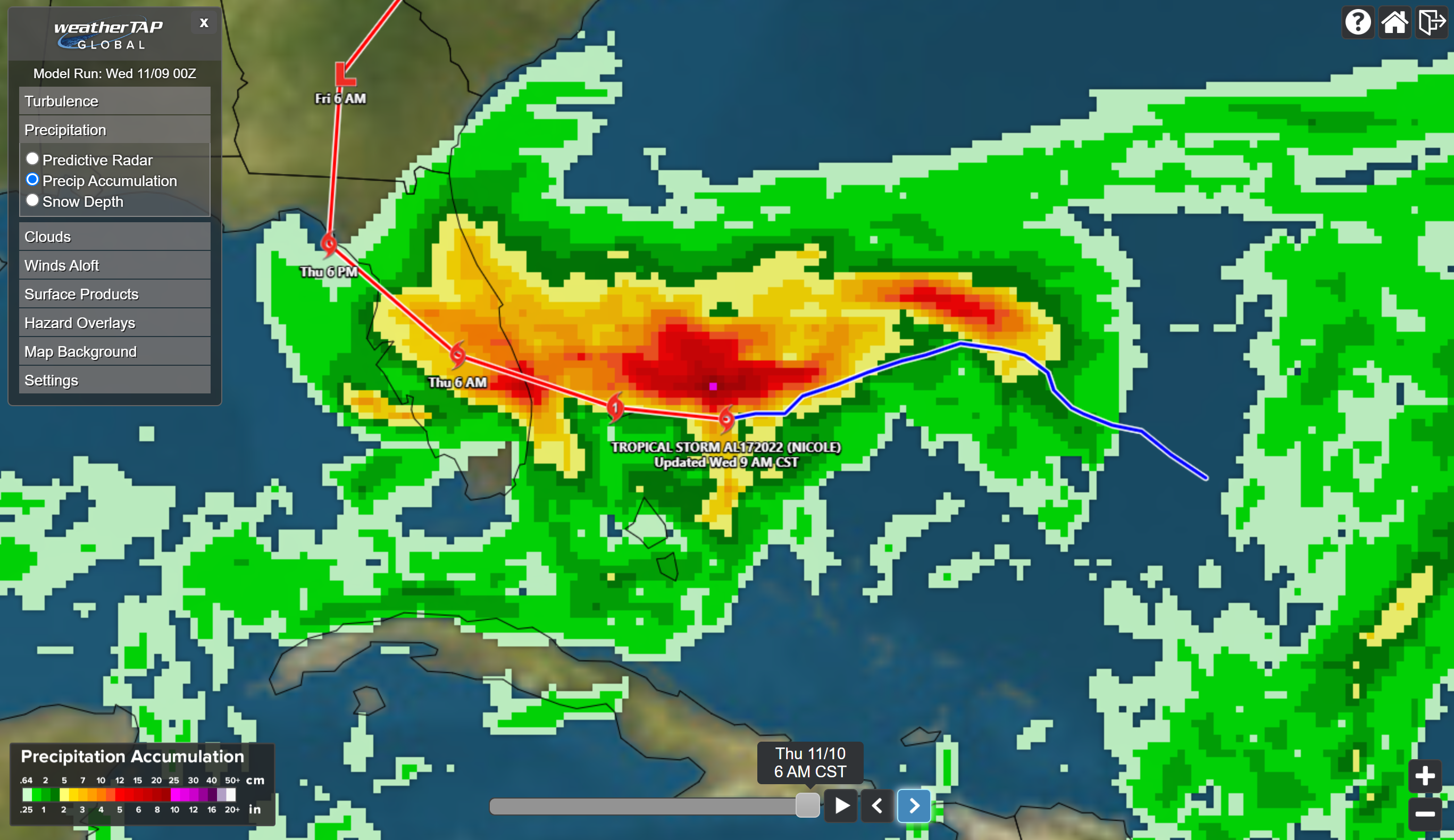 Nicole will be the first hurricane to make landfall in the United States in almost 40 years! 4 million people along the Florida coast are under warnings.
A Hurricane Warning has been posted for the Boca Raton to Flagler/Volusia County region.
A Tropical Storm Warning is up for Hallandale Beach Florida to Boca Raton, Lake Okeechobee and from Flagler/Volusia County line to South Santa River South Carolina.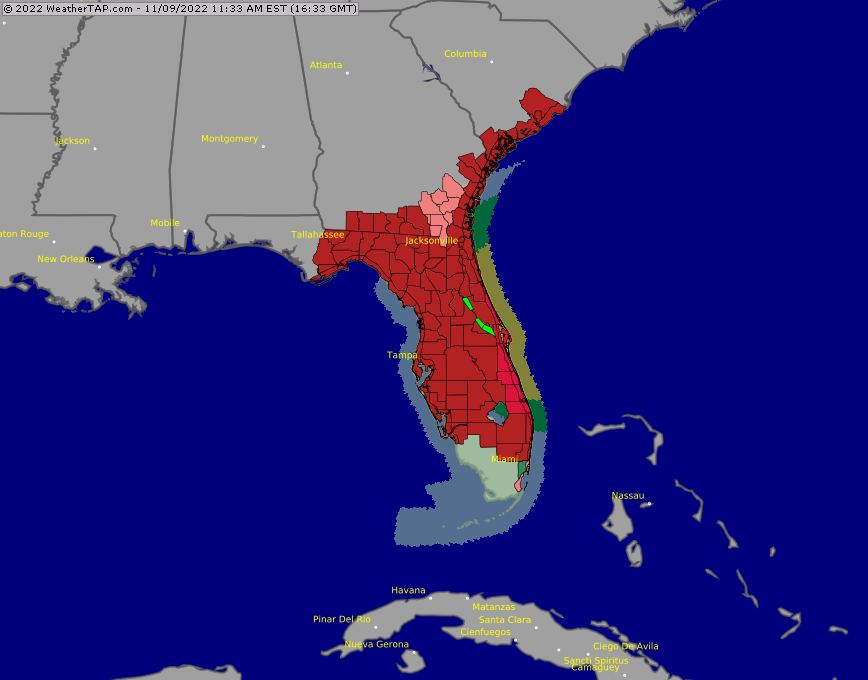 Meteorologist Amy Sweezy urges Floridians to make last minute preps today.
Double check your hurricane kit for food and water in case you lose power.

Gather water, flashlights, batteries

Get gas for your generator if you have one

Evacuate if you've been ordered to do so along the coast

Bring in loose items and gather yard debris near the house
Download the WeatherTAP app and get up to the minute forecasts for Nicole.