First Tropical System of the Season Heads Towards Florida
Written by Mary Triplett, Meteorologist
Last updated 6/3/2022, 12:49:57 PM
---
We're a few days into the 2022 Atlantic Hurricane Season and we have our first named storm only hours away. We'll say hello to Alex this weekend as it makes landfall in Southern Florida with high winds and very heavy rain.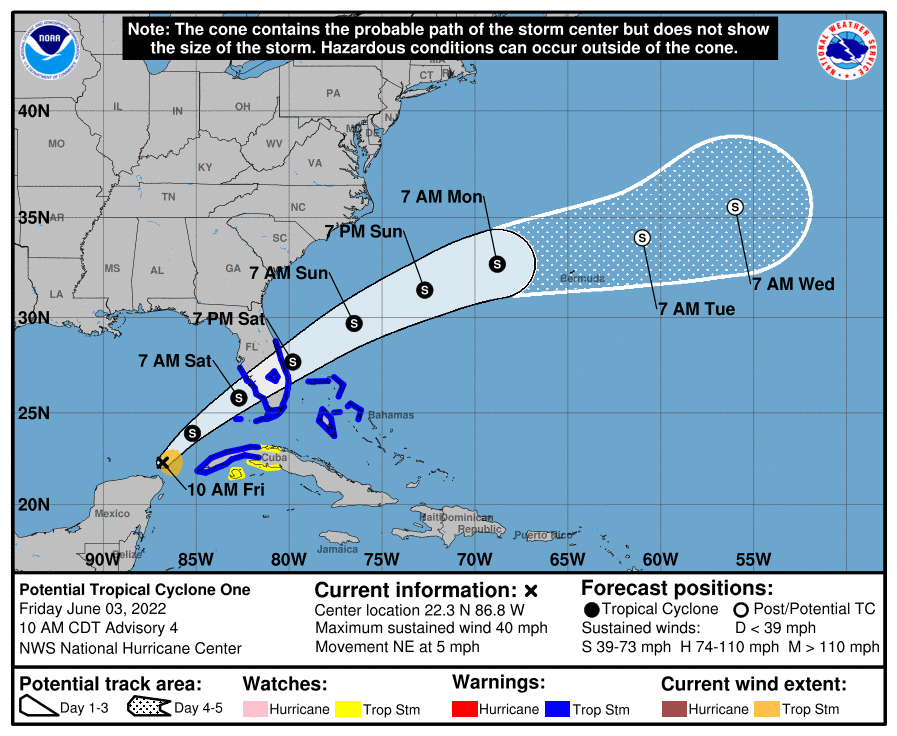 Tropical storm warnings as well as flood watches have been posted for the Keys and through Central Florida.
Heavy rain will spread across Florida today through Saturday. Central Florida, South Florida and the Florida Keys can expect between 4-8 inches with isolated amounts up to a foot. This rain may produce considerable flash and urban flooding. Tropical storm force winds (39 - 73 mph) are possible in this same area. There is also the possibility of weak tornadoes Friday and Saturday across Florida.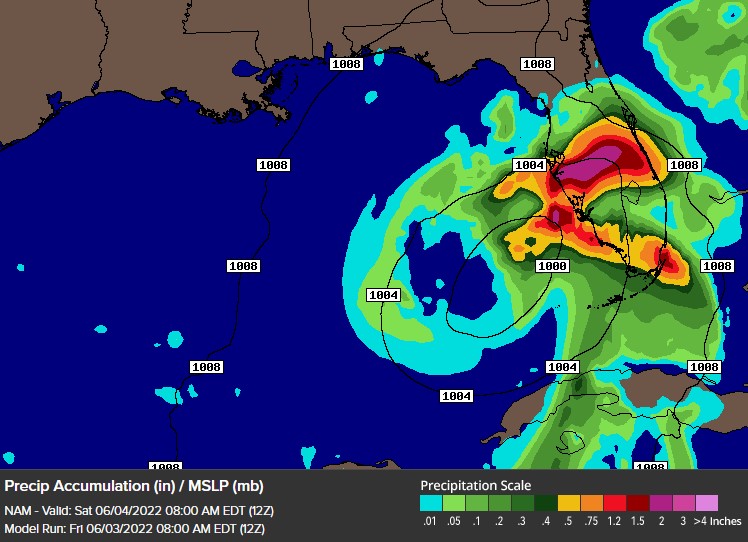 The combination of storm surge and the tide will cause normally dry areas near the coast to be flooded by rising waters moving inland from the shoreline.
The water could reach the following heights:
Marco Island, FL to Card Sound Bridge...1-3 ft
Middle of Longboat Key, FL to Marco Island, FL...1-2 ft
Charlotte Harbor...1-2 ft
Florida Keys and Dry Tortugas...1-2 ft
Card Sound Bridge to North Miami Beach, FL including Biscayne
Bay...1-2 ft
The development and track of this storm is pretty typical for June. It came from remnants of Hurricane Agatha which made landfall on the Western side of Mexico earlier this week. Now it's moving into more favorable terrain, warmer waters and low wind shear. These are perfect ingredients for a storm to blossom. Also, this is one of the main regions where June storms originate.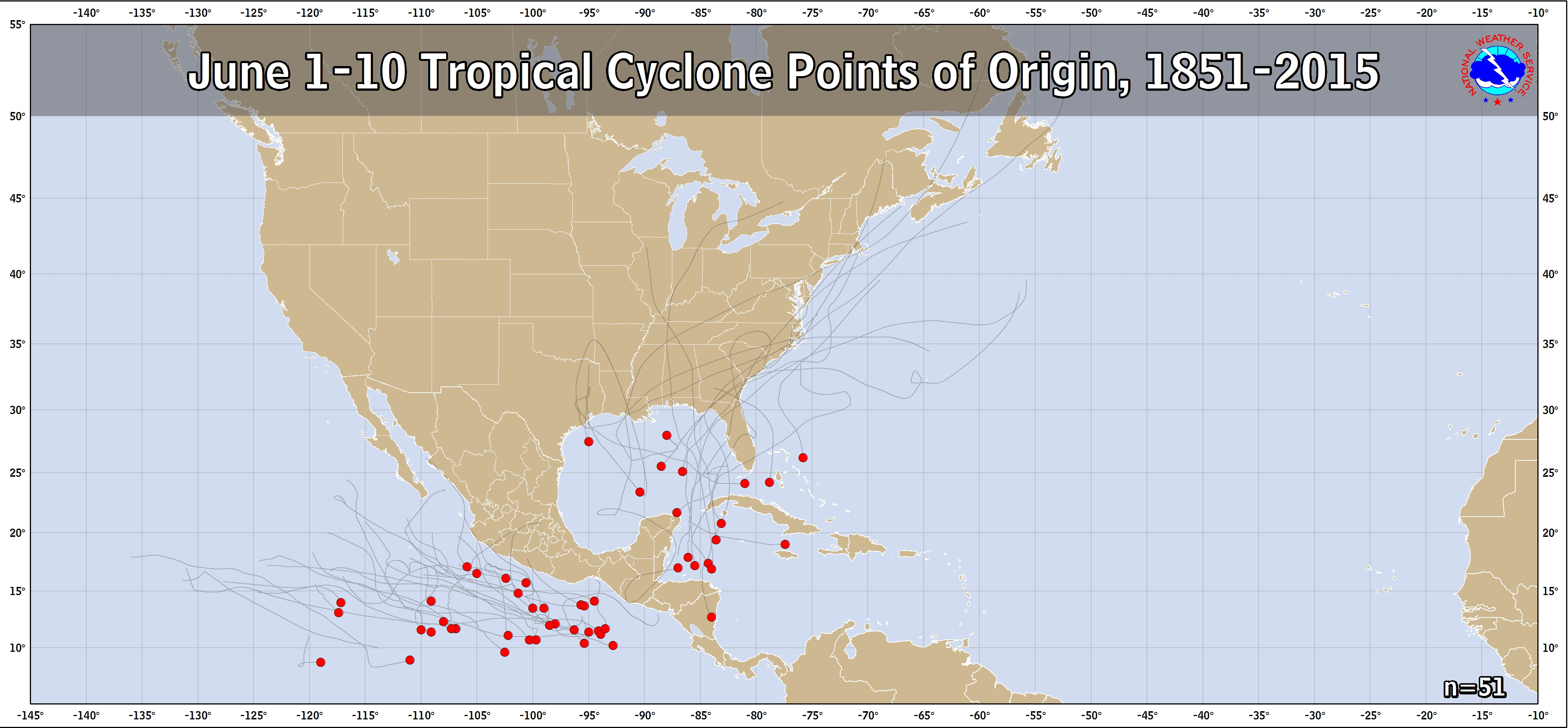 Hurricanes are the most powerful weather event on Earth. Stay ahead of the storms with the new weatherTAP Dashboard. Get all the weather information you need to keep your crew safe all on one screen. Try it for free with a 14 day free trial or sign-up now with the promo code DASHBOARD10 to save 10% on annual subscriptions