Extreme Flooding Leaves 2 Dead, 20 Missing in North Carolina
Written by Sarrah Pelorus
Last updated 8/19/2021, 5:06:09 PM
---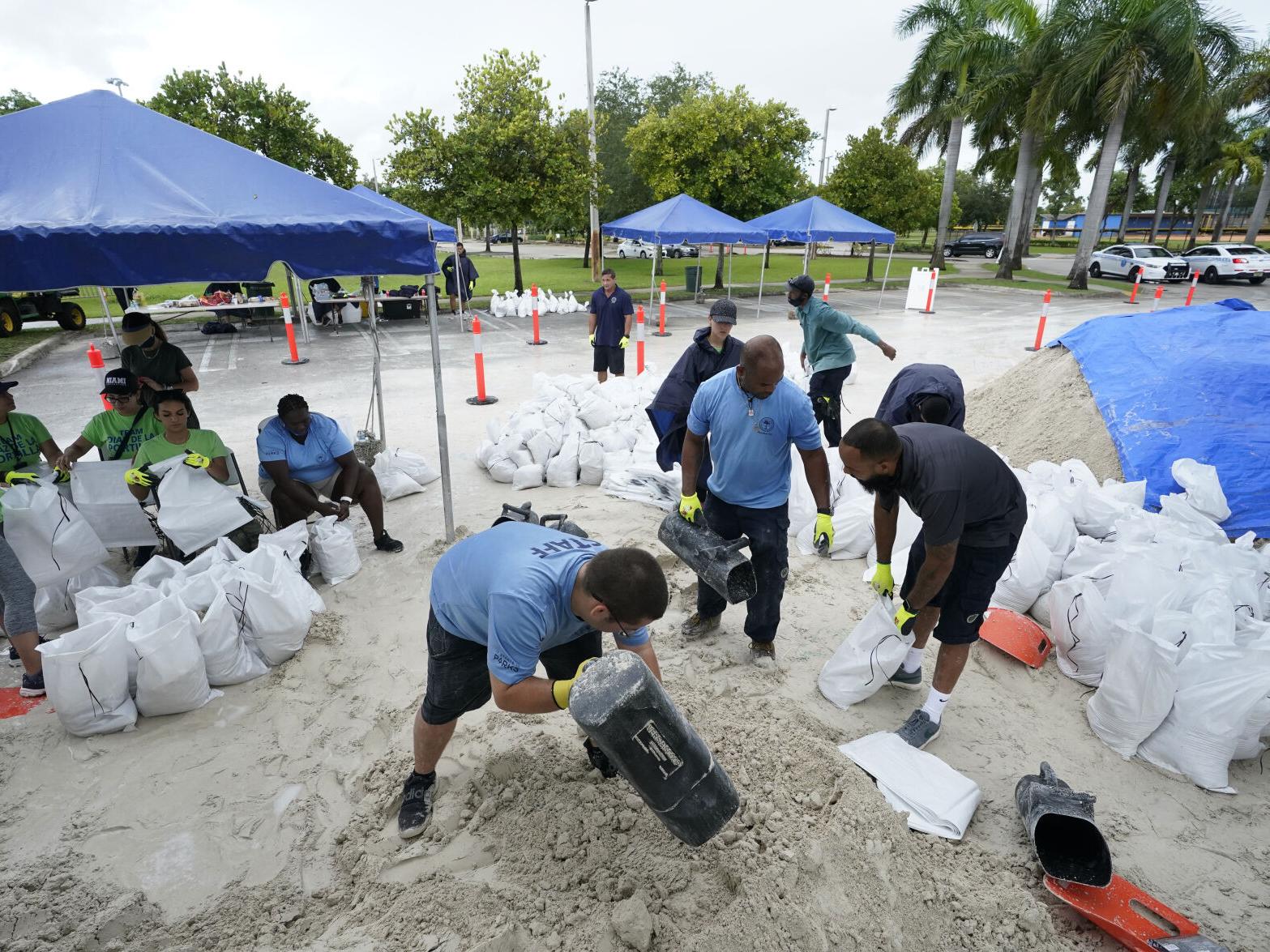 Wednesday, the deadly remnants of former tropical depression Fred caused significant damage to the south with Haywood County of North Carolina bearing the brunt of the storm's destruction. Roads and bridges have been destroyed throughout the county with officials claiming that about 10 to 15 bridges were damaged or destroyed. The governor said the storm had caused dozens of road closures, including six main roads, as of Wednesday.
Along with Haywood County, at least seven other western North Carolina counties had declared a state of emergency on Tuesday evening as the storm progressed Northward. Nearly 45 tornado warnings were issues in western North Carolina on Tuesday, North Carolina's Weather Authority reported. Rockslides closed roads, one college's hallways flooded and floodwaters swept away vehicles. Warnings advised residents of potential for landslides, flooding, structural damage and unsafe road conditions. Officials urged residents in low-lying areas near the Pigeon River to evacuate the area, warning them to "seek higher ground immediately." due to the counties mountainous terrain.
The National Weather Service's Weather Prediction Center had put parts of southwestern North Carolina and a small section of South Carolina under a rare Level 4 warning for high risk of excessive rainfall and flooding. The governor's office reported that nearly a foot of rain fell in parts of western North Carolina, from the remnants of Fred and the rains that preceded it.
According to local authorities, two people have been confirmed dead in western North Carolina after the storms struck the area with heavy rains that led to severe flooding. In addition to the two deaths, twenty people remain unaccounted for as of Thursday morning. Search crews are continuing to search by land, water and drone for missing people. Gov. Roy Cooper declared a state of emergency Wednesday to activate the state's emergency operations plan and help first responders quickly reach affected communities. Throughout the state, about 50,000 customers were left without power late Tuesday and there were at least 11,600 remaining outages Wednesday. Water boiling advisories remain in place in Canton and Clyde counties, where the storm affected water systems.
As the storm migrates North, it is expected to bring heavy rains to Pennsylvania and New York before continuing on to New England. As of Thursday afternoon, no further advisories have been issued in the northern part of the country.
Following Fred, there are two other Atlantic storms that are on the horizon with Hurricane Grace making landfall on Mexico's Yucatán Peninsula early this Thursday morning. The storm is expected to shift over the southwest Gulf of Mexico, according to the National Hurricane Center. Grace had maximum sustained winds of 80 miles per hour on Wednesday evening, a day after battering earthquake-ravaged Haiti as a tropical storm. Behind Hurricane Grace, Tropical Storm Henri was "almost a hurricane" as of Wednesday evening, the center said. Henri was moving west of Bermuda on Wednesday evening with maximum sustained winds of 70 mph. The storm is set to impact the northeastern United States this weekend and into early next week, the center said, potentially bringing storm surge, wind and rain to the northeastern United States and parts of Canada.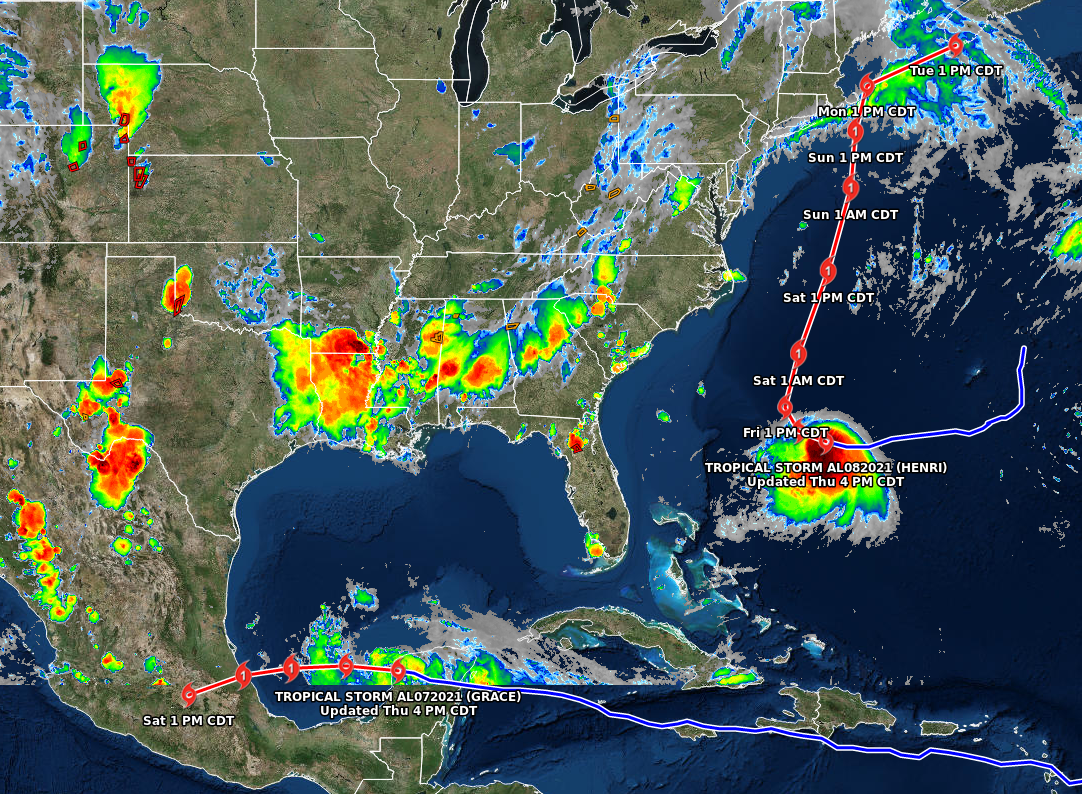 Monitor these three storms and more with us at weatherTAP.com. Start your 14 day free trial, risk free with no credit card information required at signup.