Deadly mudslides and flooding devastated Northern Venezuela last weekend
Written by Mary Triplett, Meteorologist
Last updated 10/11/2022, 11:19:23 PM
---
Over the weekend, excessive rain fell in Northern Venezuela causing flooding and mudslides that killed at least 36 people.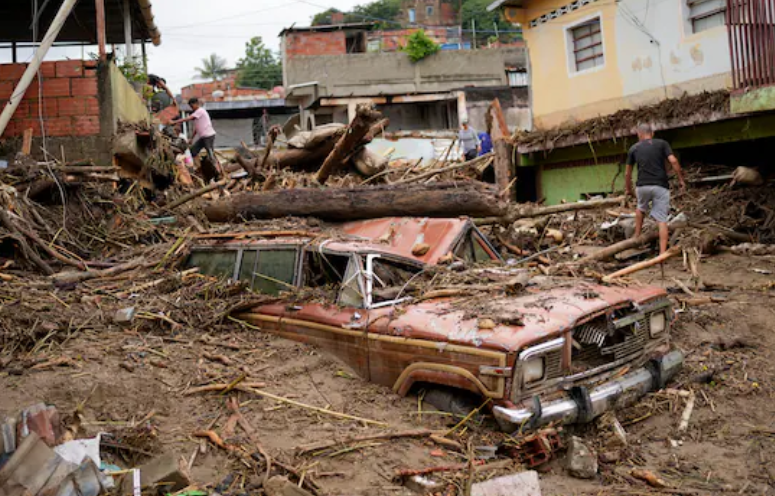 Unusually heavy rains caused a major river and several streams to overflow on Saturday in the town of Las Tejerias, causing a torrent of mud that swept away cars, parts of homes, businesses, telephone wires and trees. Las Tejerias is about 30 miles south of the capital Caracas.
11 out of Venezuela's 23 states saw flooding over the last week with more than 400 homes destroyed and over 750 damaged.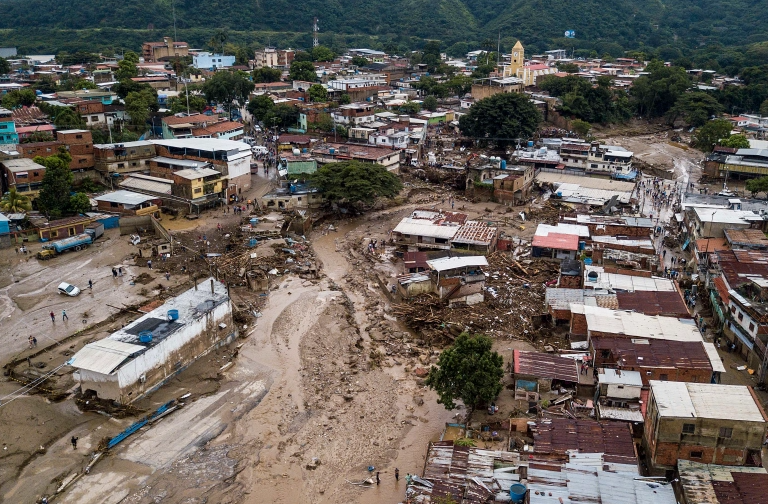 The torrential rain was aggravated by the seasonal La Nina weather system as well as the effects of Hurricane Julia as it passed by the region on the way to Central America.
The amount of rain was astonishing. Vice President Delcy Rodriguez said "as much rain fell in eight hours as normally falls in a month."
On average, October is one of the wettest months of the year where the precipitation could range from about 2" to 11". However, over the last few years it seems like the rain totals have gotten less.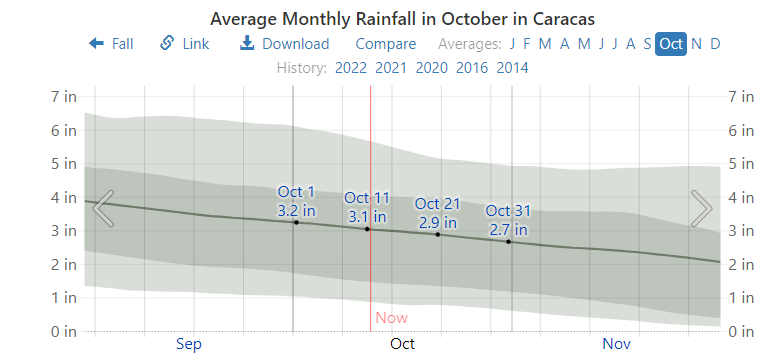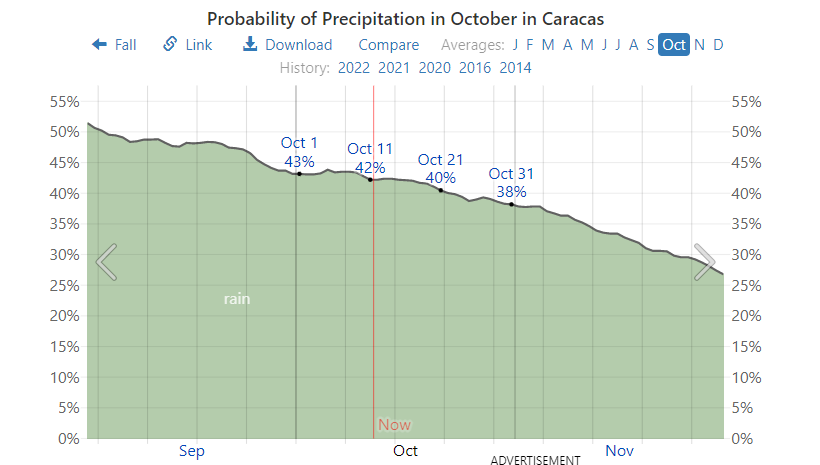 This isn't the first time Venezuela has had devastating mudslides. In December 1999, over a span of 10 days, torrential rain inundated the mountainous regions, causing deadly mudslides that devastated the state of Vargas and other areas in the northern part of the country. The coastal regions were hardest hit, with a 60-mile stretch of coastline being wiped out. The death toll was horrendous with about 200,000 people evacuated but between 10,000 and 30,000 were killed. The amount of mud created a 9 ft 6 in debris flow deposit near a river bed, as seen by the picture below.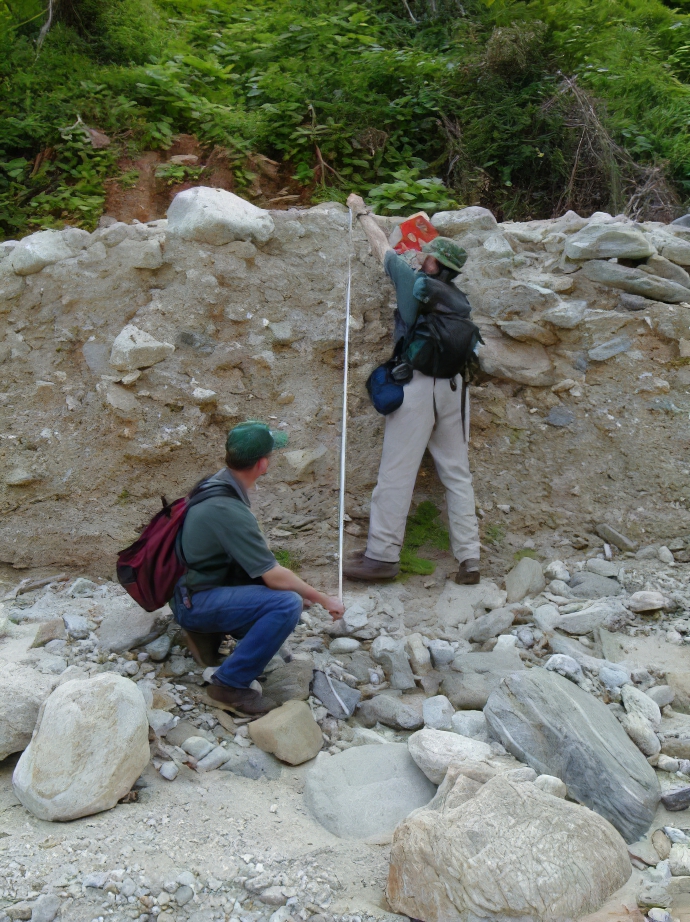 Fortunately, the heavy rain has shifted with the remnants of Hurricane Julia but there could still be a chance for more scattered rain through the week.