Air Force Offers New Space Weather Support Course
Written by Elizabeth Cline
Last updated 11/10/2021, 10:46:07 AM
---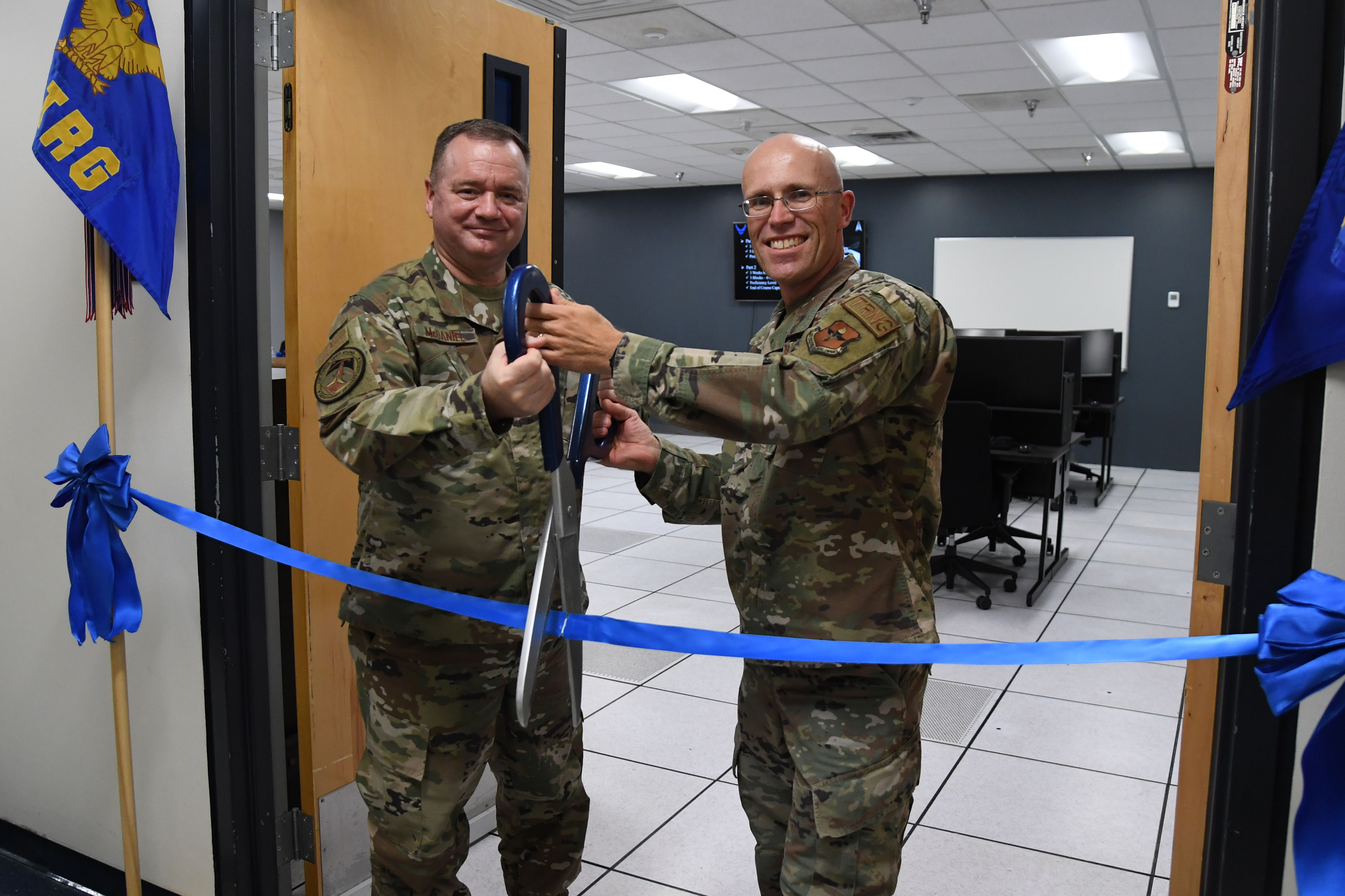 The Air Force continues to expand America's air, space and land power. At Keesler Air Force Base they initiated a new Space Weather Support Course. Being the first of its kind, the space weather course demonstrates the importance of the space domain and furthers Joint All-Domain Command and Control capabilities. "The knowledge gained will enable our airmen and guardians to apply this environmental intelligence to combat planning and execution and will contribute to a more lethal, agile force," said Arthur Nelson, 335th Training Squadron instructor meteorologist and Weather Support Course instructor. "This will result in an asymmetric advantage to help negate adversary capabilities.", he added.
The six-week blended learning course will graduate around 75 students each year and be split into two parts: three weeks of online learning focusing on environmental impacts, and three weeks of an in-residence capstone space weather support scenario, in which the students will apply their knowledge of combat planning and execution.

"We are meeting the needs of the new and evolving Space Force," said Nelson. "We strive to be very dynamic and responsive over time and grow to exploit our knowledge of operations and use our environment to our advantage.", he added.
The first class is made up of 11 people from across the Department of Defense, including Staff Sgt. Kayla Sanders, 2nd Weather Squadron weather journeyman, Offutt AFB, Nebraska.
"Taking the Space Weather Support Course is like stepping on the moon for the first time," said Sanders. "We are setting a precedent that not only other DoD (Department of Defense) members will follow, but commercial entities as well."
What exactly is Space Weather you may ask? Just like there are categories used to classify hurricanes, there are also Space Weather Scales for communicating the severity of solar storms. Forecasters watch the Sun for solar flares and coronal mass ejections. Strong solar storms can cause fluctuations of electrical currents in space and energize electrons and protons trapped in Earth's varying magnetic field. These disturbances can cause problems with radio communications, Global Positioning Systems (GPS), power grids, and satellites.
The 335th TRS was able to source $50,000 worth of equipment within the squadron, resulting in only $11,200 needed to prepare a secure classroom with a SIPR network in the Weather Training Complex.
"We can formalize and professionalize space weather into the future," said Col. Chance Geray, 81st Training Group commander. "To stay competitive against pure threats, we need to operate, defend and fight through all contested domains, including space. Formalizing and exploiting space weather capabilities is a key enabler for the U.S. Space Force and the defense of our nation and ensures we can keep that competitive edge now and into the future."
Well, space is there, and we're going to climb it, and the moon and the planets are there, and new hopes for knowledge and peace are there.
- President John F. Kennedy
Join us at the edge of weather sciences at weatherTAP.com! Sign up for a free trial today risk free with no credit card information required at sign-up.