A State of Emergency Has Been Issued as Catastrophic Flooding Continues Across the Bluegrass State
Written by Mary Triplett, Meteorologist
Last updated 7/28/2022, 7:31:58 PM
---
A round of catastrophic flooding has struck the Bluegrass State in the Appalachian foothills of eastern Kentucky. In the last 24 hours, parts of Eastern Kentucky picked up between 6" and 10" of rain swamping communities and leaving several people missing or trapped. Unfortunately, eight people have died and more than 30 people had to be airlifted out of the flood waters.
(Flooding in Quicksand, KY. Photo by: Associated Press)
At a news conference Thursday, Governor Andy Beshear said it was "one of the worst, most devastating flooding events in Kentucky's history."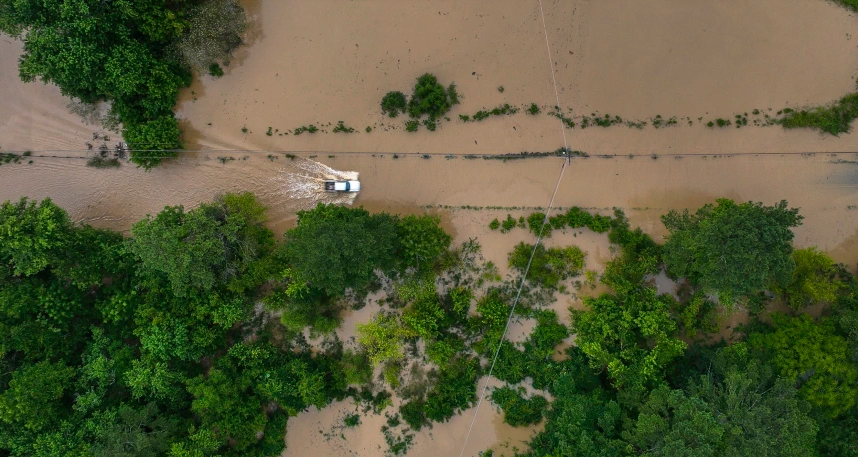 (Flooded roadway in Breathitt County, KY. Photo by: Associated Press)
He believes that the death toll will rise into the double digits. Beshear has called a state of emergency for the entire state of Kentucky and the National Guard has been mobilized.
The Kentucky Mesonet shows a bullseye of heavy rainfall across Floyd, Perry, Knott, Clay, Leslie and Breathitt Counties.

Top Rain Totals:
8.55" Hazard, KY
8.00" Buckhorn, KY
7.20" Oneida, KY
6.50" Wiscoal, KY
4.24" Mount Olive, KY
3.76" Salyersville, KY
3.45" Ermine, KY
Higher amounts probably occurred, with radar estimates as high as a foot! It's even possible that the 24-hour state rainfall record of 10.48" was challenged. Also, the North Fork of the Kentucky River shattered its' all-time record but rising 20 feet on Thursday mornings, easily moving past the previous record of 14.7 feet from 1957.
More rain is possible in the upcoming days as a stalled frontal boundary will bring rounds of wet weather which will continue the risk of flash flooding in urban areas, along small streams and will lead to significant rise in water levels of secondary rivers across the Tennessee and Ohio Valley.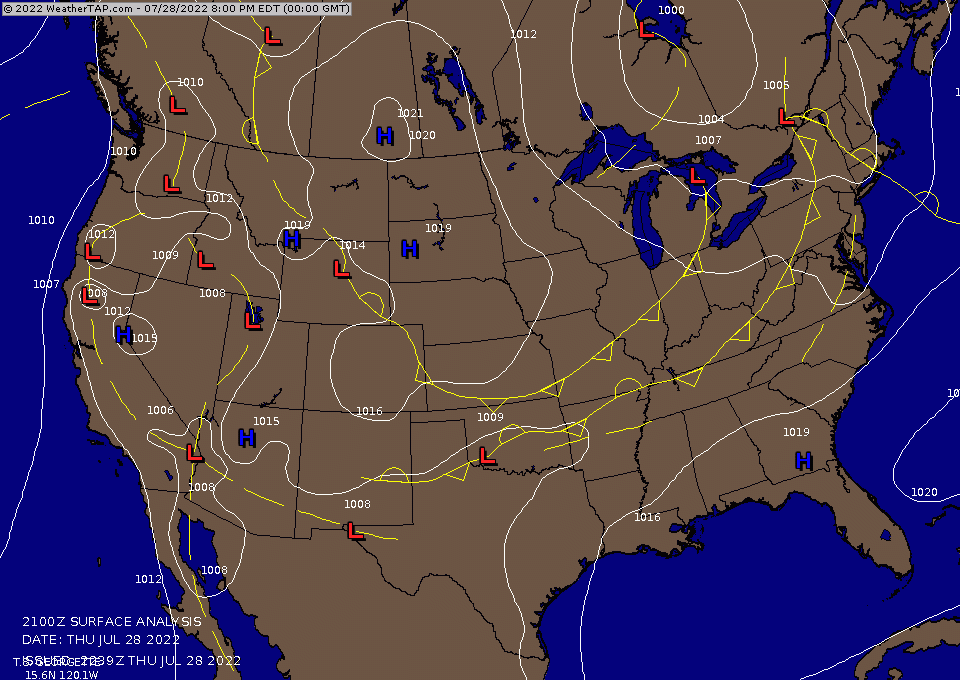 The National Weather Service has issued an Excessive Rainfall Forecast for the same region for the next two days.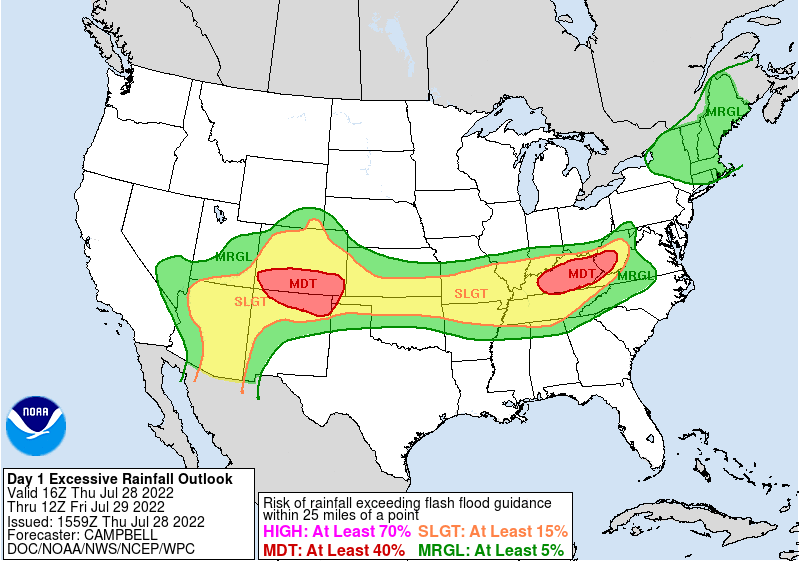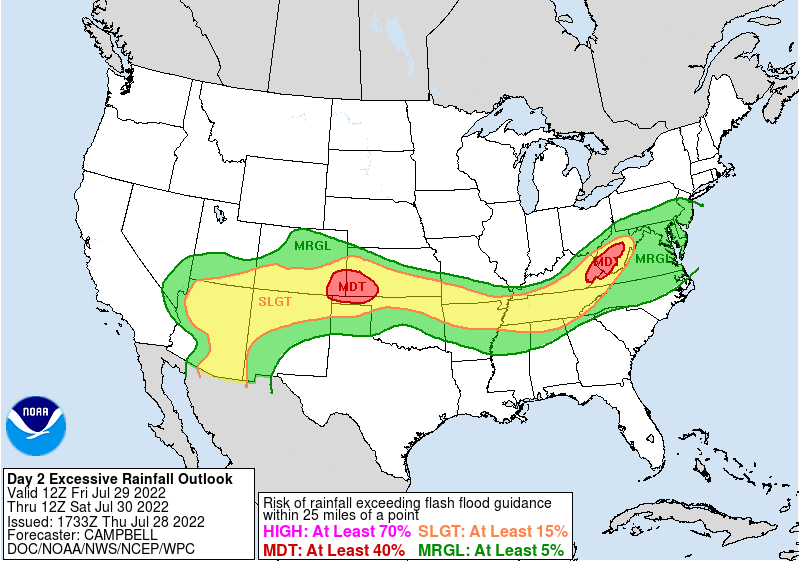 Each year, more deaths occur due to flooding than from any other thunderstorm related hazard. Remember to "Turn around and don't drown" and follow all the flood safety tips from the National Weather Service.