A Look Back at the Weather History of the Kentucky Derby, the "Greatest Two Minutes in Sports"
Written by Mary Triplett, Meteorologist
Last updated 5/5/2022, 6:33:46 PM
---
For almost 150 years the first Saturday of May is considered a holiday in Louisville, KY. It's the day where Kentucky can show the world all the amazing things the state offers like gorgeous rolling hills, beautiful horse farms, smooth bourbon, winning basketball and fast horses.
It's the Kentucky Derby where the fastest 3 year old Thoroughbred horses race for 2 minutes in all types of weather. In fact, race day weather could range from temperatures in the 30s or the 90s and can come with snow or flooding rains!
Let's take a look back at the past 147 years of weather at Churchill Downs.
Coldest: The coldest Kentucky Derby was in 1940 and 1957 when the temperature dropped to 36 degrees that morning. The temperatures didn't climb much in 1957 and that was also the coldest race time temperature of 47 degrees. I wonder if some of the ladies traded their fancy Derby hats for winter hats.
Warmest: The warmest Kentucky Derby was only two years after the coldest on record. Temperatures soared to 94 degrees in 1959!
Wettest: The wettest Kentucky Derby on record was just a few years ago in 2018. 3.15" of rain fell that calendar day but 2.85" of it dropped between 1 pm - 7 pm. Needless to say, it was a sloppy track but Justify went on to win the Derby and eventually the Triple Crown!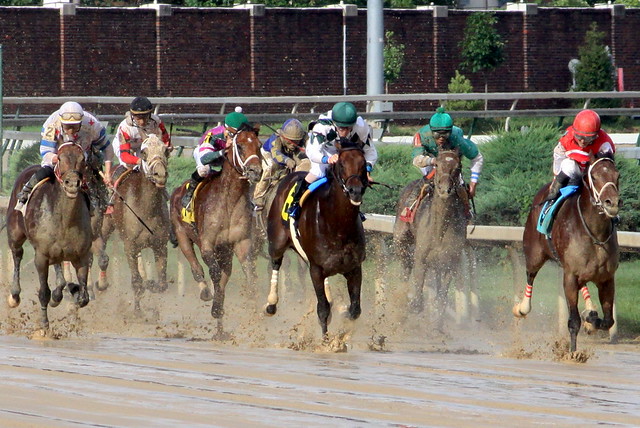 Mother Nature has thrown some curveballs at times, back in 1989 she decided to produce some sleet for the big race.
Out of the 147 "Run for the Roses", 69 of those experienced rain at some point during the day. That's a little over 47% of the time.
It's not surprising as May is one of the most active severe weather months for the Central Plains, Midwest and Southeast. This is the transition period as the jet stream's trajectory moves from the southern states into the northern state.
This year there is a chance of rain during the morning but dry conditions will take over around noon. It will be mostly cloudy with highs in the mid 60s along with some breezy north winds.
Click here for the latest WeatherTap Forecast for Louisville, KY.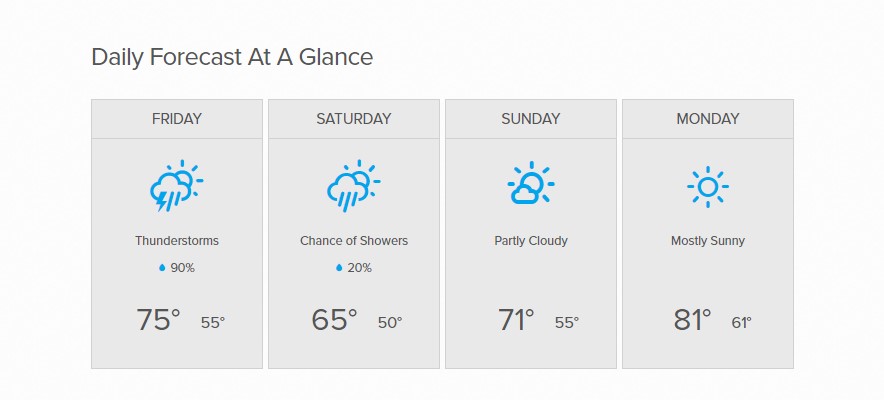 There are 20 horses in the Derby and I've already picked my favorite based on the name … Summer is Tomorrow!